The Archive
In 2010 Solihull School celebrated 450 years since its creation in 1560, and reflected on a rich and interesting history, rewritten in a colourful new history book published in the same year. This inspired an exciting new venture, to establish a museum and archive room that would display the many treasures from the School's illustrious and distinguished past.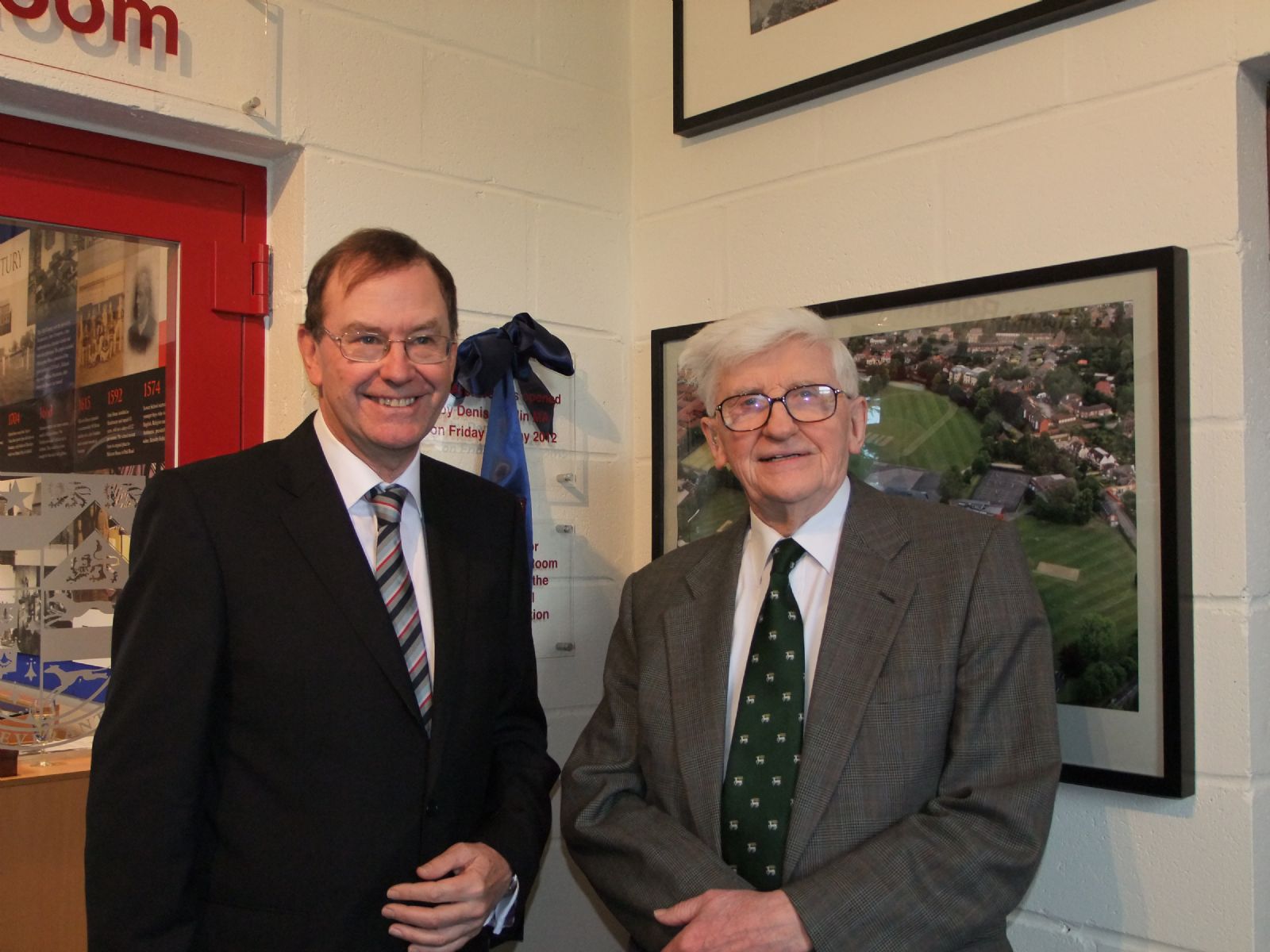 The confused and scattered mass of school records were co-ordinated, catalogued and centralised over a twenty year period by former Second Master Denis Tomlin after he returned from teaching. So, as a well deserved tribute to Denis' massive contribution to Solihull School since 1952, the new room was named after him, and officially opened on 4th May 2012.
The first Curator was John Loynton, who took over the post of School Archivist from Denis in 2008. Housed in the Old Music School, now the Leonard Stevens Building, a fine collection of films, books, pictures and artefacts have been built up, beautifully presented.
So, a visit is essential for anyone connected or interested in Solihull School - which incidentally changed its name from Solihull Grammar School to Solihull School exactly 100 years ago (1913). A visit is easily arranged by contacting John Loynton at loyntonj@solsch.org.uk or on 0121 705 0958.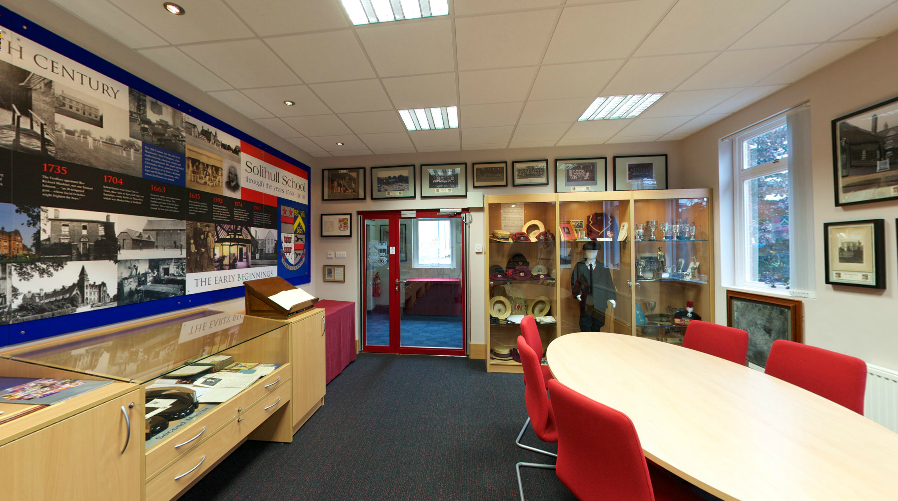 The museum offers something unique and tangible to highlight the enthusiasm, achievements and spirit of Solihull School over these last 450 years.
Visit our online archive here