Curriculum
Facilities
The department underwent a major renovation and expansion of all facilities in the summer of 2015 with further developments in 2020 prior to the merger with Saint Martin's. The Lower and Middle School pupils are now taught in four large, light and airy classrooms that are equipped for a full range of artistic mediums. The A Level artists have the exclusive use of two large painting studios and are allocated their own individual work space for the two year course. They also have use of a dedicated life drawing and seminar room. The A Level photographers have exclusive use of three photography studios, two ICT digital editing suites and a wet process darkroom. All classrooms, ICT suites and the seminar room are equipped with large screens for demonstrations and presentations and the latest Adobe Photoshop software. Wi-Fi is available throughout the department. There are two kilns for glass fusing and ceramic work, a print-making studio for etching, screen printing, cyanotype printing and photographic screen printing.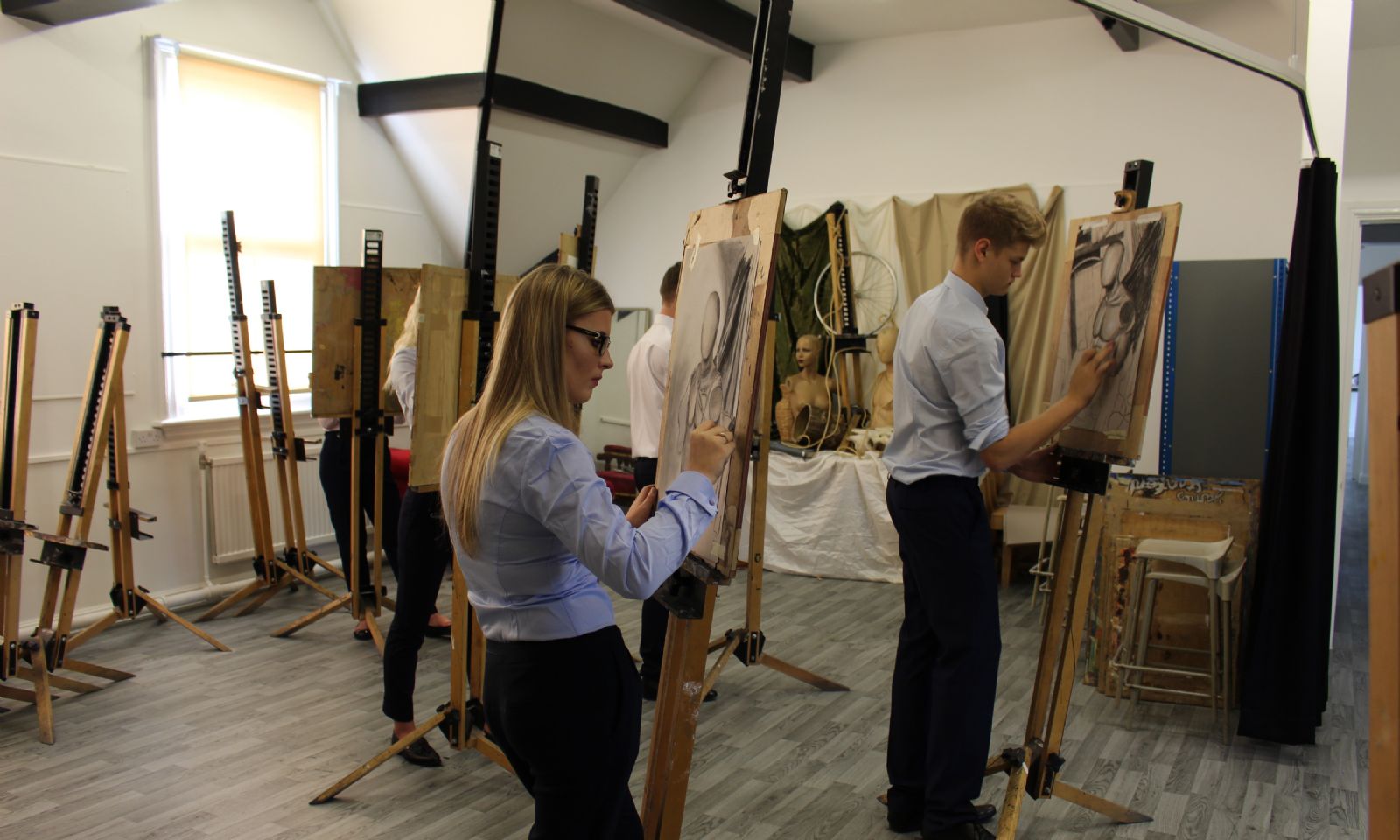 Curriculum
Lower School
Thirds (Yr 7)
Pupils study the foundation skills in detail. Observational drawing, colour theory with painting and perspective drawing.
Shells (Yr 8)
Pupils study how to develop their 3D design ideas through design sheets and then explore sculptural outcomes. They are introduced to mono and lino printing processes and develop their drawing skills in more detail.
Fourths (Yr 9)
This year is fundamental preparation for GCSE and pupils explore more expressive and experimental drawing techniques, etching techniques, painting and composition, and revisit perspective to create depth in their pieces.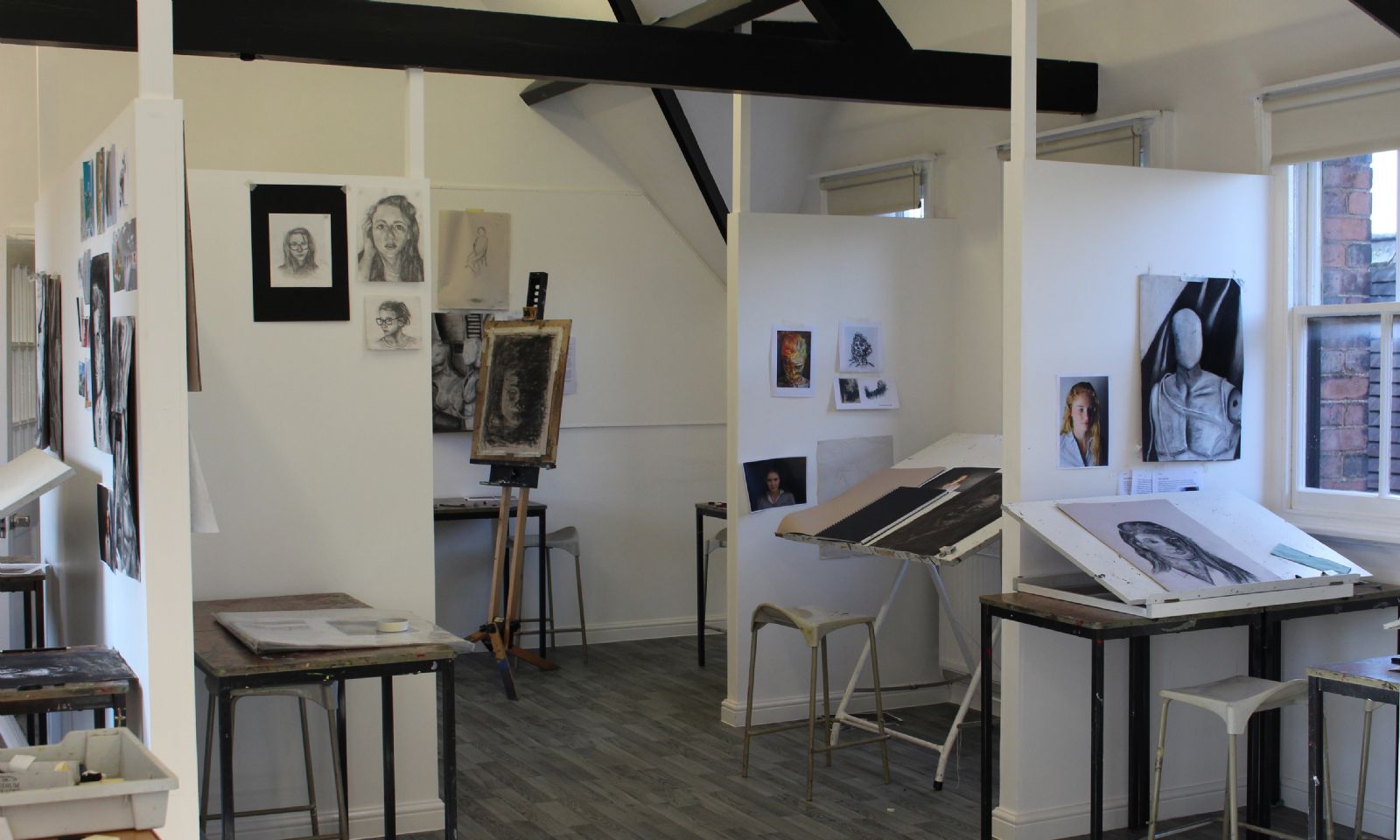 Middle School
GCSE pupils (Years 10 & 11) follow a two year linear course comprised of a series of short practical projects focusing on specific skills and a larger more comprehensive project of coursework created from a chosen theme. From January to May of the final year pupils produce a portfolio of work based on a theme set by the exam board and there is a controlled exam at the end of the course where they create their final outcome.
NB. All work for the course and exam units is completed before the final GCSE exams begin for other subjects.
Sixth Form
The level of creative autonomy within the A Level Fine Art and Photography courses is designed to enable pupils to express their ideas effectively and develop new methods of problem solving. This level of independence also improves their organisation and study practices as well as many other transferable skills that are useful in society and a whole range of careers and situations.
Please see more detailed course information in the A Level section.