The Cooper Building
Nurturing our Talent,
Building our Future.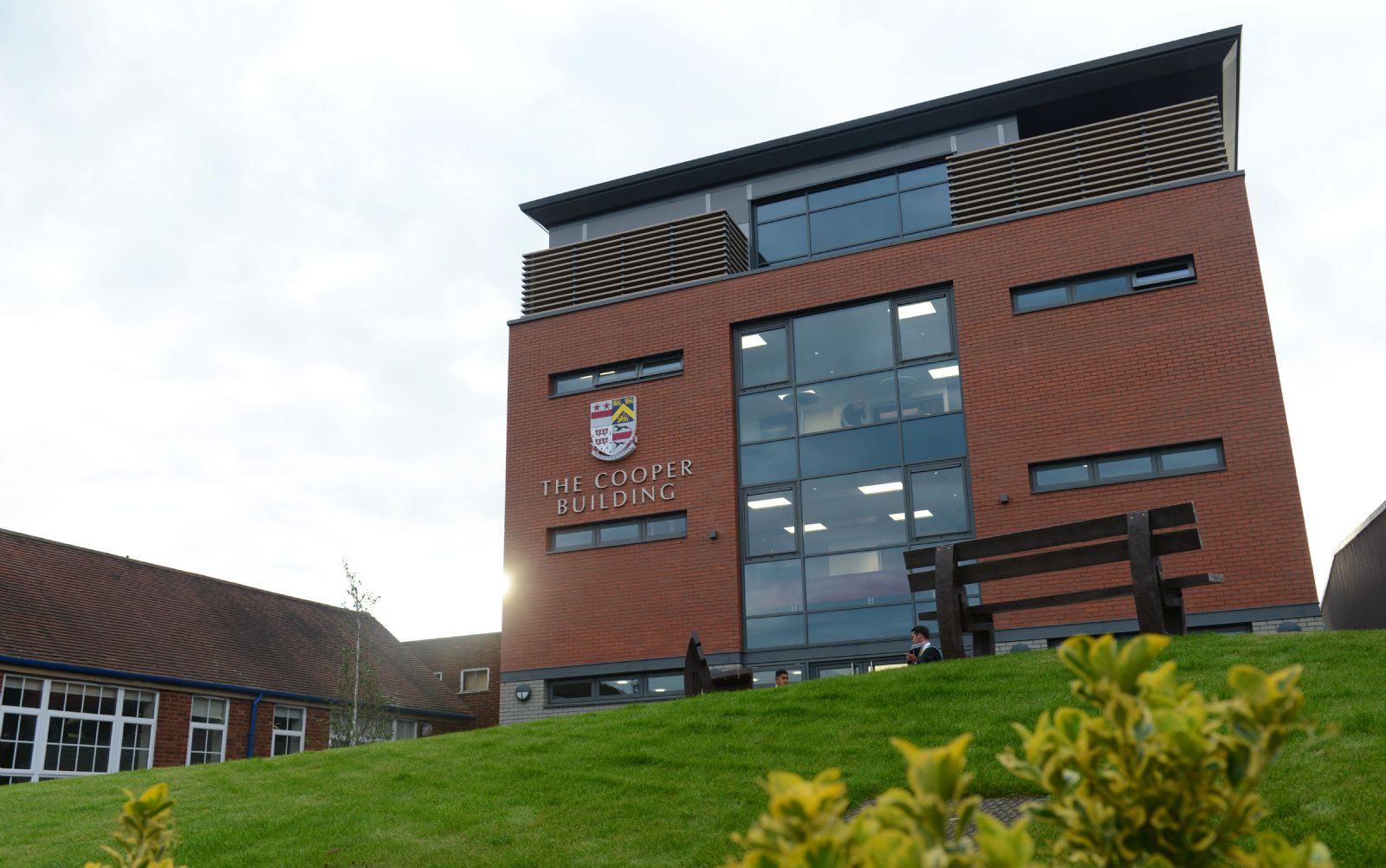 One of Solihull School's greatest successes is its Sixth Form. Demand for places has never been higher and A Level results are outstanding.The demands of 21st century global society on our young people have never been greater than today. Students need to develop the skills of independent thinking and learning during their brief time in the Sixth Form, to enable them to transition from school to University life, and then beyond into their career.
If we are to remain a centre of excellence in the region, we must ensure that our facilities are able to support our talent of today and tomorrow. Our new £4.5m state-of-the-art Sixth Form Centre, the Cooper Building, which opened in September 2015, reinforces our standing as one of the Midlands' leading independent schools. The stunning four-floor facility sits at the heart of the school and ensures our students and teachers have the benefits they deserve.
We have created a centre which drives us into the future; a building that successfully combines teaching space with private study and IT facilities, as well as social areas and dining facilities.
Designed by Birmingham-based architect Malcolm Payne Group Ltd, the sustainable building includes an external roof garden, the latest technology for teaching and learning and a multi-purpose event space. The new Cooper Building sits on land previously occupied by the 'Old Gymnasium', which was destroyed by fire in 2011. It houses a fitting tribute to this much-loved icon of school days past. We intend to continue to attract the best talent, both students and teachers, and we need the best facilities to compete.