A comment on A Levels
Congratulations to all of our Upper Sixth on their fabulous A Level examination results. Record numbers have secured the top grades and many are off to Oxford, Cambridge and other Russell Group universities. The results morning was a wonderful celebration of two years of hard work and perseverance and thanks also go to all of the teachers at Solihull for their talent, dedication and care.
However, two things spring to mind. Firstly, the preoccupation with the Russell Group and secondly, all those pupils who have worked very hard to secure more modest grades.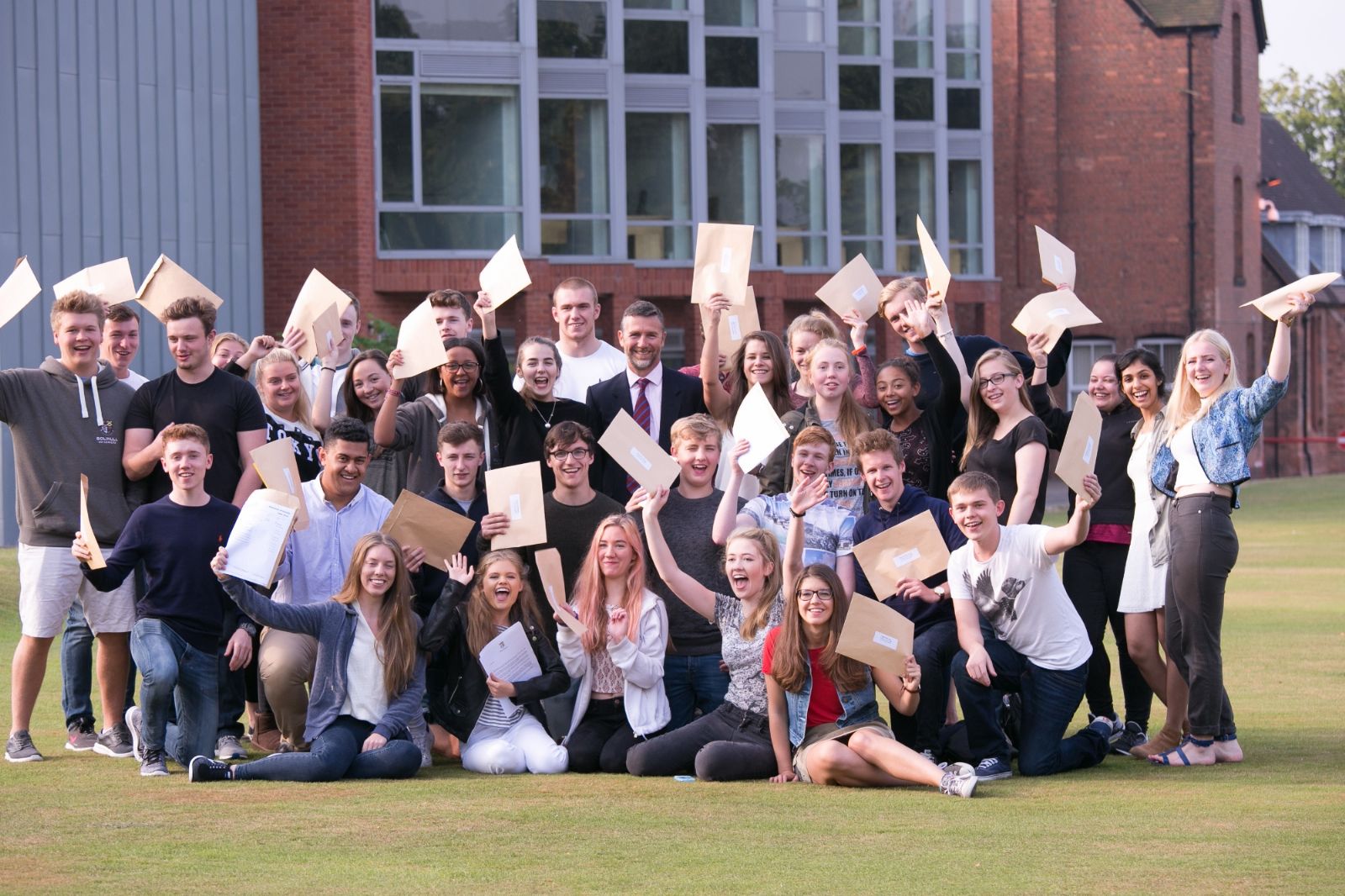 Russell Group status is a badge of honour, and largely well deserved, but many excellent universities are not members of this prestigious set and we must avoid assuming that gaining a place in one of these somehow represents a lesser achievement.
Secondly, I make no excuses for Solihull being a selective school but I am very proud of how successful we are in helping those sixth formers who might otherwise not secure university places from other schools to realise their aspirations, whilst setting them up for further growth beyond the school gates. This is by no means a political statement but I believe we do a marvellous job of motivating and supporting these pupils and seeing them achieve their university offers is a source of much satisfaction.
To all pupils, regardless of the grades you achieved or which university you're going to next year, if at all – if you worked as hard as you can and have genuinely fulfilled your not inconsiderable potential, then well done from the bottom of my heart. You have a massive amount to be proud of and should enjoy this once in a lifetime moment. You're Old Silhillians now – be proud of yourself and proud of your school and if you ever bump into your teachers or tutor (not forgetting significant others of course), you might want to say a quiet 'thank you'. If you haven't worked as hard as you might, then all is not lost and how you respond to this setback will be the making of you. We're here to help should you need it; never forget that and always remember what you've heard about the benefits of a growth mindset!
Well done, thank you all and don't be strangers – the school and OSA would love you to remain important and influential members our community. 'Perseverantia Our Spirit'.