Prep School Music
Music is a very important part of our school life, and there continues to be an amazing wealth of talent in the Prep School. With the David Turnbull Music School, our pupils benefit enormously from its modern and impressive teaching facilities, and from the expertise of the many peripatetic Music teachers.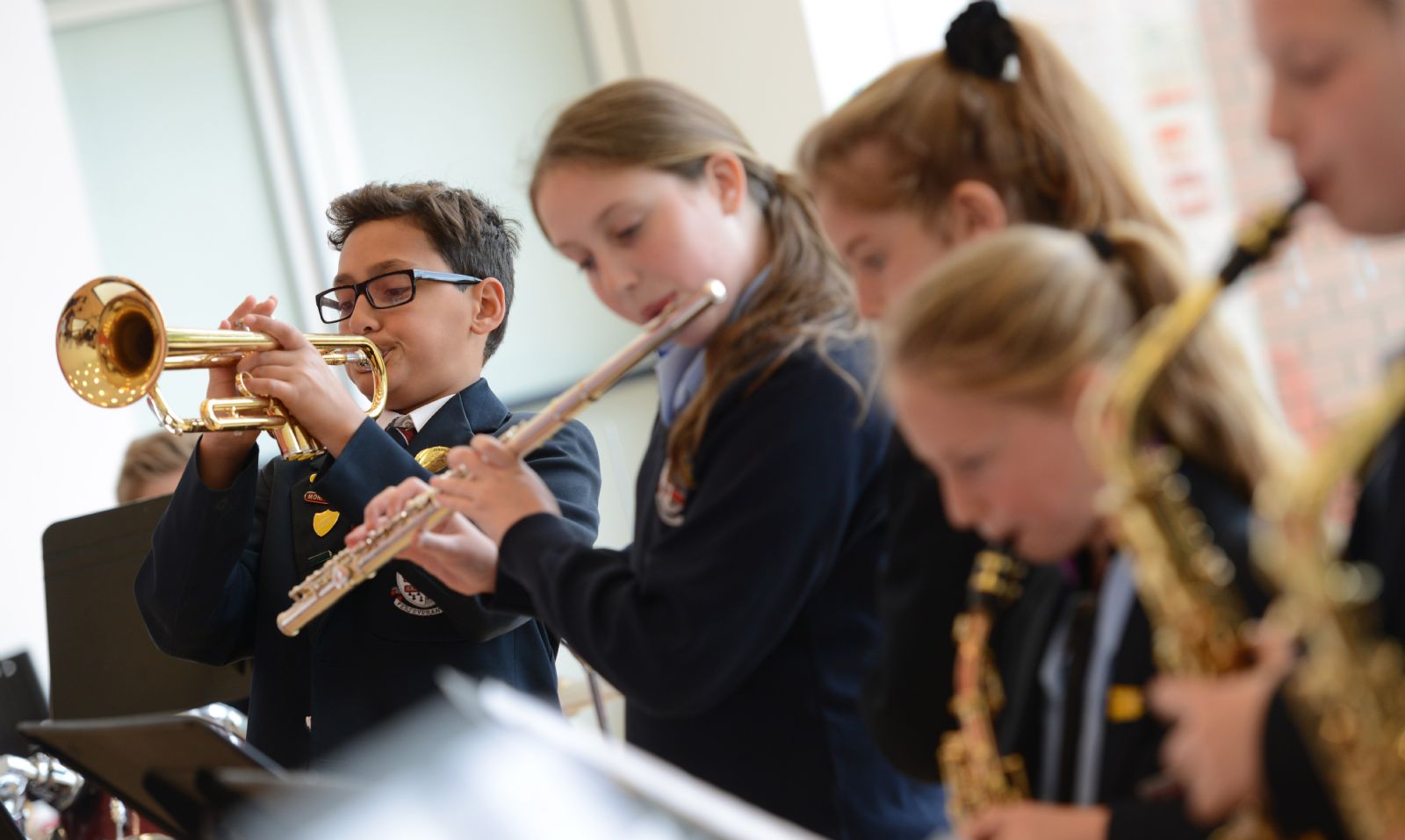 Our pupils are encouraged to take part in the numerous musical activities on offer. The Prep School has an orchestra, choir and various ensembles including recorder, wind, brass, string and saxophone groups. More than two thirds of our pupils learn one musical instrument or more and large numbers are successful in Music examinations.
All children are given the opportunity to perform in public, whether in assemblies, small informal concerts, or the larger musical concerts that are held regularly throughout the year. Some Prep School pupils who show talent and commitment to singing are successful in auditioning for places in the girls' and boys' sections of the prestigious Chapel Choir and participate throughout the year in services.