Turning Over New Leaves
After easing into Sixth Form life in September, October proved much more challenging with another step up. With the constant reminder of UCAS deadlines and personal statement writing, the Sixth Form centre has a continued atmosphere of excitement and trepidation.
We saw the success of our annual Speeches evening in late September, with our guest speaker, a war veteran amputee who appeared on Strictly Come Dancing, delivering an inspiring speech. For everyone, and especially those at Solihull, it reinforced our school motto, 'Perservantia', as Mr Little showed us that no matter what life throws at you, you can find your way through. Whether it be psychologically or physically challenging, there is always either a personal motive or goal to strive towards when in such difficult hardship.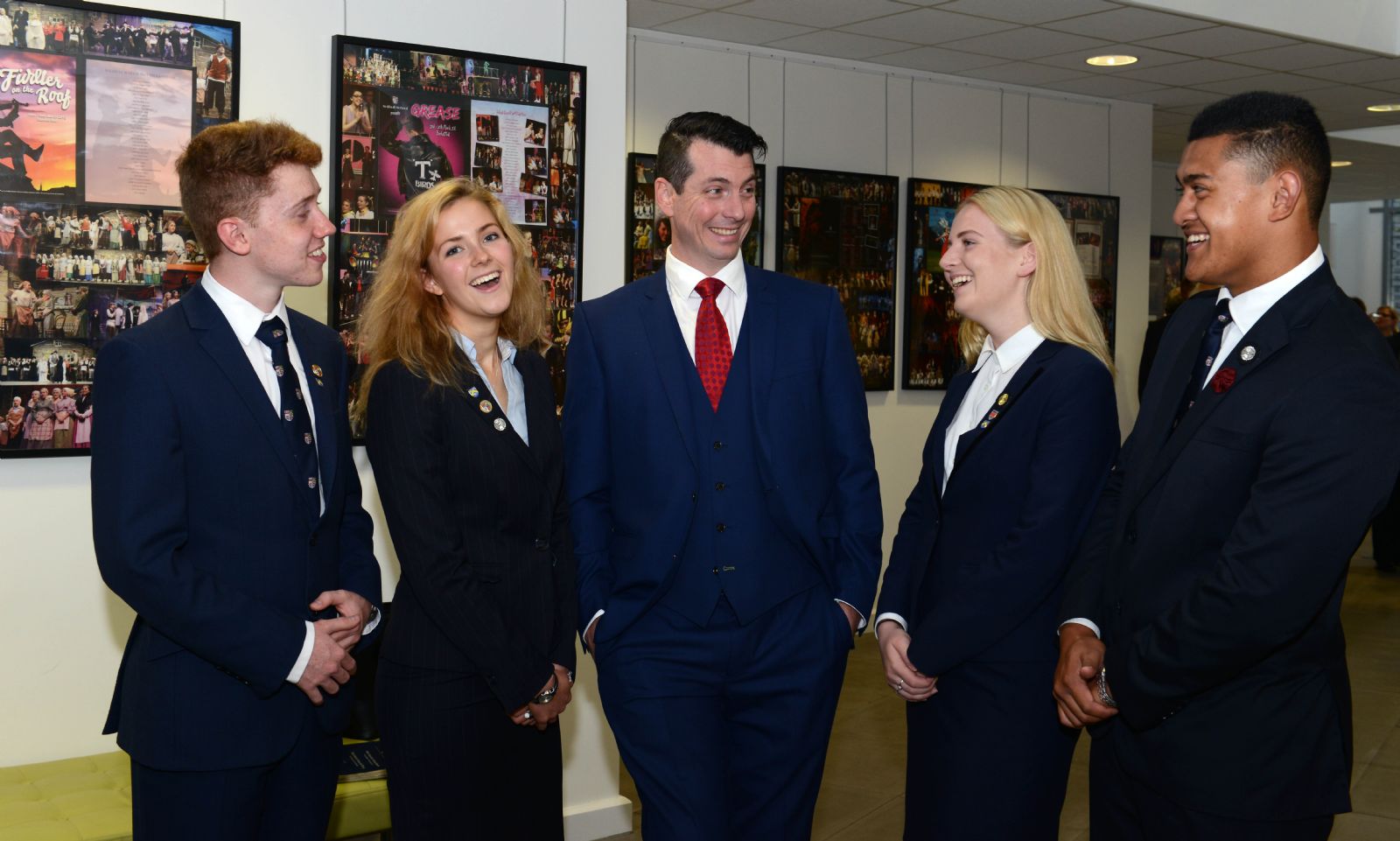 The evening was also filled with praises and celebrations for the success of individual students as they collected their prizes and an opportunity to become inspired by reflecting upon what is achievable.
The lasting words of Mr Little definitely reinforced priorities and put our minds into gear for what is to lie ahead. The Lower Sixth have also met challenges this month including the changes to the A level system that is forcing some students to make premature decision about their A2 decisions- which is by no means easy.
Despite the high pressures expected of us in Sixth Form, spirits remain cheerful with exciting events approaching, for example our Winter Ball in late November. The evening will provide students the opportunity to not only break free from studies, but to also socialise with their new friends and have an enjoyable evening as a collective group.
We have also seen an extraordinary moment in Solihull history, as the Chapel Sculpture, 'Conduct' was revealed. This is one of two sculptures in which the school and PA have invested, and everyone was excited to see and hear more about it. With the sculpture Matthew Lane Sanderson present, along with many other prestigious guests, they were offered insight into the very meaning of the sculpture. Mr Sanderson filled us with knowledge about the complexities of building it and the message behind it; a child sculpture, transforming chaos into blissful music. If you haven't seen the sculpture yourself, it is a fantastic addition to the Chapel forecourt and worth a visit! We were also able to learn that each individual steel pipe forming the sculpture was measured and bent to a particular angle to represent musical notes, something that one might not recognize at first glance.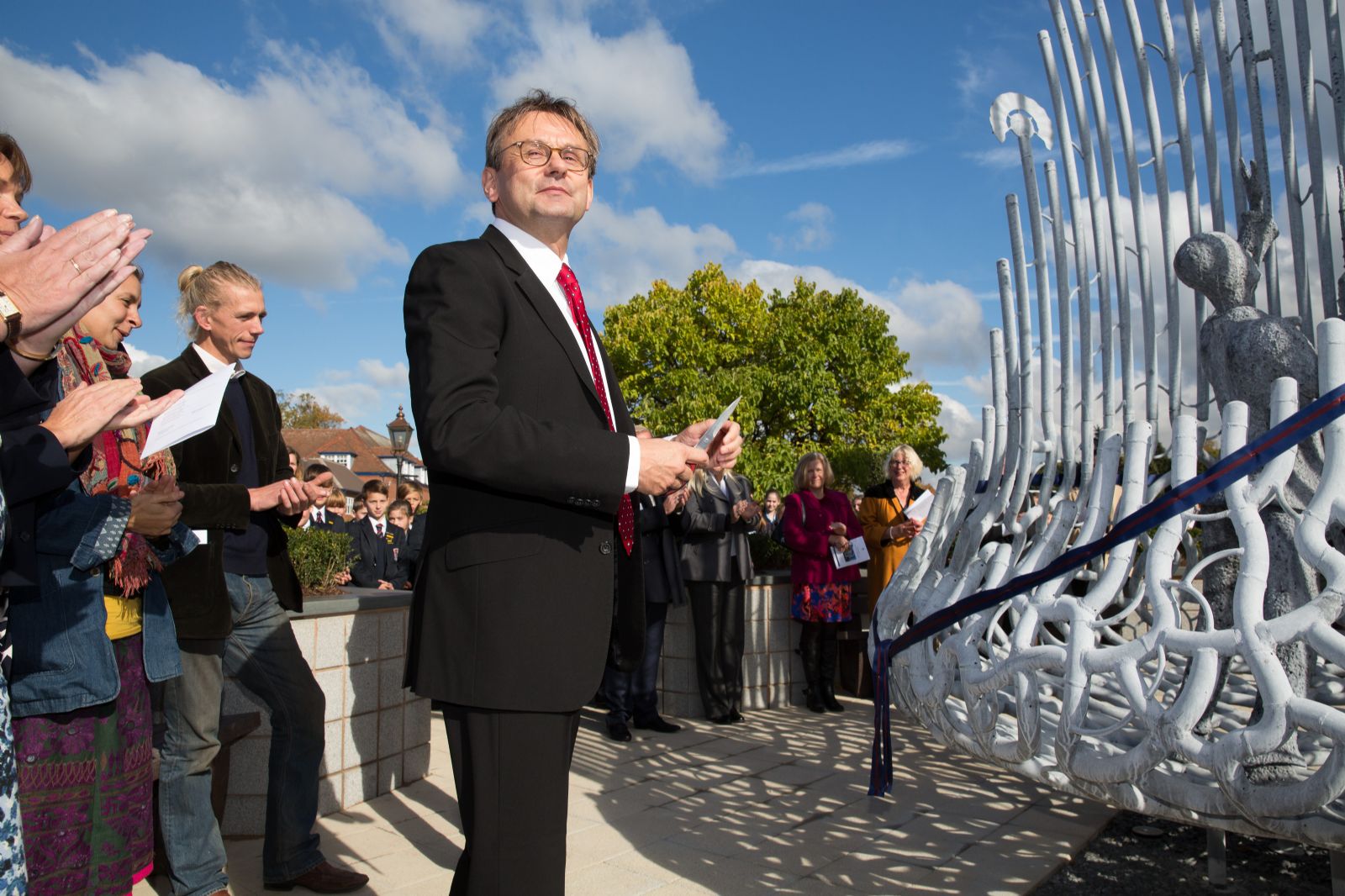 We were delighted to have Simon Halsey CBE to unveil the sculpture and all its glory, and the cut of the ribbon symbolised a fresh new beginning for not only Chapel life, but school life. As Mr Halsey said, the Chapel produces long lasting and fond memories.
Mention of chaos leads to me to mention that not long after the unveiling we were all delighted to be a part of the Junior School Charity week, a week filled with toasties and sweets to raise money for a collection of charities. Every year is a new success, and after two hectic days of buying and bartering over sugary items, the Junior School raised over £7,820 for charity - a phenomenal amount. It was a fantastic event that brought together the whole school in a charitable atmosphere.
Talking of sugary treats, we are delighted to hear that Joseph Vaughan, one of our past pupils who left school at 16 to pursue his passion for chocolate making, has found great success in his own shop. The shop is called 1683 Chocolate Place, after its location on Knowle High Street. It is not easy leaving school conventions and more importantly attempting to master the art of chocolate at 16, but Joseph has proved it possible, and has been an idol for success in the school. We wish him all the best for the future, and encourage you to pop along and try some of his chocolates; they are delicious!
To finish off our busy October, we saw four groups embark on the Gold Duke of Edinburgh expedition in Snowdonia for four days of intense walking. Despite some apprehension of the weather in October they were delighted to see sunshine throughout the whole four days. It has to be said though, the weather was only marginally helpful to those climbing the peaks of Wales, and we all take our hats off to the achievement of completing this challenging award.