This House Believes
Despite being one of the shortest half terms on the school's calendar, it has been jam-packed with a range of events that have caused it to flash by in the typical buzz that Solihull embraces.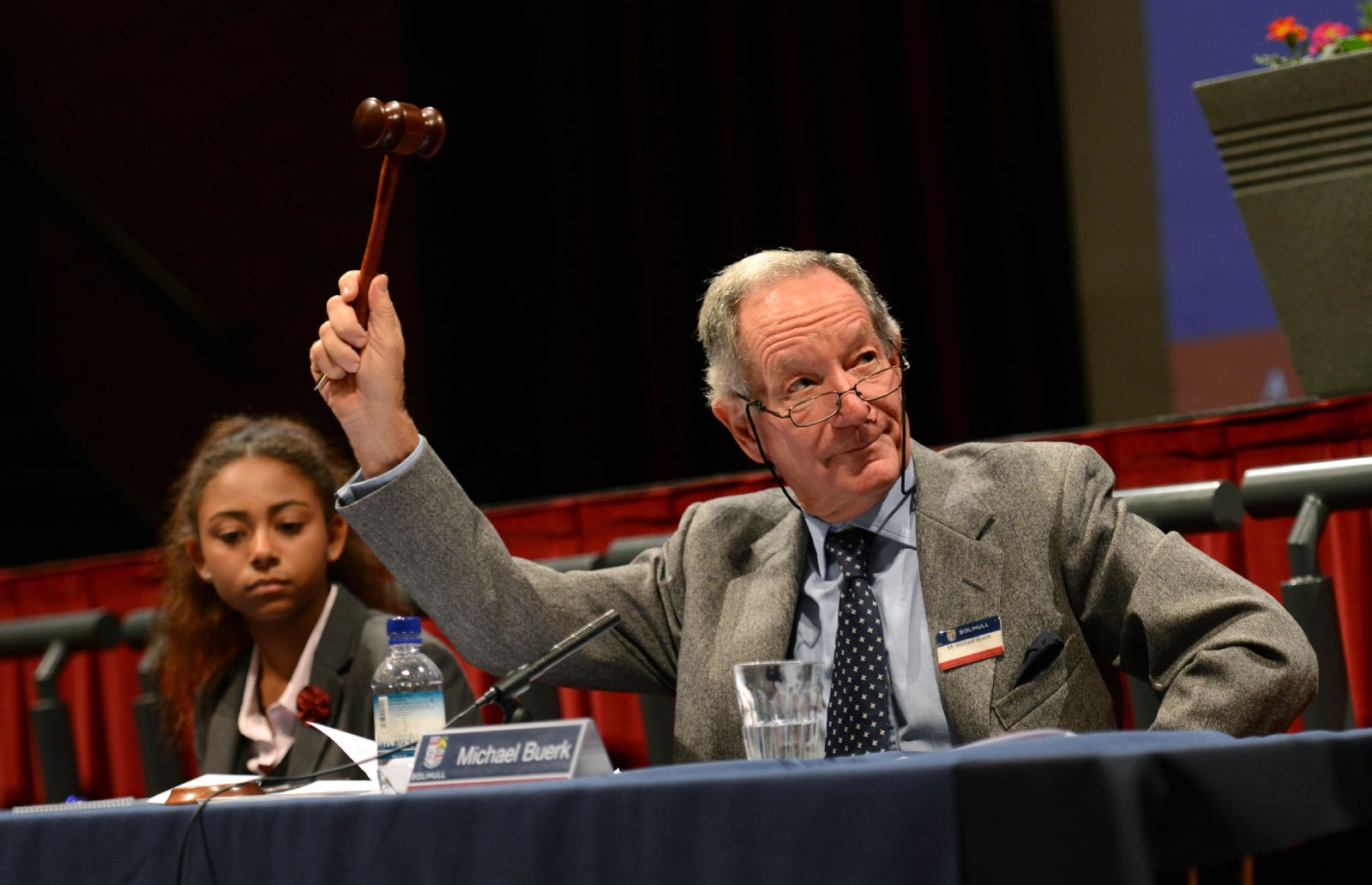 Older pupils returning to school saw an intense two days of mock examinations in the sports hall - a slight shock to the system after the Christmas and New Year celebrations! Regardless of whether revision had been a priority over the holiday, they provided a beneficial opportunity to both solidify the previous term's work and expose the areas where improvement would be necessary before the summer. Also, it informed upper fifth students taking their mock GCSEs of the strict and formal procedure of external exams.
In January, the School's Chapel Choir had the incredible opportunity to sing for the Daily Service at the BBC studios, a well-known programme that is listened to globally. Although it wasn't the first time that they'd gained a near 'celebrity-status', it was a unique experience that all members thoroughly enjoyed. Similarly, the choir's annual trip to Saint Paul's Cathedral was a great success and the invitation to return next year is awaited excitedly. Solihull continued to embrace its love for music with the PA's 70s and 80s night. Teachers and parents released their inner divas and, dressed in bold fancy-dress costumes and wild wigs, Heads of School watched them dance the night away to Bowie and Queen classics.
The past half term also saw entrance exams for current pupils and outside candidates from key year groups. The senior staff were extremely grateful for the supportive team of benchers that helped to organise the Saturday morning when the exams took place. There has also been a flow of scholarship exams and interviews. Best of luck to the pupils in the following weeks as the results are released.
The Debating Society has as ever, been busy in the last half term: attending several competitions, hosting a regional round of 'Cambridge' competitions and, stepping slightly into unknown waters, several pupils have entered public speaking competitions. A training session for all students takes place on Wednesday lunchtimes where 'hot' motions are unpicked and pupils learn the art of 'framing' a debate. Sixth formers also run weekly clubs for specific year groups, ensuring it is an accessible activity for everybody. Thursday and Friday lunchtimes have continued to be filled with many interesting debates and, on several occasions, two rooms are opened so that everybody who volunteered can participate. The Society immersed itself in the 'Star Wars' hype by setting a spirited motion (This House Would Monitor all Force Users); many enthusiastic fans arrived to speculate what the call would be. Whether they agreed or not, most people were impressed by the extent of their peers' knowledge and largely entertained! Mr Anderton is in the midst of organising this year's internal competition, which will most likely oversee the discussion of some more peculiar topics.
The success in recent external debating competitions has started 2016's debating off with a bang. At Nottingham, we 'swiped the floor' with Ed Bates and Bianca Oberheim winning the novice final, followed by Eve Collier and Joe Gilyead winning the overall competition! Jess Browne also received the highest speaker points out of all individuals that competed. It's fair to say that they all deserved the 'Team of the Week' success in the following whole-school assembly. Jess Browne and Darius Assadi were also successful in reaching the regional round of the prestigious ESU's (English Speaking Union) School mace competition. This is a form of debating that involves pre-written speeches and focus resides on the style of delivery.
Hosting a regional round of 'Cambridge' was a pleasurable experience for all involved, with the odd familiarity of the surroundings helping to defuse any pre-speech nerves. After a long day of interesting motions, we are proud to see Lydia Stephens and Arjan Bains continue into the next round this spring. Moreover, an evening after school saw three teams, plus Ms Harford, travel to MPW to compete in the first round of Oxford. Having to leave before the results were declared, in order to get home before ten that evening, we were delighted to receive an email stating that all Solihull teams had qualified to the next round. These teams comprised of Cerys Stansfield, Evie Townend, Arjan Bains, Lydia Stephens, Maxine Scharf and Zershaaneh Quershi. Congratulations to everyone and best of luck to those competing in up-coming events!