Hello from the new Heads of School!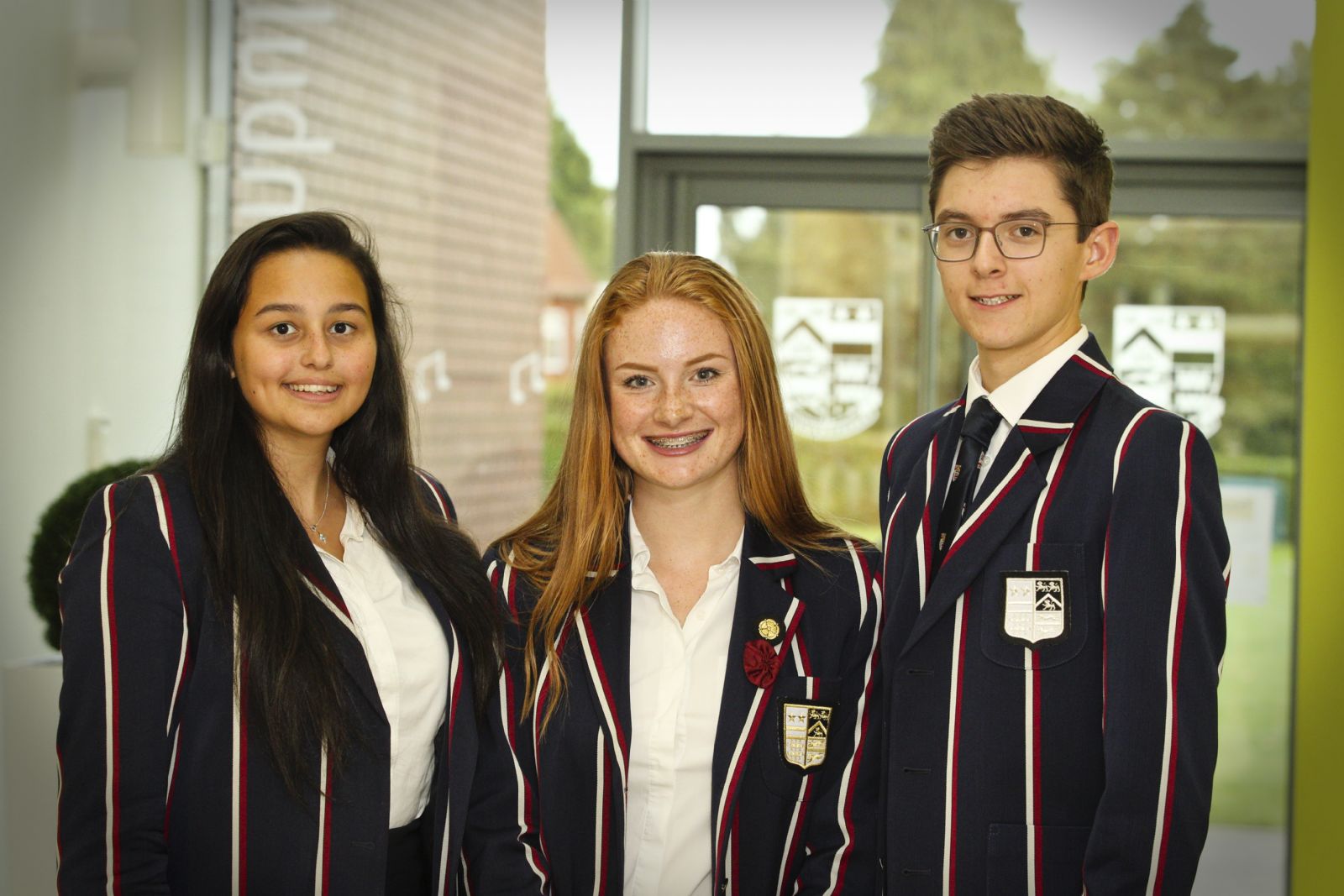 The Christmas term has been an immensely exciting experience for all of us! We began with a packed schedule, attending events like the Sixth Form Welcome Evening, Open Morning and Prize Giving. We thoroughly enjoyed meeting other Heads of School from the Warwick Schools group; taking part in a day of talks and activities designed to help us settle into our roles effectively. In early October we welcomed civic leaders from across the West Midlands to the annual Civic Lunch. Alongside these duties, we've been taking part in our usual co-curricular activities, including captaining the Hockey team, attending debating competitions and playing in school music ensembles. Recently, the St Cecilia Concert took place, where musicians from across the school participated in a fantastic evening showcasing Solihull's talented students.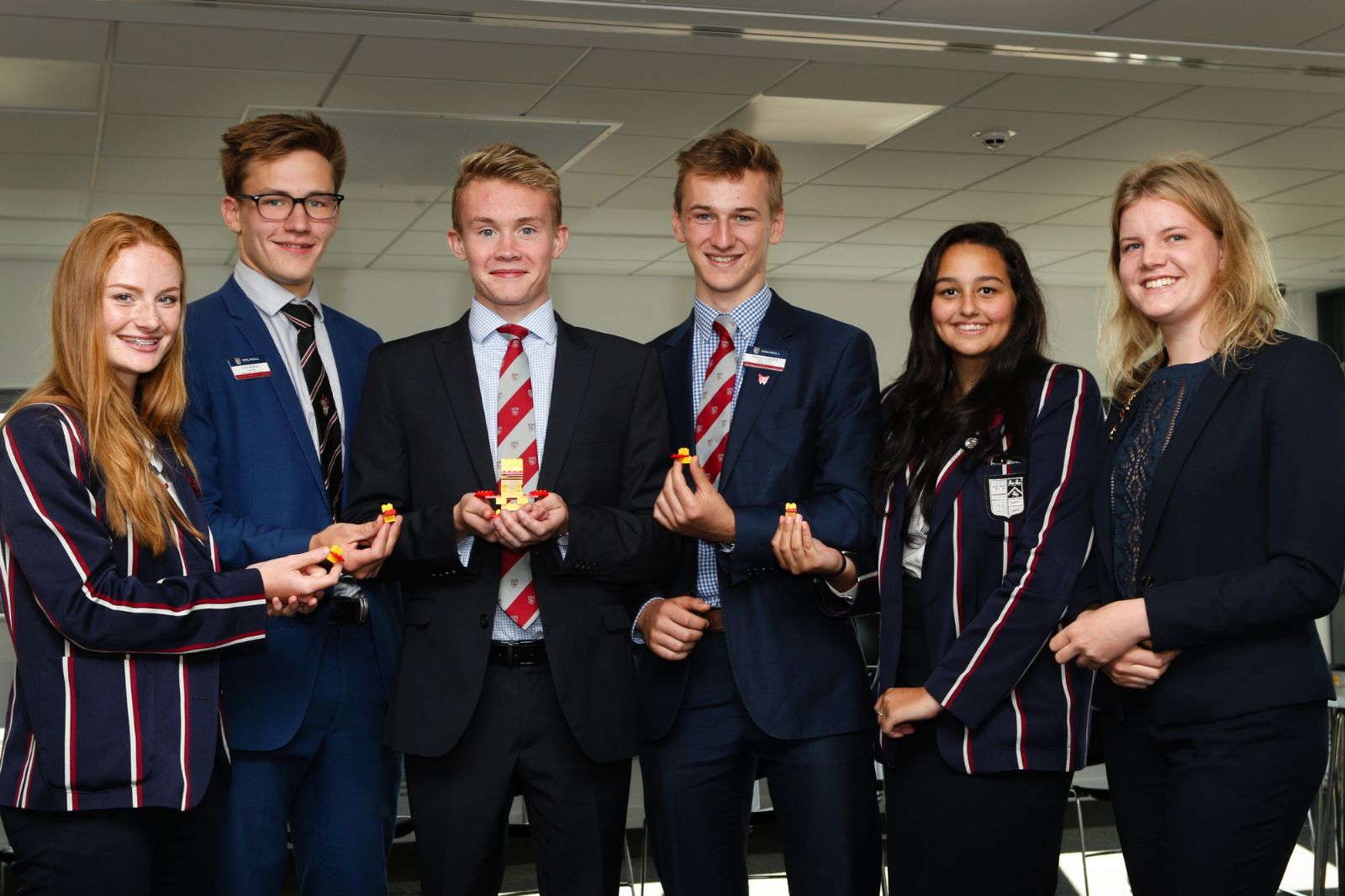 Throughout this term there has been a renewed emphasis on the role of the house system within our community. Alongside other competitions, the One Mile Run was a particularly popular event. Windsor were announced as the winners of the race.
On the 11th November, the whole school came together to participate in the Remembrance Ceremony in the quad. Lydia laid a wreath on behalf of the student body. Afterwards, Sixth Form students continued the act of remembrance in the Chapel. The Choir's performance of Out of the Deep, from John Rutter's Requiem, was especially moving.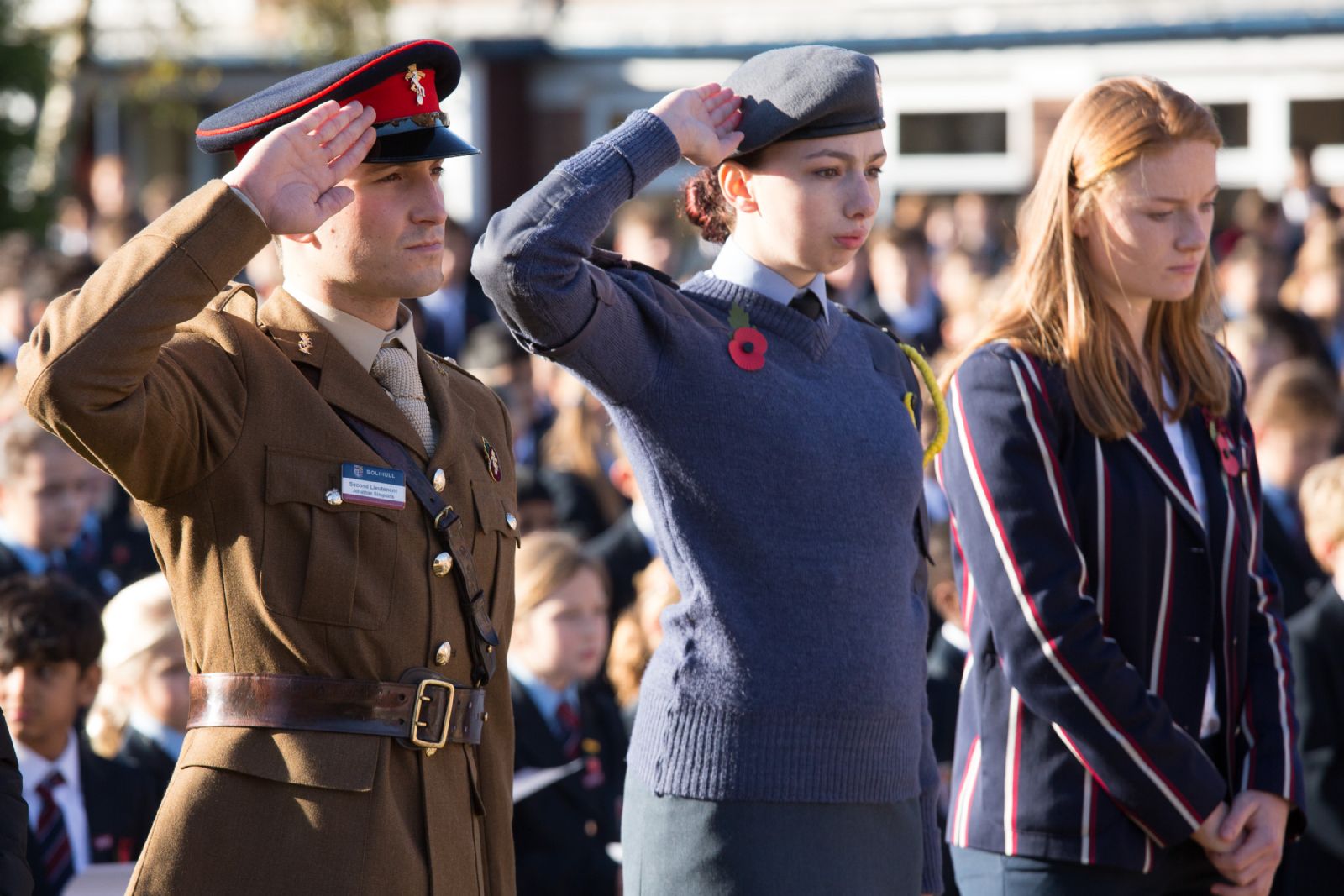 The Cooper Building, our Sixth Form Centre, continues to be an amazing asset that we're privileged to use. The Lower Sixth have settled in really well and both years are mixing successfully. We're currently looking forward to the Sixth Form Winter Ball, which is returning due to popular demand. The event will take place in late November at the Old Silhillians Club in Solihull. In the coming weeks we'll be giving an assembly to the Junior School, following recent tours of the Cooper Building that the younger pupils really enjoyed.
As we approach the end of our first months in office, it seems like the weeks are flying by all too quickly. We wish you a happy Christmas season and a brilliant New Year.
Lydia Roll, Jessica Browne and Joseph Gilyead