Budding Engineers Receive UK Recognition Award
Two teams of four from the Lower Sixth successfully completed the Engineering Education Scheme.
The Engineering Education Scheme aims to provide opportunities to young people to enhance their skills through industry-led projects and help to connect businesses with talented budding engineers and scientists.
Over the last five months they have been working closely with seven engineers from Jaguar Land Rover on two projects.
The first involved coming up with a means to apply sealant to a car part for the Jaguar XE, the second involved designing a roof rack for the Land Rover.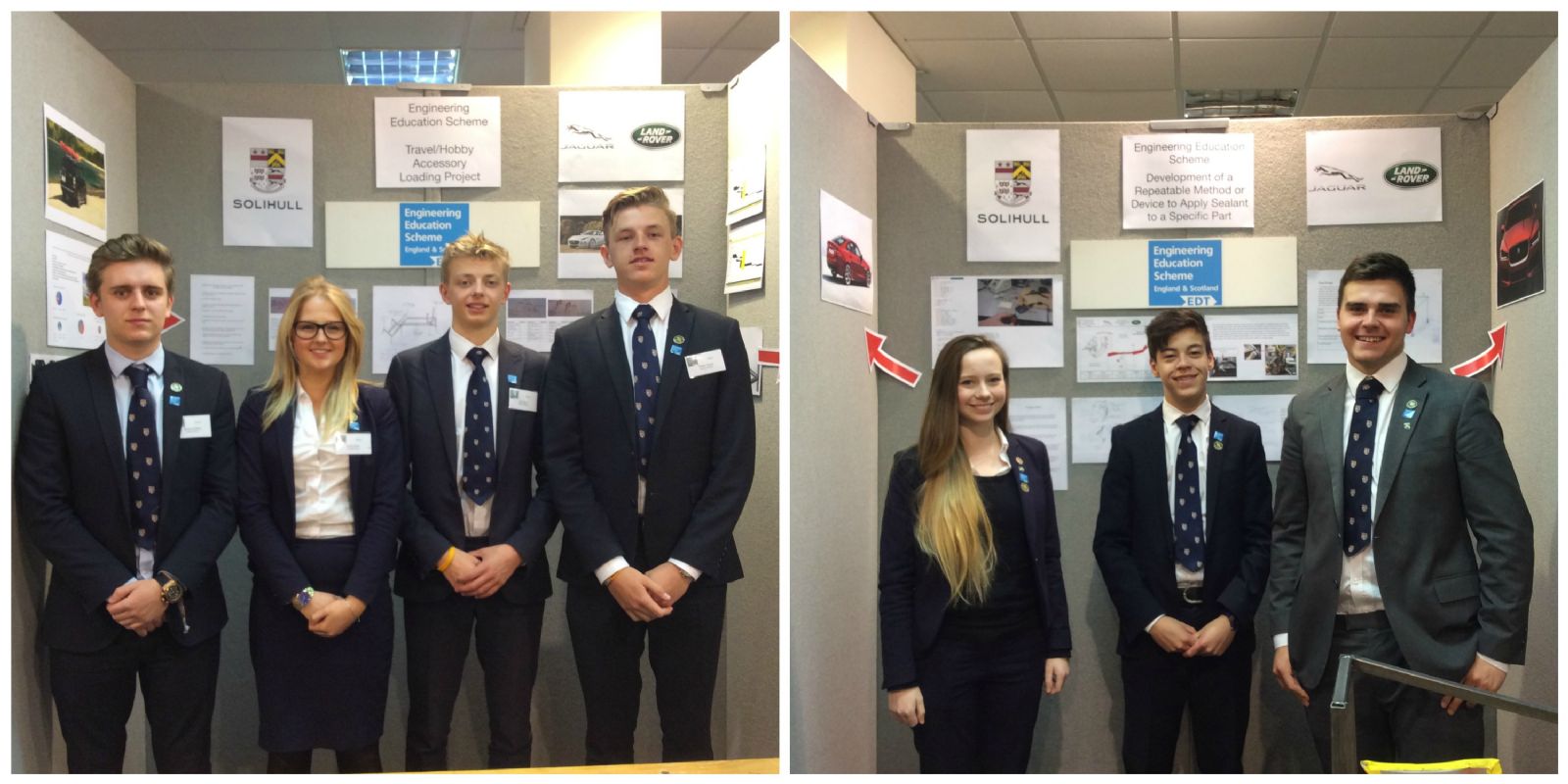 Both teams came up with some brilliant ideas, and presented these to an expert panel of engineers. They also achieved an Industrial Cadet Gold award, as a measure of their hard work and effort throughout the project.
Betty Ford, Teacher of Physics at Solihull School, said: "The students have worked exceptionally hard over the last five months to produce two excellent technical reports.
"They were a credit to themselves and the school, and received very positive feedback from the professional engineers that made up the assessment panel. I was so proud of their efforts."