Anne Frank Remembered As School Plants Memorial Tree
A sapling taken from the tree that Anne Frank could see from her hiding place in Amsterdam was planted at Solihull School as part of Remembrance Day commemorations.
The tree was planted by 86 year old Auschwitz survivor, Mindu Hornick, a similar age to what Anne Frank would have been.
The tree was the idea of 17-year-old Holly Krober who was so moved by her school trip to Auschwitz concentration camp that she was determined to commemorate the victims of the Holocaust.
"I was so overawed by what I saw that I wanted to educate others of my generation and future generations that we might all learn from the lessons of the past," said Holly.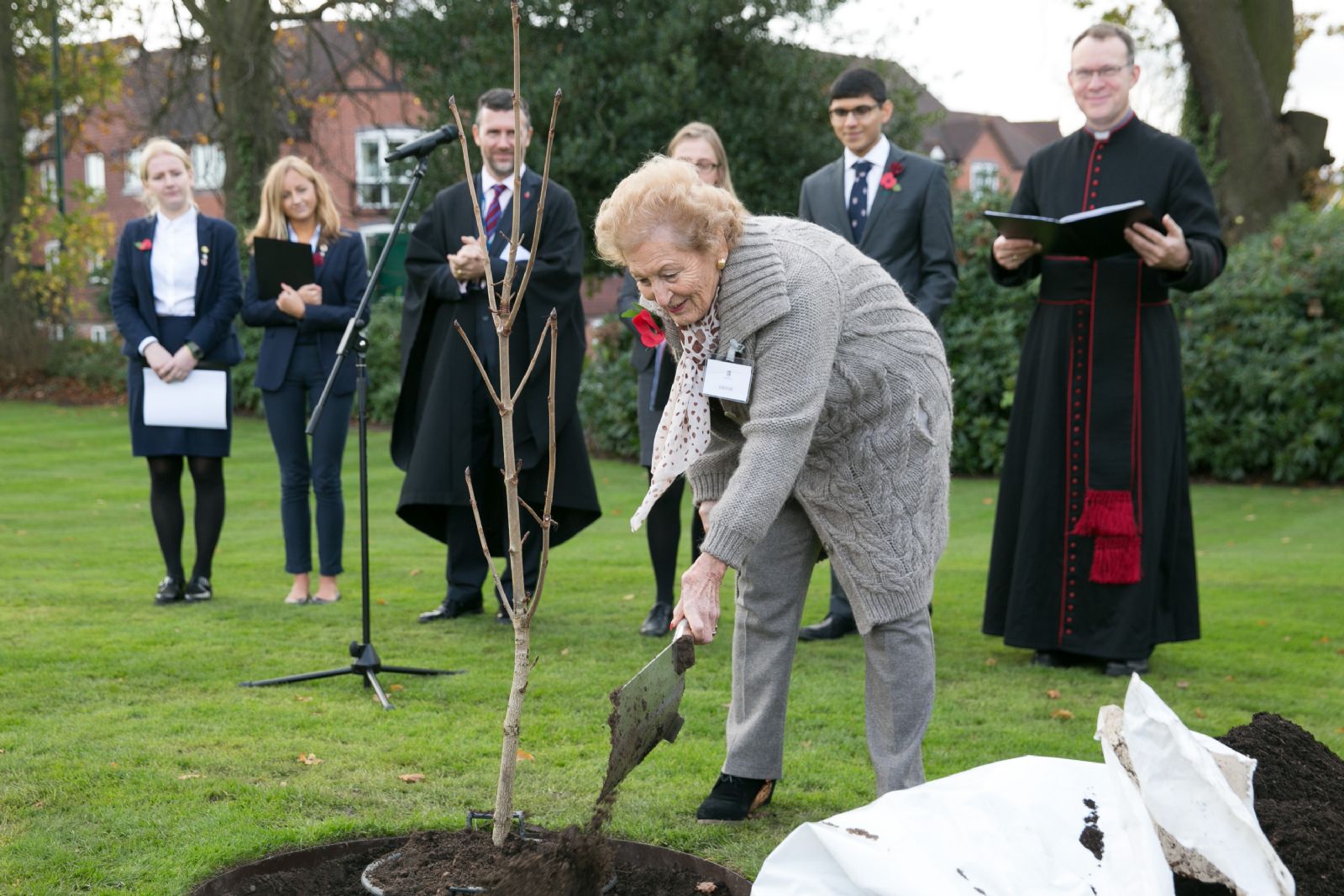 She contacted the foundation and asked if there was any possibility of receiving a treasured sapling. "I was absolutely thrilled and amazed when they said that we could! So Solihull School has become custodians of an Anne Frank sapling, which we hope and pray will continue to flourish as a symbol of remembrance, hope and reconciliation for many, many years to come.
"Anne was about my age when she died but her short life, as chronicled in her famous diary, will live on. Generations of pupils, their families and teachers will look at this tree and remember her, and the tens of thousands of other murdered children like her," she said.
The planting of the tree this year is particularly poignant as it's the 70th anniversary of the liberation of both Auschwitz and Bergen-Belsen, the concentration camp in which she died only weeks before British troops captured the camp.
Headmaster David Lloyd said: "This is an amazing thing for Holly to have done and the whole school is full of admiration for her immense achievement. The tree will stand as a lasting memorial to those who perished and an inspiration for generations to come."
The outdoor service of remembrance, as in previous years, was attended by 1,200 pupils, staff and guests in front of the chapel where the CCF paraded and played the Last Post.
Listen to interview with BBC WM below.
You can see more photographs from the ceremony here.