Ama Agbeze visits Solihull School
Sky Sportswoman of the Month and England netball player Ama Agbeze joined some of Solihull School's best netball players for a training session like no other this morning. Agbeze, who won a bronze medal in the Commonwealth Games, is currently playing for Loughborough Lightning.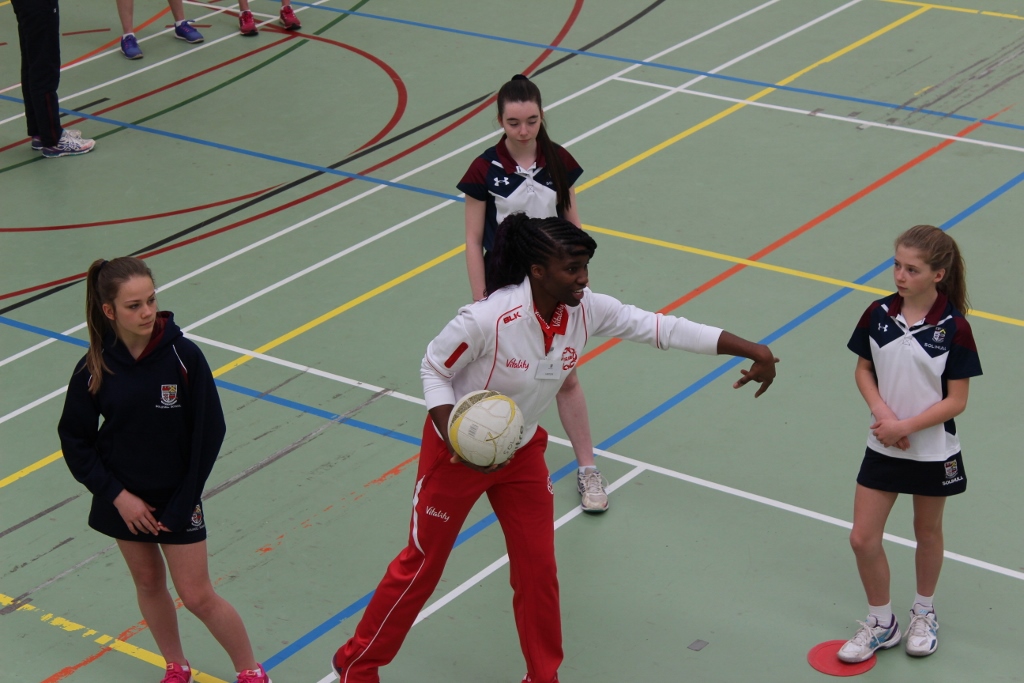 The girls were treated to a skills session on the importance of footwork before practicing their defending under Agbeze's coaching, who was born in Selly Oak in Birmingham. Ama also answered questions from the girls about playing netball for England and what positions she has played in the past, as well as taking photos with enthusiastic pupils.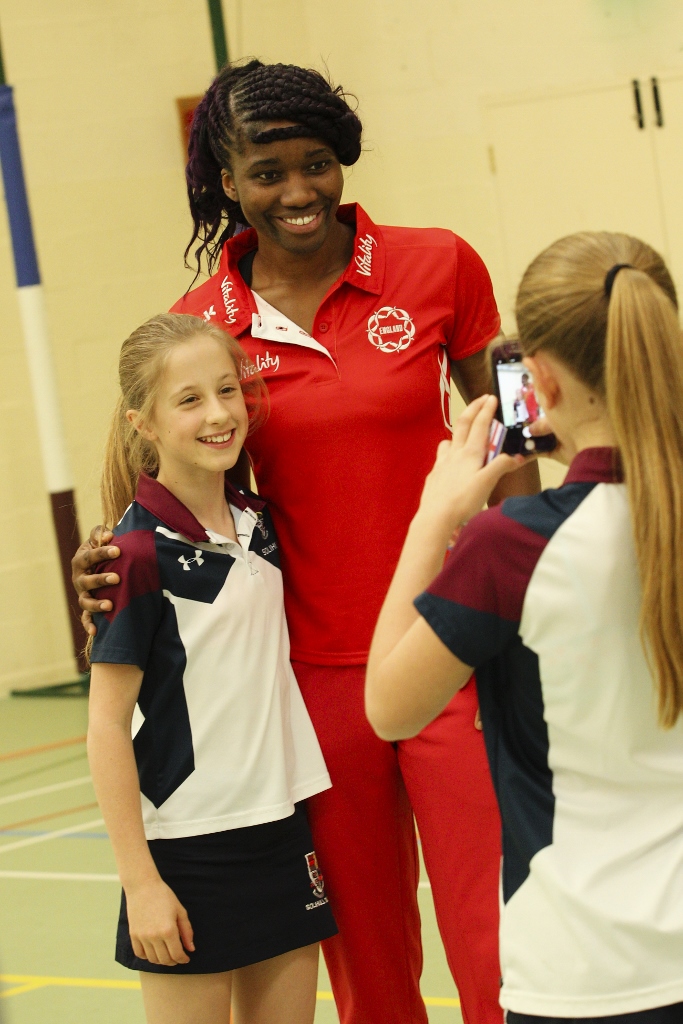 School netball coach Helen Smith said; "It was a great thrill for the girls to be coached by such a global netball superstar and to get her tips on how to defend."