Open Events & Taster Days
Open Events offer the ideal occasion for you to view the school and talk to our academic staff and pupils. You can also find out about our subjects as well as the many co-curricular activities and opportunities available.
virtual OPEN MORNING - SATURDAY 20 JUNE - Booking now open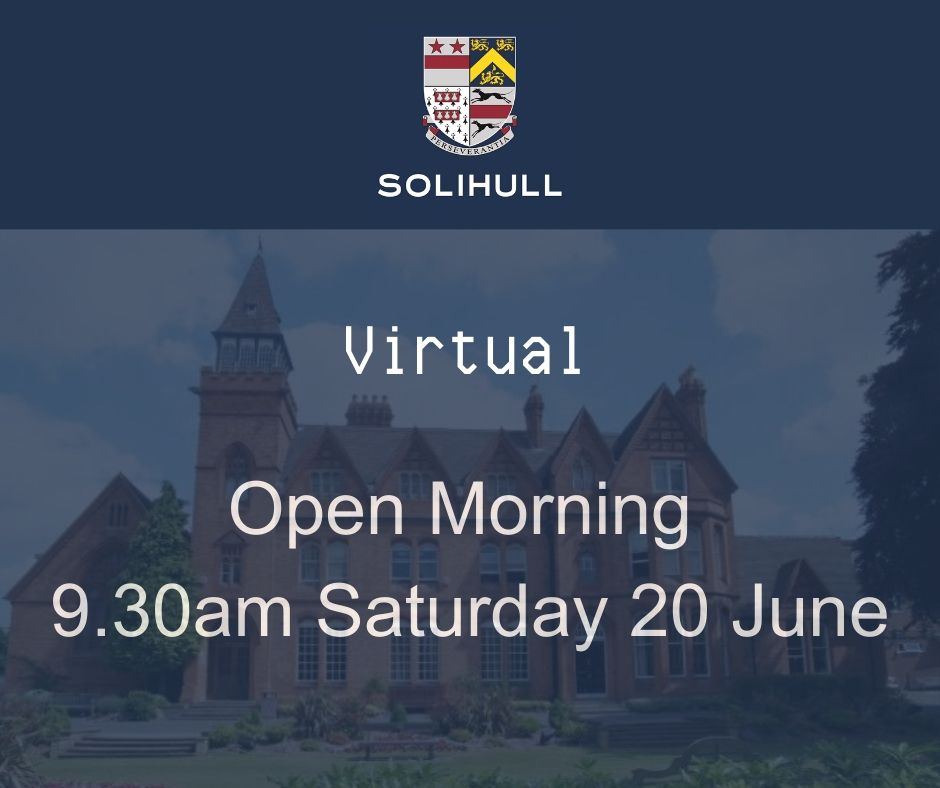 OPEN MORNING - SATURDAY 19 september - details to follow
Taster Days
We are always very happy to arrange a taster day (or morning/afternoon) for your son or daughter. These allow your child to experience, first hand, the school during a normal working day. Every effort would be made for your son or daughter to experience their desired subjects and also to meet their likely peers. Please do not just take our word for it; experience the school for yourself if this would help your decision.
Please contact the Admissions Registrar, Mrs Nicolette Mullan, on 0121 705 4273.