Refectory and Food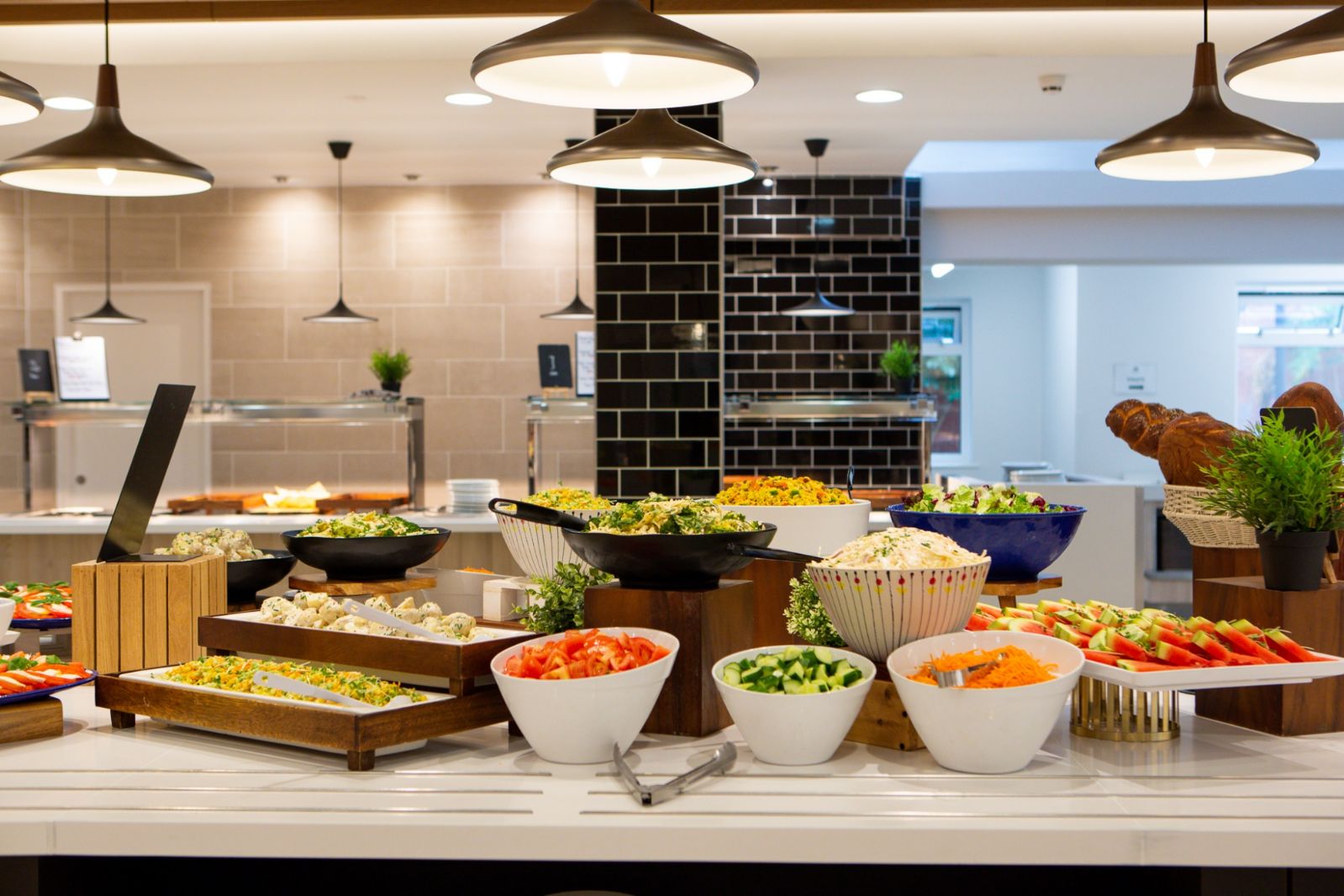 Breakfast service & tuck shop
Our Breakfast Service is open from 7.30am to 8.30am and provides an opportunity for pupils to enjoy a good meal before school. Options available daily include a selection of continental pastries, toast and traditional cooked breakfast items, together with a range of cereals, fresh fruit and yoghurts.
The Tuck Shop also operates daily during morning break in the Refectory. A variety of snacks and drinks are on offer.
Both of these services are payable by cash.
Lunch
Daily lunches always include two hot meat dishes, a vegetarian or vegan choice and the pasta and baked potato counter, with a choice of fillings. In addition, pupils can select from the self-serve options of homemade soup, freshly baked bread and an extensive and varied salad bar. Sandwiches are available every day.
Chilled desserts, hot puddings and sweet treats are on offer each day, along with several fresh fruit options.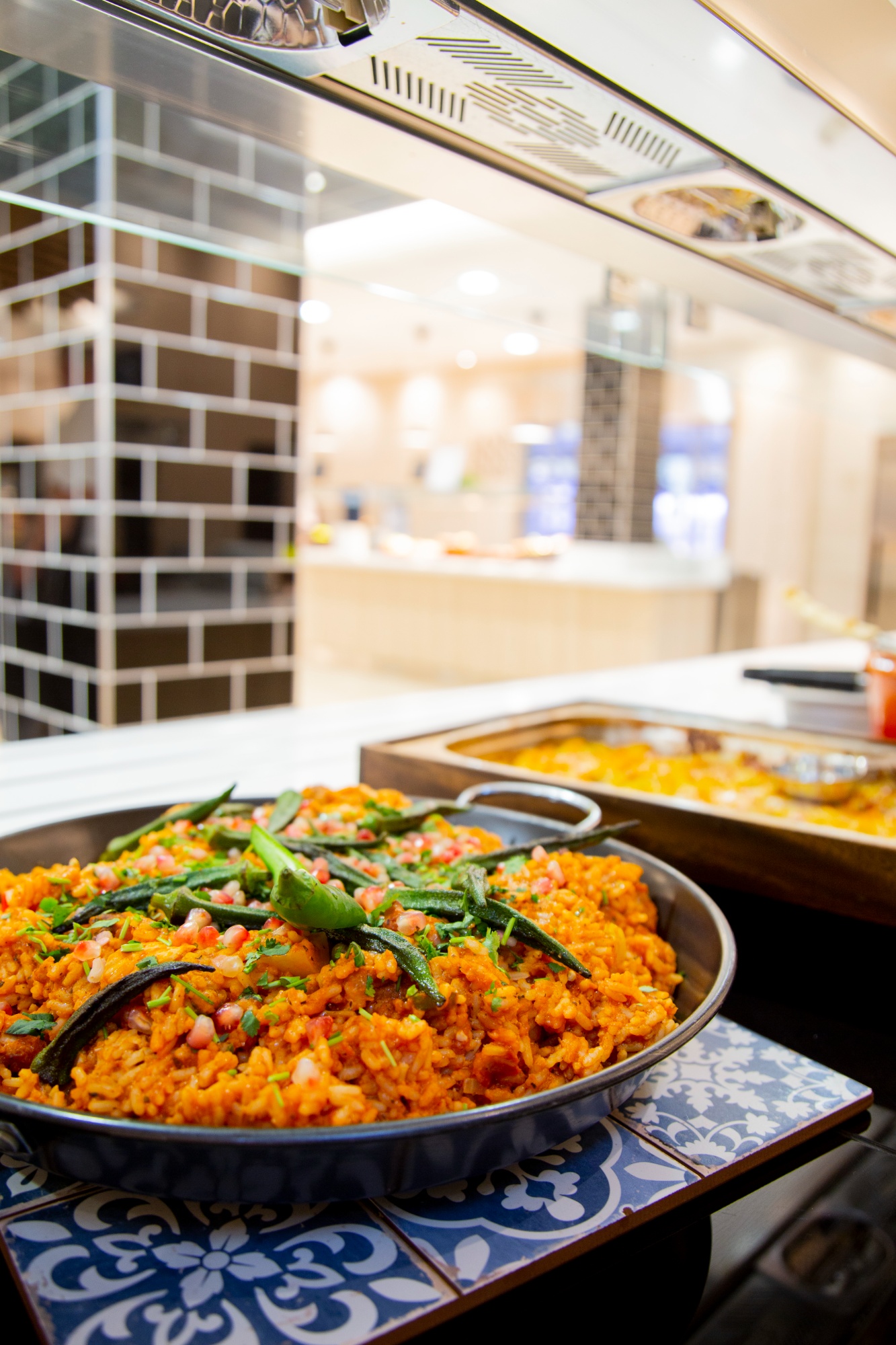 The Cooper Café – Sixth Form
As well as the main Refectory, our Sixth Form students can enjoy food and refreshments in The Cooper Café. A contemporary space within The Cooper Building. It is open between and 7.30am - 2pm and offers a relaxed environment for students to dine – a place to tuck in to eggs benedict at break, grab a coffee or hot chocolate or to sample some 'street food' on the lunch menu which features small plates from around the world.
This service is payable on a daily basis by cash, card or Apple Pay.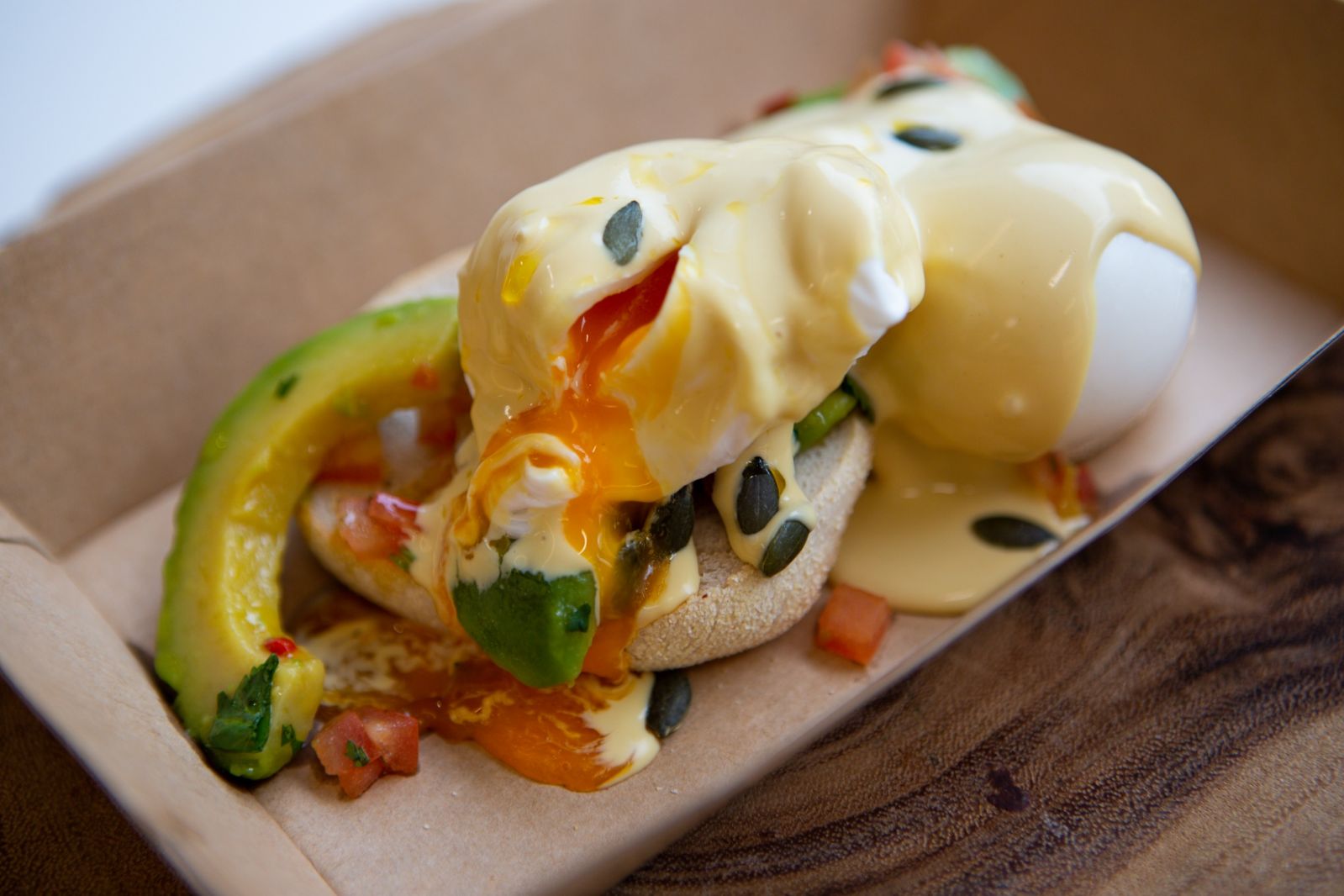 Something special!
Theme days are a highlight – and the Thomas Franks team really go that extra mile to mark special days. Unique menus to celebrate occasions such as Star Wars Day (May the Fourth), Halloween or EYFS 999 Emergency topic are complemented with costumes and cakes! Quality is not compromised, and fantastic food remains the focus throughout all the fun.
Creative cupcakes are a work of art, handmade and decorated on campus. These delicious displays are provided for birthdays and pupil achievements.
Neil Harris, Thomas Franks Catering General Manager at Solihull, welcomes the opportunity to talk to parents and pupils about any special dietary requirements. In the first instance, please email Catering@SolSch.org.uk