Entrance Examination Dates are Changing at Solihull School
Entrance Examinations dates are changing this year at Solihull School. Senior School entrance examinations have historically taken place in January, with Junior School and Sixth Form exams taking place soon afterwards. However, this year all our entrance examinations will be moving forward in line with grammar schools and some other independent schools in the area.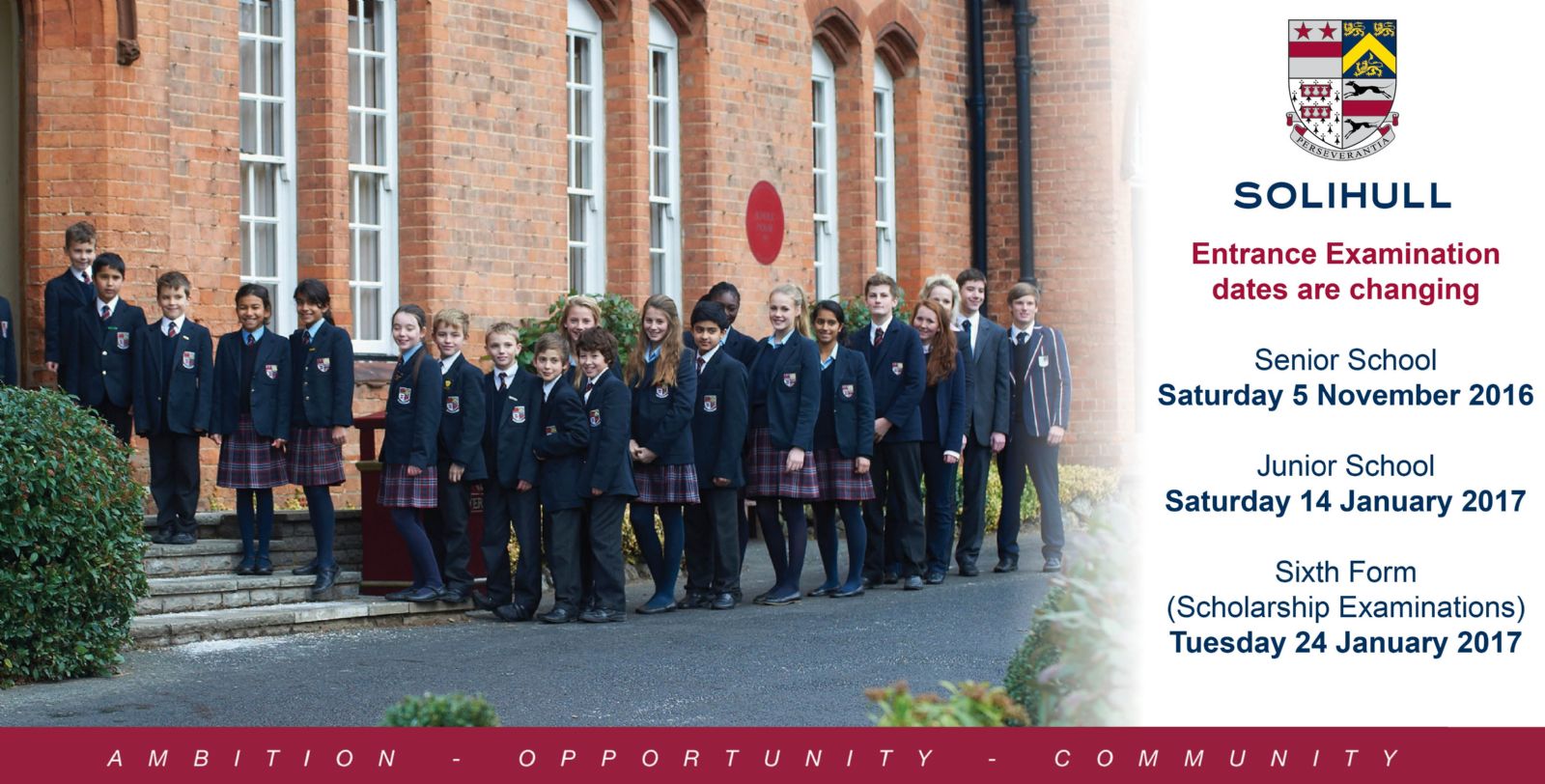 For pupils wishing to apply for entry to the Senior School in September 2017, our entrance examinations will now take place on Saturday 5 November 2016 with results being posted by First Class post in early December 2016. This means the closing date for applications will be Tuesday 20 September 2016. The deadline for acceptance of offers will remain in March and is governed by an externally set national deadline.
For pupils hoping to join the Junior School in September 2017, entrance examinations will be held on Saturday 14 January 2017 with a closing date for applications on Thursday 9 December 2016.
For students wishing to join the Sixth Form in September 2017, scholarship examinations will be on Tuesday 24 January 2017 with the applications season closing on Friday 13 January 2017.
Looking ahead to entrance examinations for those wishing to start September 2018 and beyond, it is the school's intention to hold the Senior School examinations on the first Saturday in November where possible, although this is still subject to review.
The change of dates will hopefully allow children and their families more clarity when choosing their next school, and will allow girls and boys to relax much earlier in the year, with the knowledge that their examinations are over.
To find out more about application dates, examination content and scholarship dates, please visit the Admissions section of the website.