Solihull takes part in The Big Read
Solihull School has designed and painted three benches to be showcased as part of The Big Read in Birmingham.
In 2015 the whole of Birmingham and its surrounding areas found itself the nesting area for over 100 colourful owls for The Big Hoot, a community project in partnership with Birmingham Children's Hospital. This summer, 170 benches in the shape of open books have been placed around the city as part of the education initiative, The Big Read.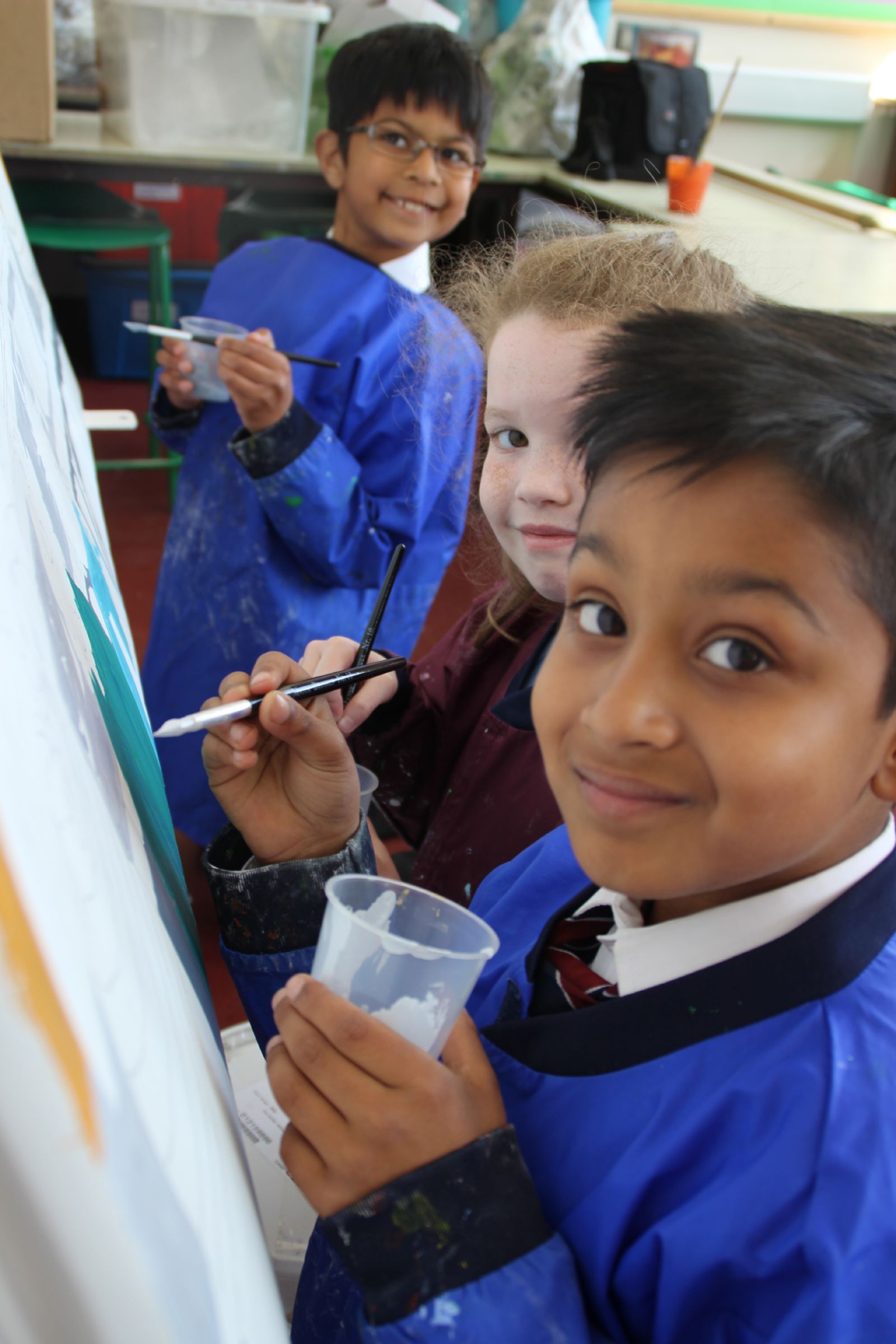 Each BookBench in The Big Read's BookBench trail has been decorated by young people in the West Midlands with designs inspired by their favourite books, comics and poems. Solihull School submitted three colourful and unique BookBenches to the initiative which are on display around Birmingham now. Over the summer, these BookBenches are being exhibited inside libraries, museums, cultural centres and shopping centres.
Laura Adkins, illustrator of our Junior School mascots Scuffle & Twitch, has created a stunning Scuffle & Twitch inspired bench called Bedtime Stories to celebrate the benefits of reading, and being read to. This bench is now resting in John Lewis, Touchwood.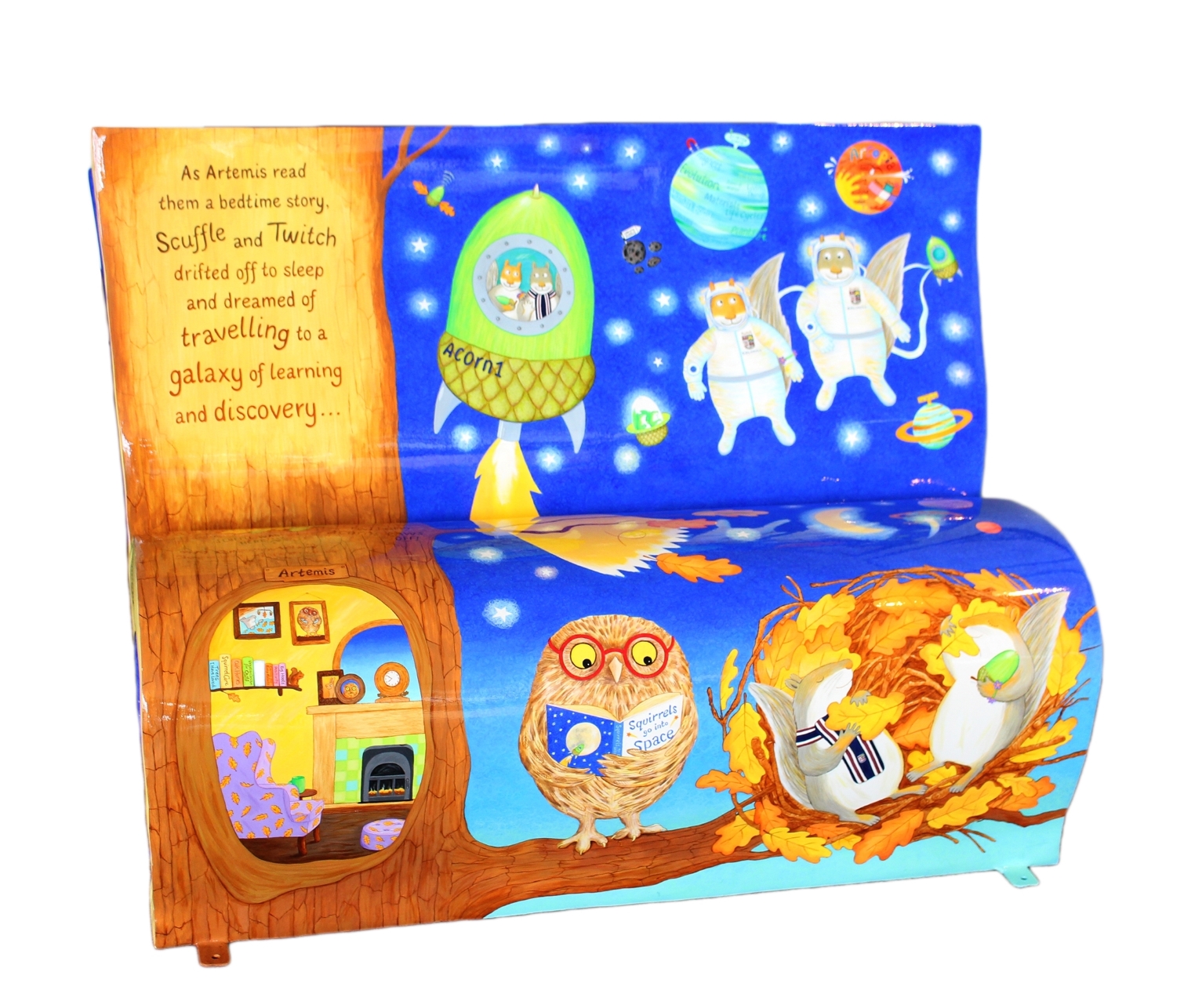 For the second BookBench, pupils in the Junior School voted David Walliams as their favourite author and submitted ideas for bench designs to create an amalgam of all of Walliams' characters and stories, named Our World of David Walliams. Every member of the Junior School including staff had a hand in painting the BookBench, which is now on display at Birmingham Museum and Art Gallery.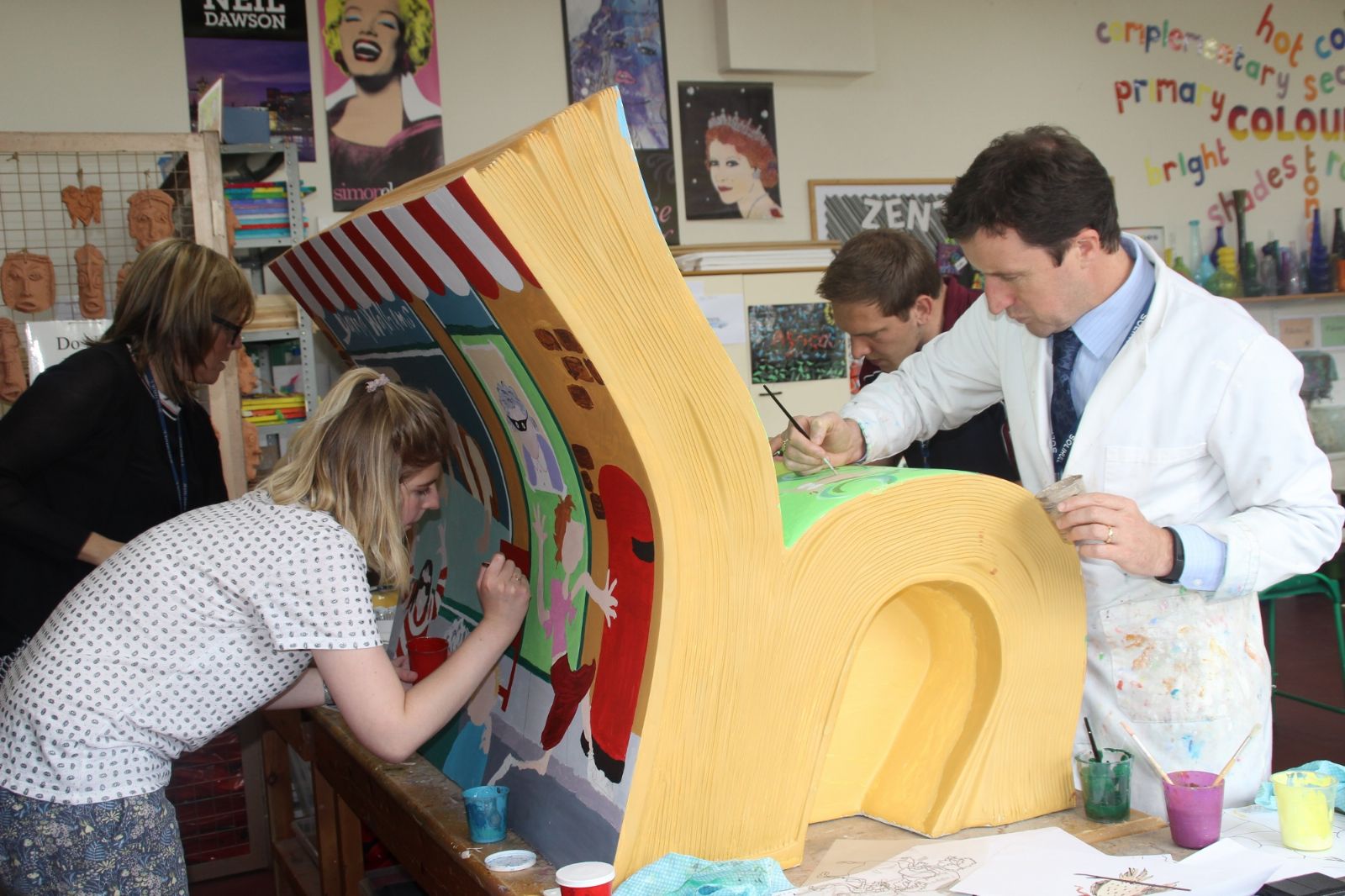 Our Senior School pupils created our third BookBench, named The Magic of Shakespeare's A Midsummer Night's Dream, which is now in The Core (Solihull Library & Theatre Complex).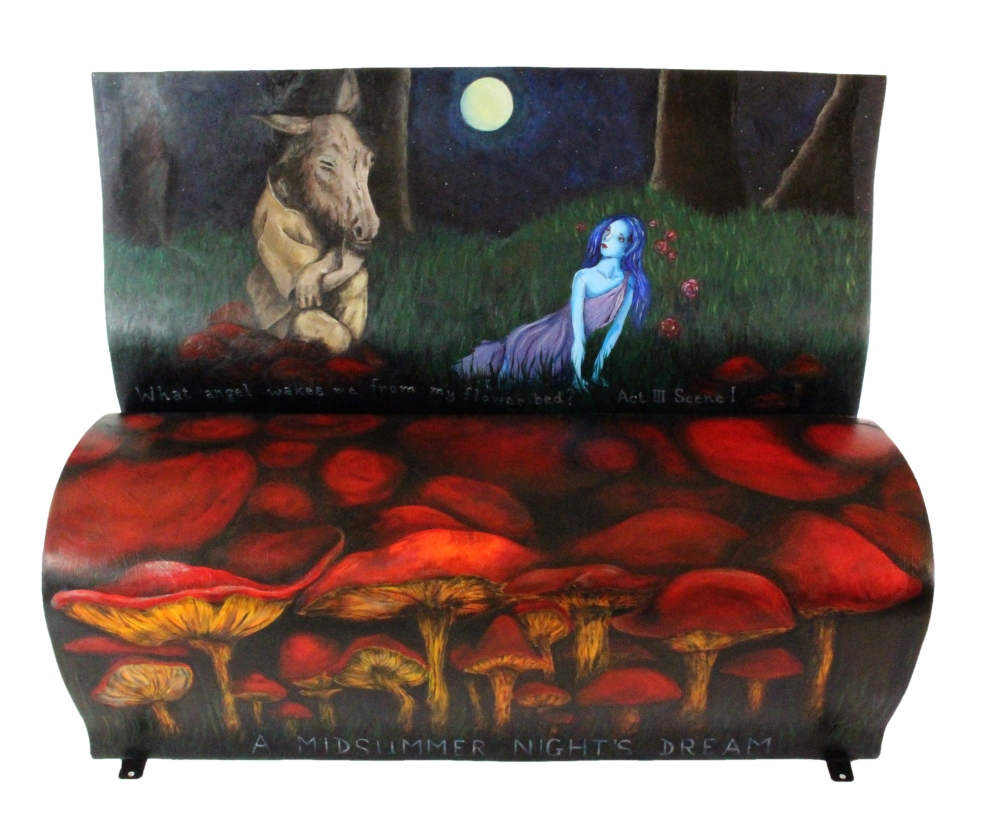 Some of our pupils have already been following the BookBench trail and have found our benches along the way.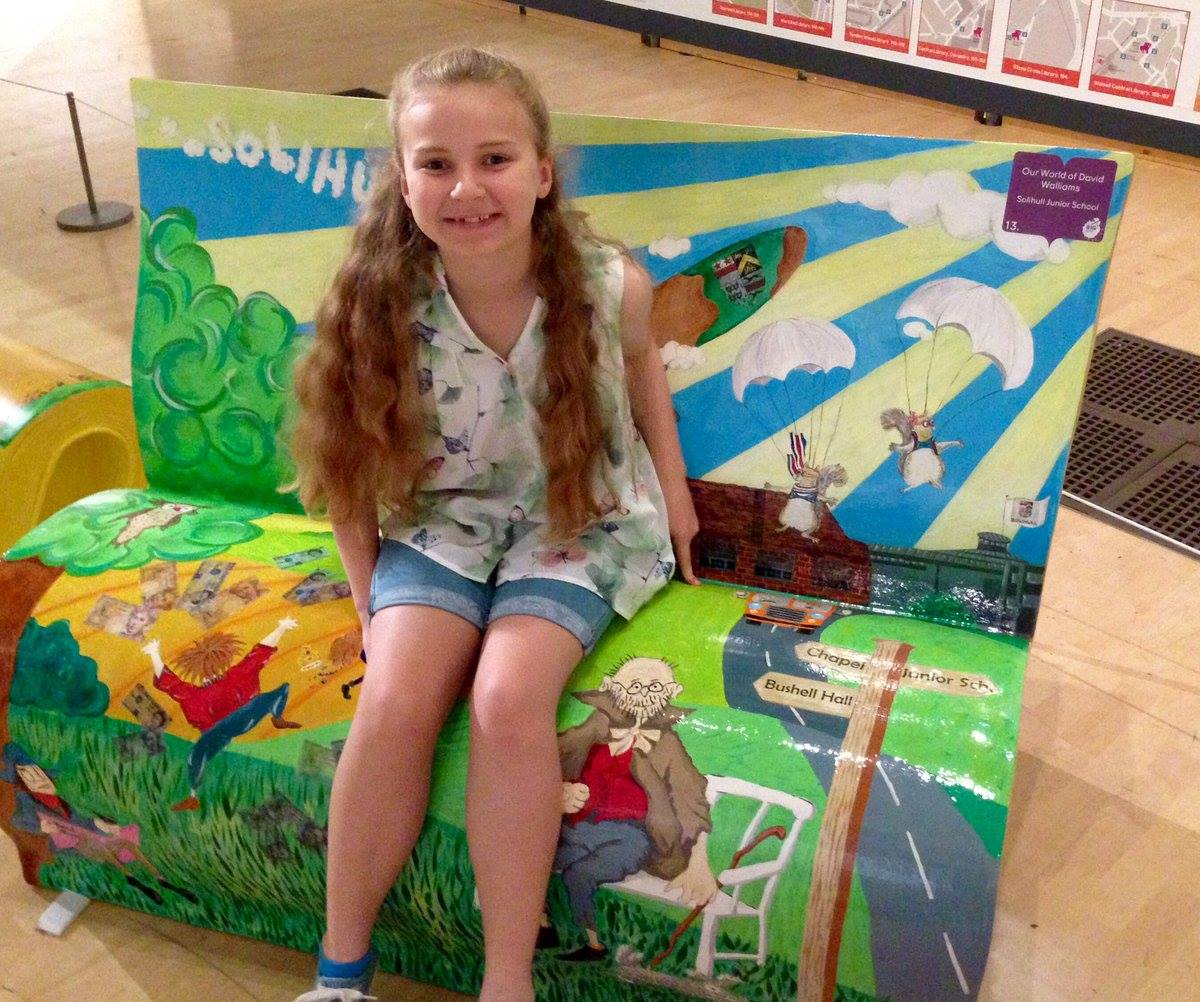 The Big Read ends on Tuesday 13 September to coincide with Roald Dahl Day, a global celebration of Roald Dahl's birthday. The BookBenches created by Solihull will then be returned to school to become permanent features on campus.
To follow The Big Read Bookbench trail this summer, download your own Bookbench map. Happy hunting! Send a snap of yourself with one of our BookBenches to our Facebook or Twitter!