The Leonard Stevens Building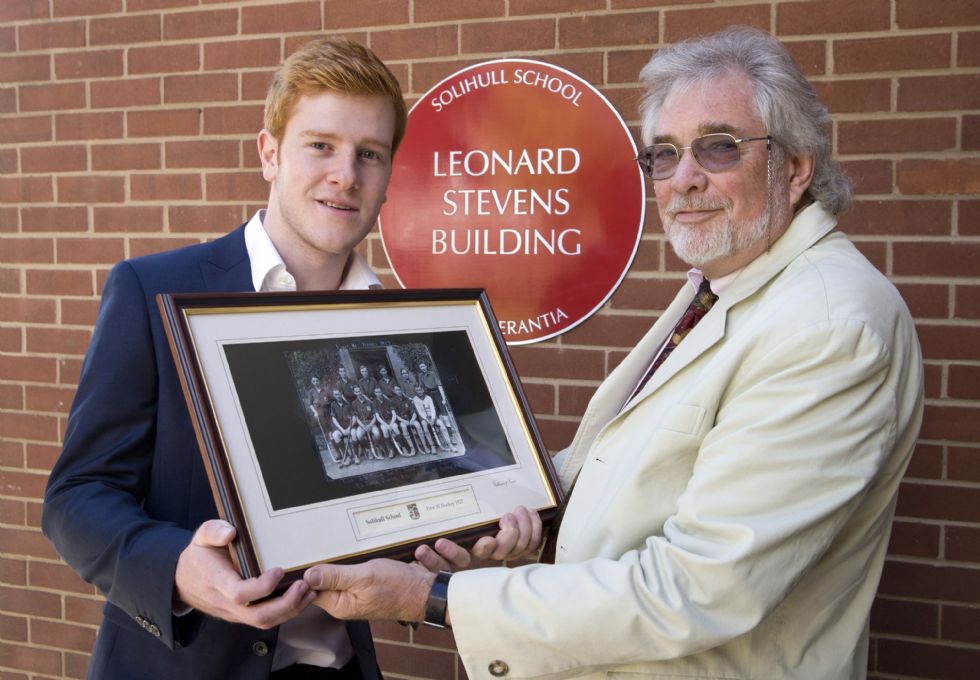 Solihull School has honoured a former pupil and major benefactor by naming a building after him.
The Leonard Stevens Building, which now houses the School's valuable Archive Room, was formally unveiled by his son Fred.
Leonard Stevens was a friend and supporter of the independent school for boys and girls, generously funding several prizes for deserving pupils going on to study Engineering, Science or Geology at university.
Headmaster David E J J Lloyd said: "Leonard was an outstanding student at Solihull School and enjoyed an impressive career in the oil industry, rising to Senior Executive Vice-President for Mobil Oil's International Exploration and Production Operations. Until his retirement, he was the only British senior executive in the company's history. The School is privileged to have such a lasting legacy."
Fred was accompanied on his visit to Solihull School by his cousin and a past pupil Charles Whitehouse and his wife Ann, who live in Bentley Heath. They were welcomed by the Headmaster David E J J Lloyd and retiring Bursar Christopher Warren.
Fred was also presented with a specially framed photograph of his father as a member of Solihull School's First XI Hockey team in 1927.
Fred said: "Father was extremely proud of his background at Solihull School and when he reached a top position with one of America's three leading oil companies he decided it was time to recognize the roots of his success in life.
"Father wanted young people to aspire to a career in science and engineering and for the subjects to be more highly valued. I hope his endowment will continue to encourage budding scientists and engineers."