Junior School Fundraising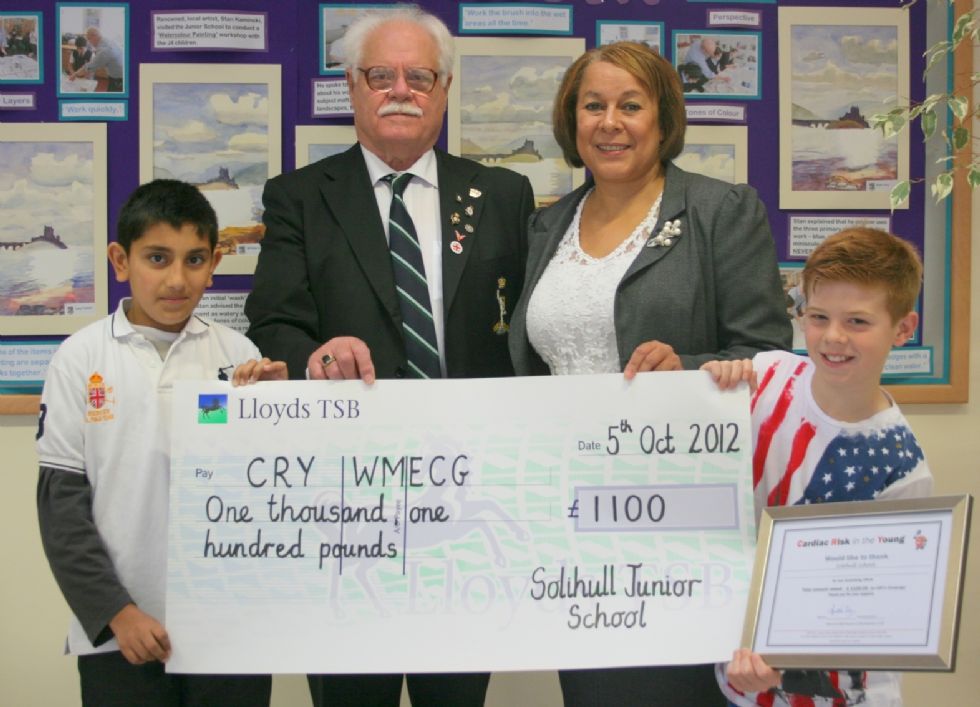 Solihull Junior School pupils showed they have a heart for helping others by raising £1,100 towards reducing cardiac deaths among young people.
The 7-11 year old boys and girls chose October's 'Jeans for Genes Day' to present the results of their first fundraising initiative for the charity CRY (Cardiac Risk in the Young).
Raoul Bagga (left), Deputy Head Boy of Solihull Junior School, and Matthew Smith, Head Boy of Solihull Junior School, are pictured presenting a giant cheque to Roy Ball and Sandra Pearce from the charity.
Last year the Junior School hosted a successful screening day in support of CRY, which raises awareness of conditions that can lead to young sudden cardiac death.
Mark Penney, Deputy Head of Solihull Junior School, said: "Our pupils always respond magnificently to charity appeals. Last year alone Solihull School as a whole raised in excess of £25,000 for good causes."