Eva Schloss at Solihull School
Eva Schloss, MBE, Holocaust survivor, friend and posthumous step-sister of Anne Frank, will be joining us again for three poignant Holocaust remembrance events in September. These events will be centred around And Then They Came for Me, a critically acclaimed theatre production retelling the story of Eva Schloss' journey through the Holocaust, and The Promise, an exhibition on loan from the Jewish Museum, London, telling the story of Eva's brother Heinz Geiringer and the artwork he created whilst in hiding. Each event will also include a Q&A with Eva.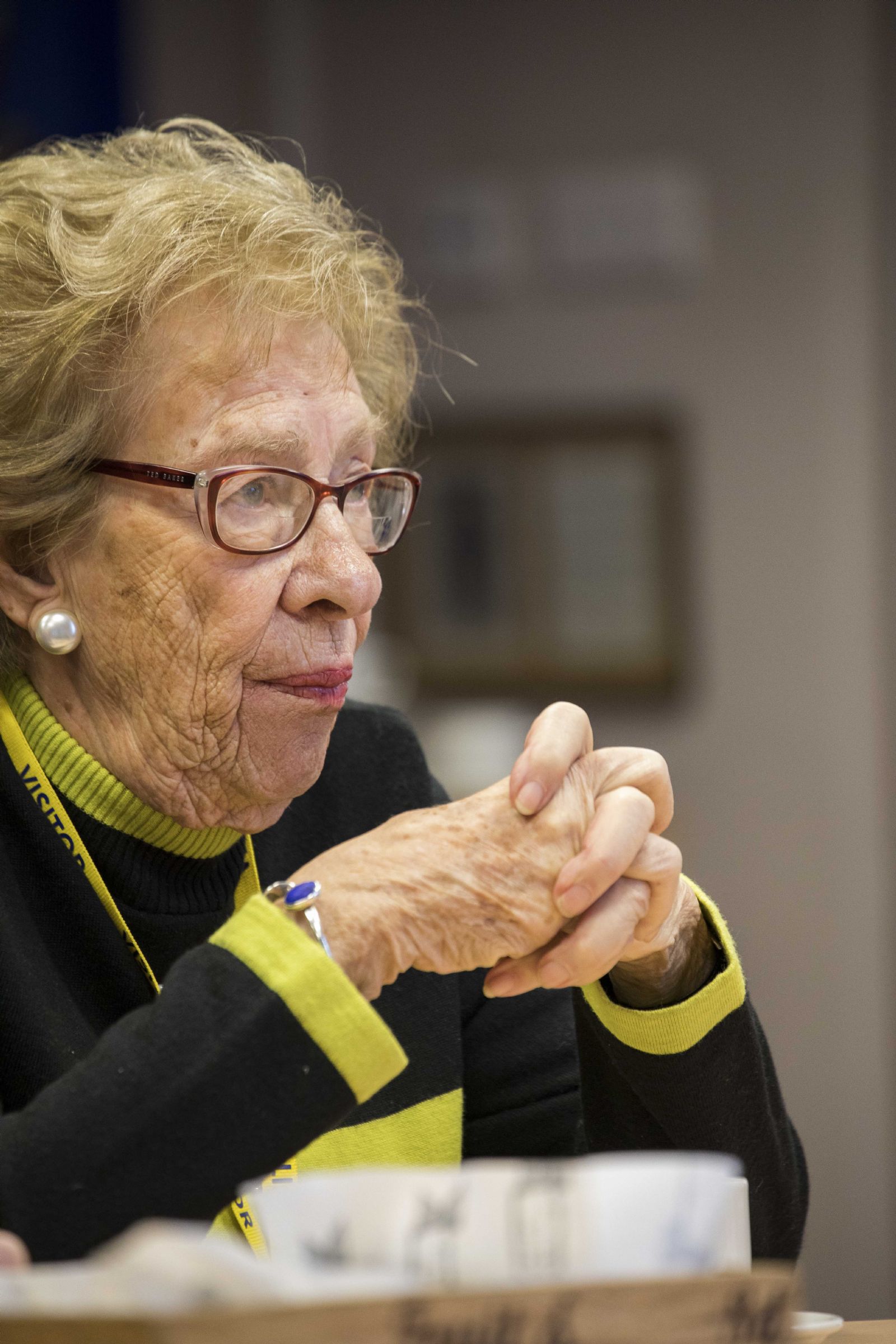 Monday 23 September 2019, 7:00pm – General public viewing
On Monday evening we are hosting a public showing of And Then They Came for Me, with a Q&A afterwards with Eva Schloss. There will also be an opportunity after the Q&A to view The Promise.
Tuesday 24 September 2019, 2:00pm – Viewing for schools
On Tuesday afternoon we are offering secondary school groups from all over the Midlands the opportunity to watch And Then They Came for Me, experience a Q&A with Eva Schloss and view The Promise exhibition.
Wednesday 25 September 2019, 10:00 am – 4:15pm – Professional skills day for educators
Throughout Wednesday we are hosting a ground breaking conference with bespoke options for Primary & Secondary teachers involving Holocaust survivors, educators, keynote speakers & organisations tackling hate crime. Eva Schloss will be joined by fellow Auschwitz survivor Mindu Hornick, Ahmed Nawaz and Professor Sara Jones of Birmingham University. We will also be joined by organisations including Remembering Srebrenica, the Anne Frank Trust UK and the Holocaust Educational Trust. This final day will also include the opportunity to watch a performance of And Then They Came for Me and view The Promise.