Land Rover visit!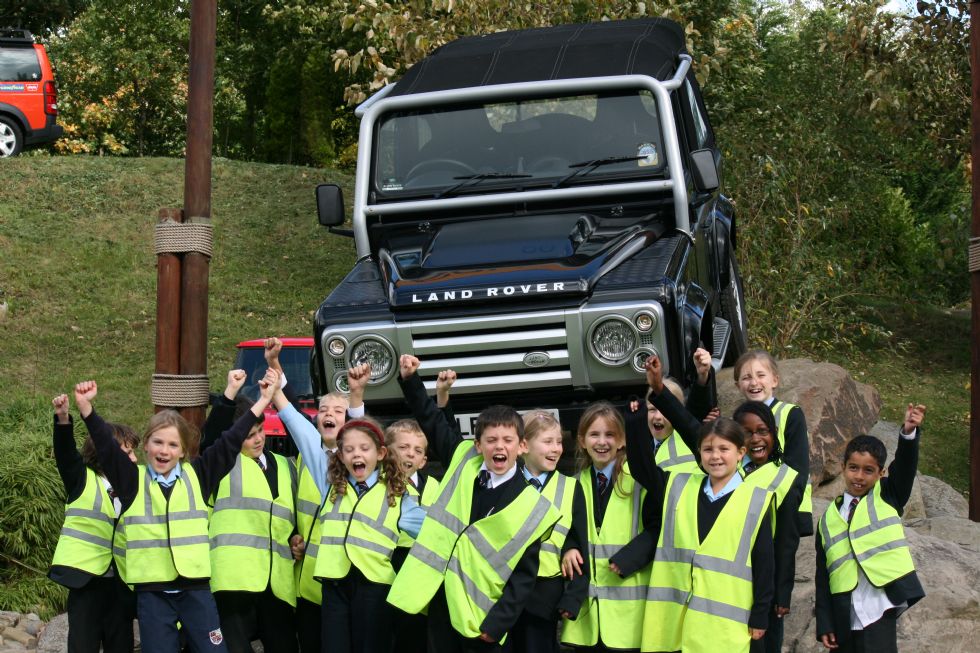 Solihull Junior School pupils were mesmerised as they watched robots build bespoke Range Rover cars during an educational visit to Jaguar Land Rover's production plant in Lode Lane, Solihull.
The youngsters from J2 (Year 4) of the independent boys and girls school in Warwick Road were pictured outside the Land Rover Experience Centre after watching the unique manufacturing journey of each bespoke vehicle.
Mark Penney, Deputy Head of the Junior School said: "The pupils were fascinated to watch the robots play such a huge part in creating an entire car, which rolled off the production line every 90 seconds, and to have an insight into the sophisticated and highly impressive production process."
Pupils also enjoyed 'hands on' experiences using Lego to build models and creating maps to highlight the importance of first class communication networks in manufacturing.