Solihull sweeps the board at Debating competition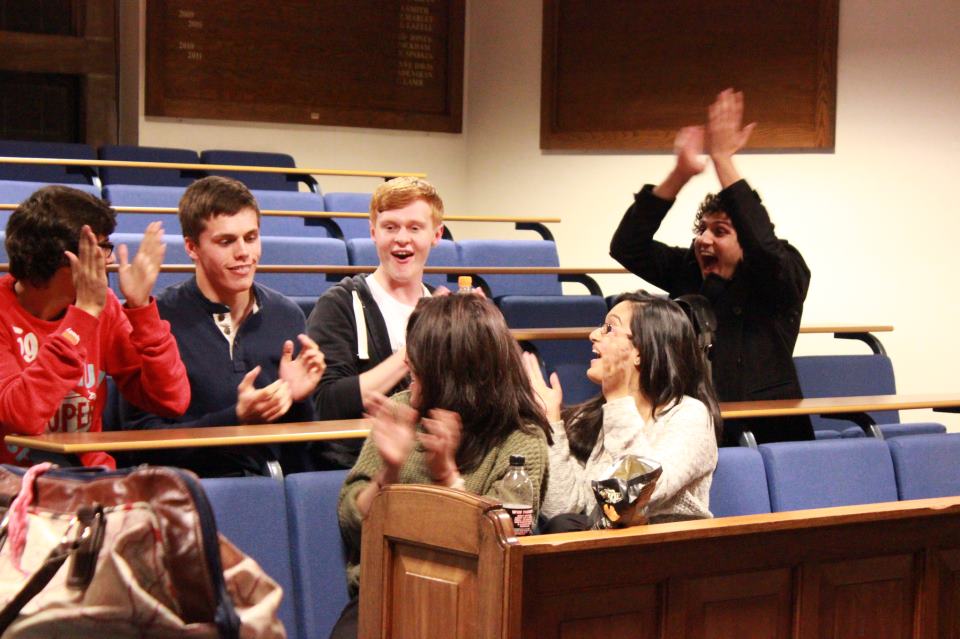 Solihull School students achieved outstanding success at this year's prestigious Birmingham University Debating Competition.
Sixth formers from the independent school in Warwick Road secured first, second and third place in the team event, and won the Best Speaker Award in their best-ever performance at the annual event.
Eight of the top ten speakers were also from Solihull School, which sent 22 pupils to compete with more than 80 entrants from across the Midlands, London and the South West.
Sanika Karandikar and Katy Hatter were overall winners. Jack Fowles and George Diwaker took second place, Joe Halbert and Arun Baxter were third, and Jack Fowles was voted Best Speaker.
Novice debaters Ben Piggin, Maddie Lavery and GCSE student Caroline Camm tied for sixth place in the individual event.
Solihull School, which is currently seeded first in Central England by the Oxford Union, debated the motion "expert oligarchies are a better form of government than democracies".
Teacher and Coach Daniele Harford said: "This was an outstanding performance by Solihull School which prides itself on its debating skills. More than 250 pupils - around a quarter of the roll - are members of the Debating Society."