New Beginnings at Solihull
Solihull opened its doors as a school for pupils aged 3 – 18 years for the first time on Tuesday 8 September - welcoming boys and girls to the new independent coeducational day school across two campuses – Solihull Preparatory School on Saint Martin's campus, Brueton Avenue and Solihull Senior School on the Warwick Road campus.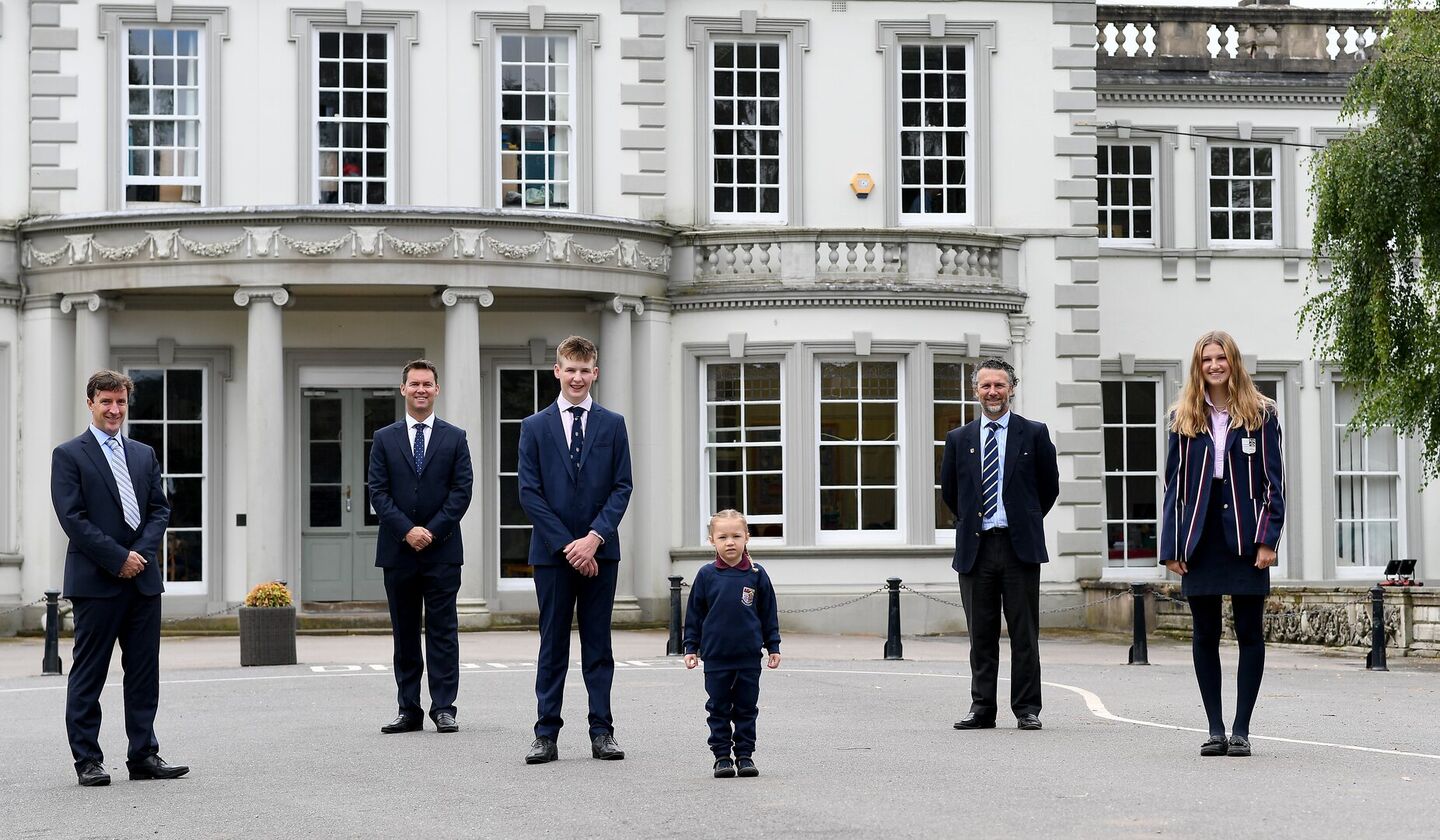 Pictured (left to right) Mr Mark Penney, Head of Solihull Preparatory School; Mr Sean Morgan, Head of the Senior School; Upper Sixth student Liam; Nursery pupil Eva; Solihull Headmaster, Mr David EJJ Lloyd and Upper Sixth student Annabel.
Mr Lloyd said "This is a tremendously exciting time for Solihull and I am delighted be part of this important moment in the school's history. My colleagues have worked incredibly hard throughout the summer in preparation for our opening - it's absolutely wonderful to see so many happy pupils back in school."
Solihull was founded as in 1560 and became fully coeducational in 2005. In September 2019, Solihull and Saint Martin's announced plans to merge with effect from September 2020.