SOLIHULL SCHOOL GOES ON STREAM WITH NEW RACING KAYAK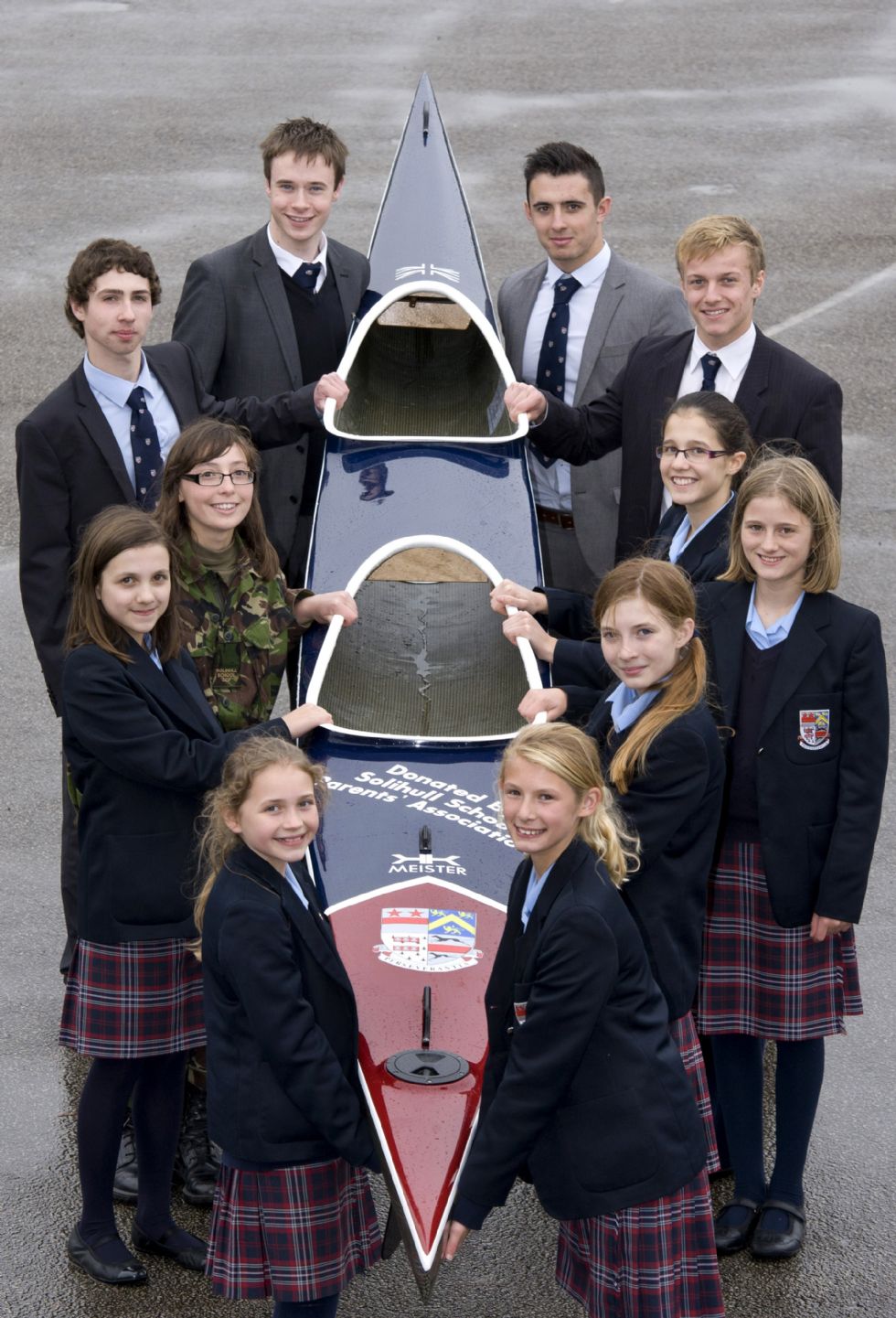 Water sports enthusiasts at Solihull School can now paddle in the wake of their Olympic heroes in their new racing kayak.
The two-man carbon-fibre boat donated by the Parents' Association will enable members of the year-old Canoe Club to train and compete effectively in regional events including the annual 125-mile international race from Devizes to Westminster.
It was built by Kirton Kayaks of Devon to support a booming interest in canoeing and kayaking at the independent school in Warwick Road after Team GB won six medals in the disciplines this summer.
Club membership is currently made up of senior boys and girls. Next year it will be widened so that boys and girls as young as eight will be able to test their skills and stamina in the Midlands round of the Hasler Series, the national club championship in marathon canoeing.
Phil Higley, Teacher in charge of Canoeing, said: "Canoe Club members are thrilled with this magnificent donation from the Parents' Association. It will enable kayaking to really take off as a competitive sport at Solihull School."
During the winter the Canoe Club meets every Tuesday after hours at the swimming pool on the School campus in Warwick Road. Members join Solihull Canoe Club on the canal at Catherine-de-Barnes in lighter and warmer weather.
The School works closely with Solihull Canoe Club, whose coaches help run water sports twice a week as an option for students from Years 9 to 13. In exchange it provides the use of the pool for canoe rescue and skills training.