SOLIHULL SCHOOL APPOINTS FIRST POET LAUREATE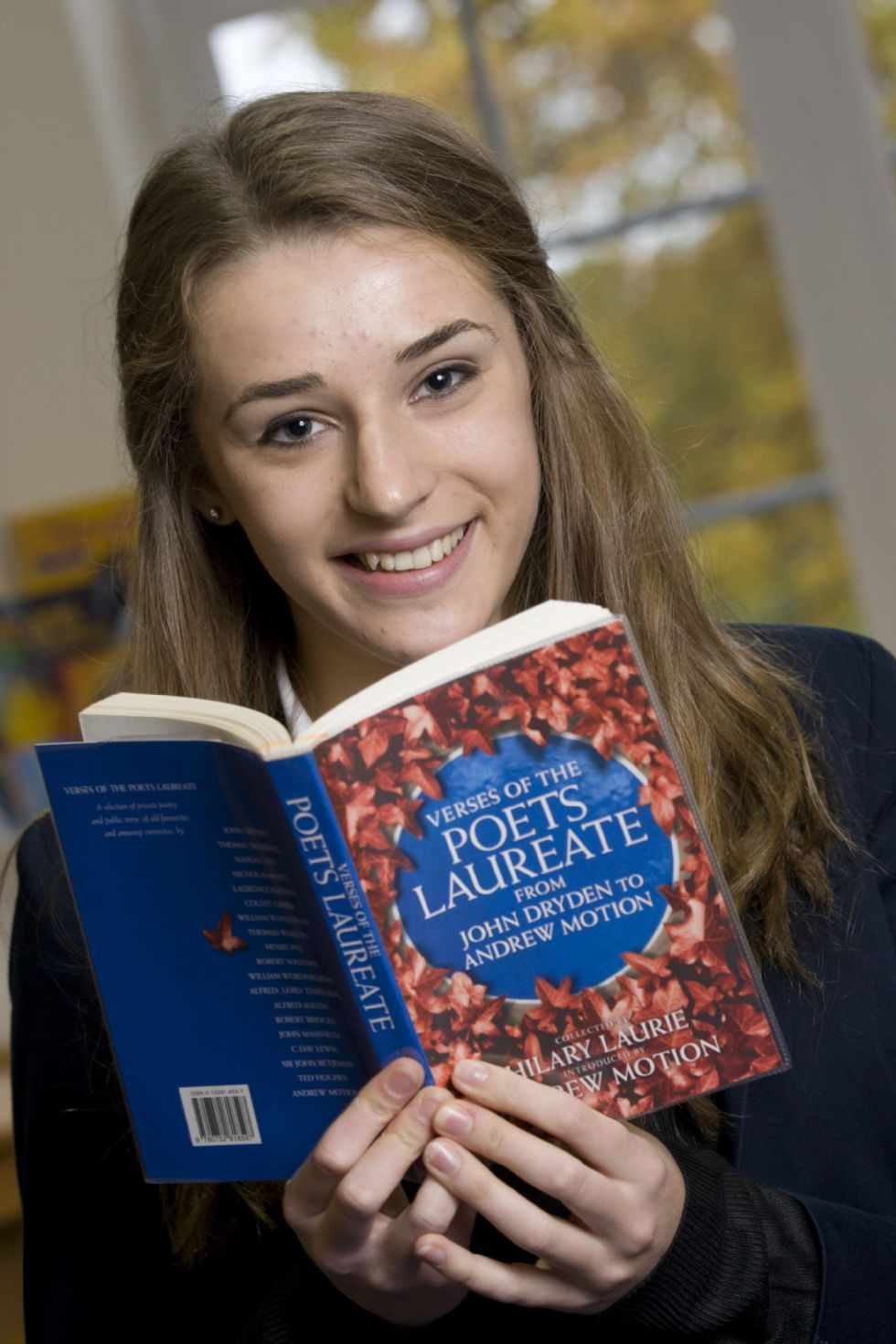 Solihull School has taken a creative new approach to commemorating School events after appointing its first Poet Laureate.
Rebecca Took was chosen in competition with other Upper Fifth and Sixth Form candidates on the strength of her poem 'Perseverantia' (Latin for Persevere).
The work was based on the motto of the 452-year old independent school whose alumni include the 18th Century poets Richard Jago and William Shenstone.
The 17-year old, who is hoping to read English at Oxford University, has already written a poem for the School's Remembrance Service, which she recited in Chapel, and is composing another work for Christmas.
Rebecca also mentored Lower School pupils who wrote poems on a theme of kindness and respect as their contribution to National Anti-Bullying Week.
She found her inspiration after attending an Arvon Foundation creative writing course in Devon where she was tutored by Caroline Bird, a leading poet who was first published as a 15-year old and also studied English at Oxford.
Rebecca has also completed an Extended Project Qualification (EPQ) in Poetry that included giving a presentation on the poets that have influenced her and compiling an anthology of her own poetry.
The appointment of a Poet Laureate was the brainchild of Helen Pike, Solihull School's Deputy Head of English, who hosts pupils on Arvon courses and was runner up in last year's competition to name a Poet Laureate for Warwickshire.
Helen said: "As countries and counties appoint Poet Laureates, I had the idea of encouraging a love of poetry across the School by holding a competition of our own. All the entries were impressive, but Rebecca's was outstanding."