GERMAN STUDENTS VISIT BERLIN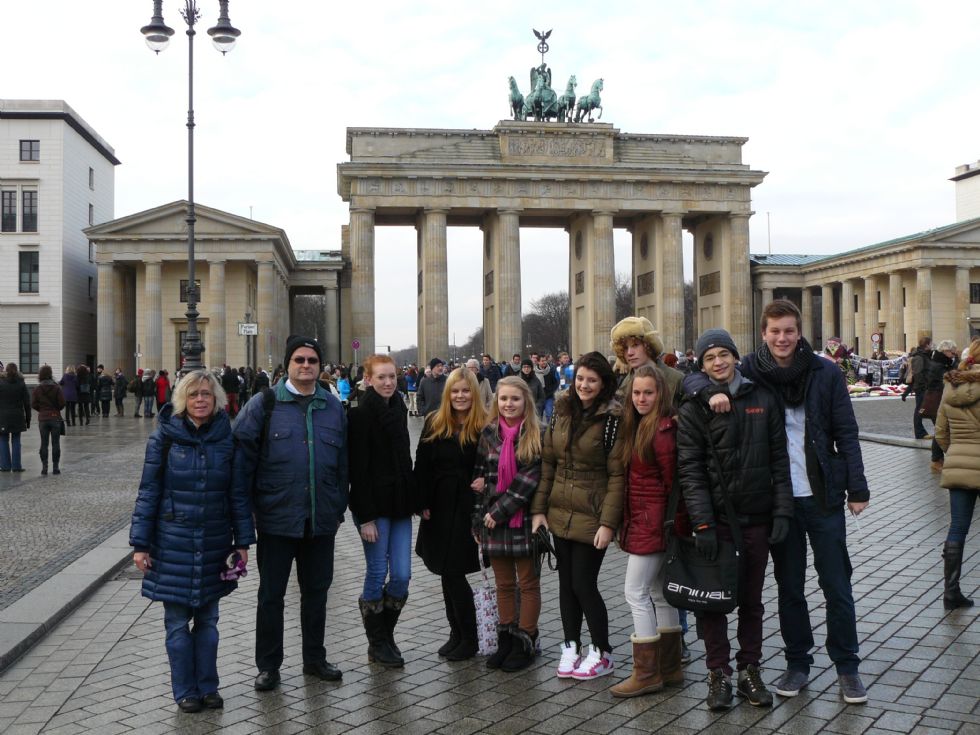 Classroom studies came vividly to life for a group of Solihull School sixth formers on a language trip to Berlin.
Eight German A-Level students who are studying the city as a course module immersed themselves in its history and culture on their four-day visit.
Supported by their teachers and local guides, they visited the city's sights and museums and even toured the Unterwelt (Underworld) – passageways and rooms that make up part of a long-forgotten bunker system.
The party also watched German live theatre including the musical 'Hinterm Horizont' about the life of rock poet Udo Lindenberg.
Teacher Jeremy Troth said: "The pupils thoroughly enjoyed the visit and learned a great deal about the history of Berlin as well as being able to improve their German."