Olympic Star Joins Coaching Team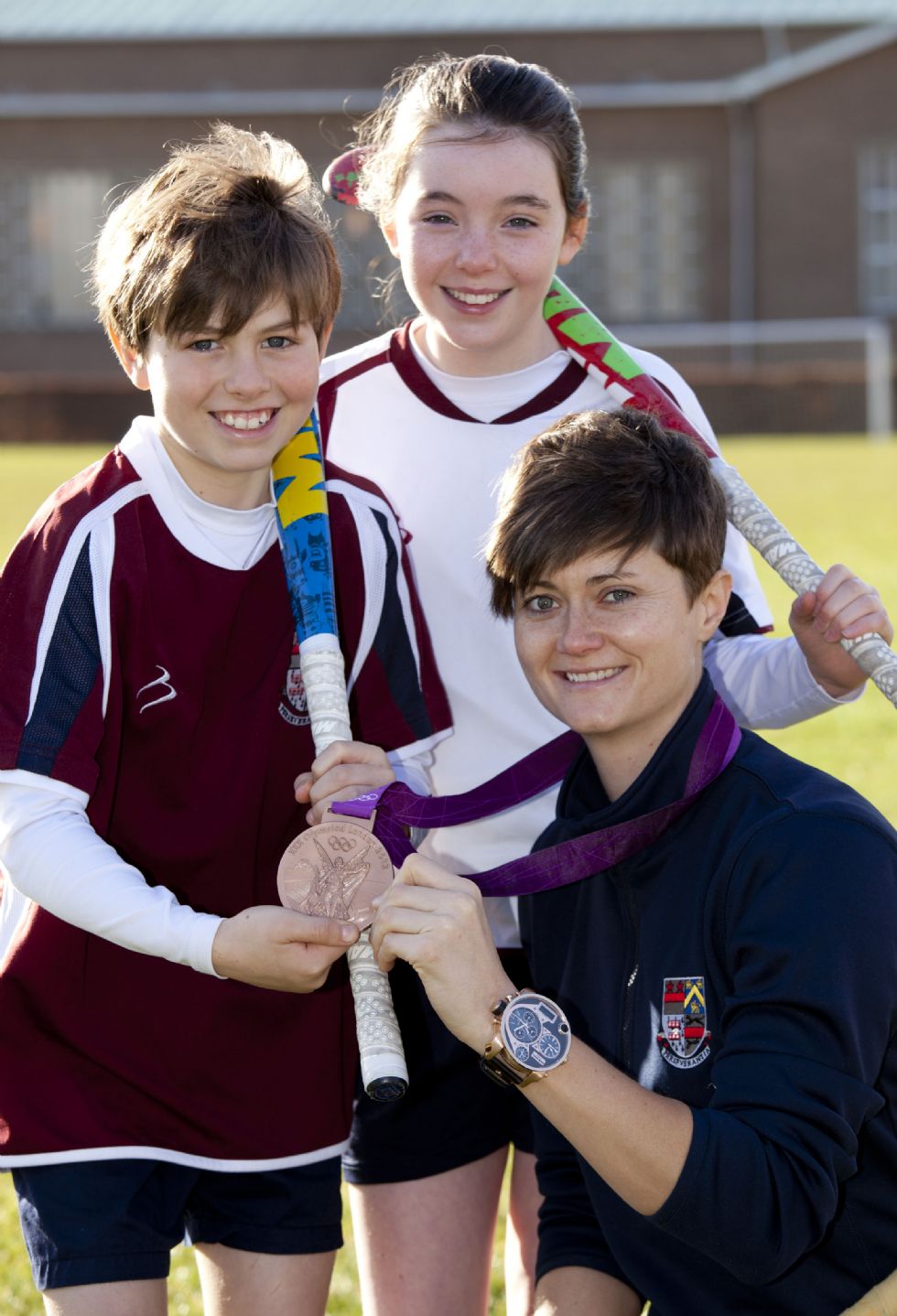 Solihull hockey star Sally Walton is to help hundreds of pupils follow in her medal-winning footsteps after joining Solihull School's coaching team.
The winner of a bronze medal at the London 2012 Olympics will be passing on her knowledge to girls from Junior School to Under-16 level throughout the hockey season at the independent co-educational school in Warwick Road.
Sally, who has been capped more than a hundred times for Great Britain and England and is an experienced coach at junior and club level, has already begun coaching for two days a week at the School, where she was guest of honour at the Parents' Association Christmas Fair last year.
The 31-year old, who teaches Sports Psychology and Nutrition part-time at Solihull College, joins a hockey coaching team led by Atlanta Olympian Chris Mayer and supported by 2011 European Cup finalist Hannah Smith.
More than 300 boys and girls represent Solihull School at hockey in 17 teams for boys and eight for girls. Many play for the county and several for the Midlands.
Sally, who plays for Bowdon Club in Cheshire, took up hockey as a seven-year old after being inspired by watching the Olympics on TV. She has also played football for Aston Villa Ladies.
Sally said: "I hope to give back something back to the sport by helping girls at Solihull Junior School and those up to Under 16 level in the Senior School to maximise their potential."
She added: "This is an exciting new challenge for me and I am already impressed by how ambitious the girls are and how willing they are to put advice into practice and match play."
David E J J Lloyd, Headmaster of Solihull School, said: "We are delighted to welcome such a knowledgeable and inspirational figure to our coaching team. Sally's appointment reinforces our commitment to supporting the sporting aspirations of our boys and girls at all levels."
Sally, who rejoins the GB squad for the first time since the London Olympics in April, is currently preparing for the 2014 Commonweath Games in Glasgow.