Charlotte Plucks Strings Of Success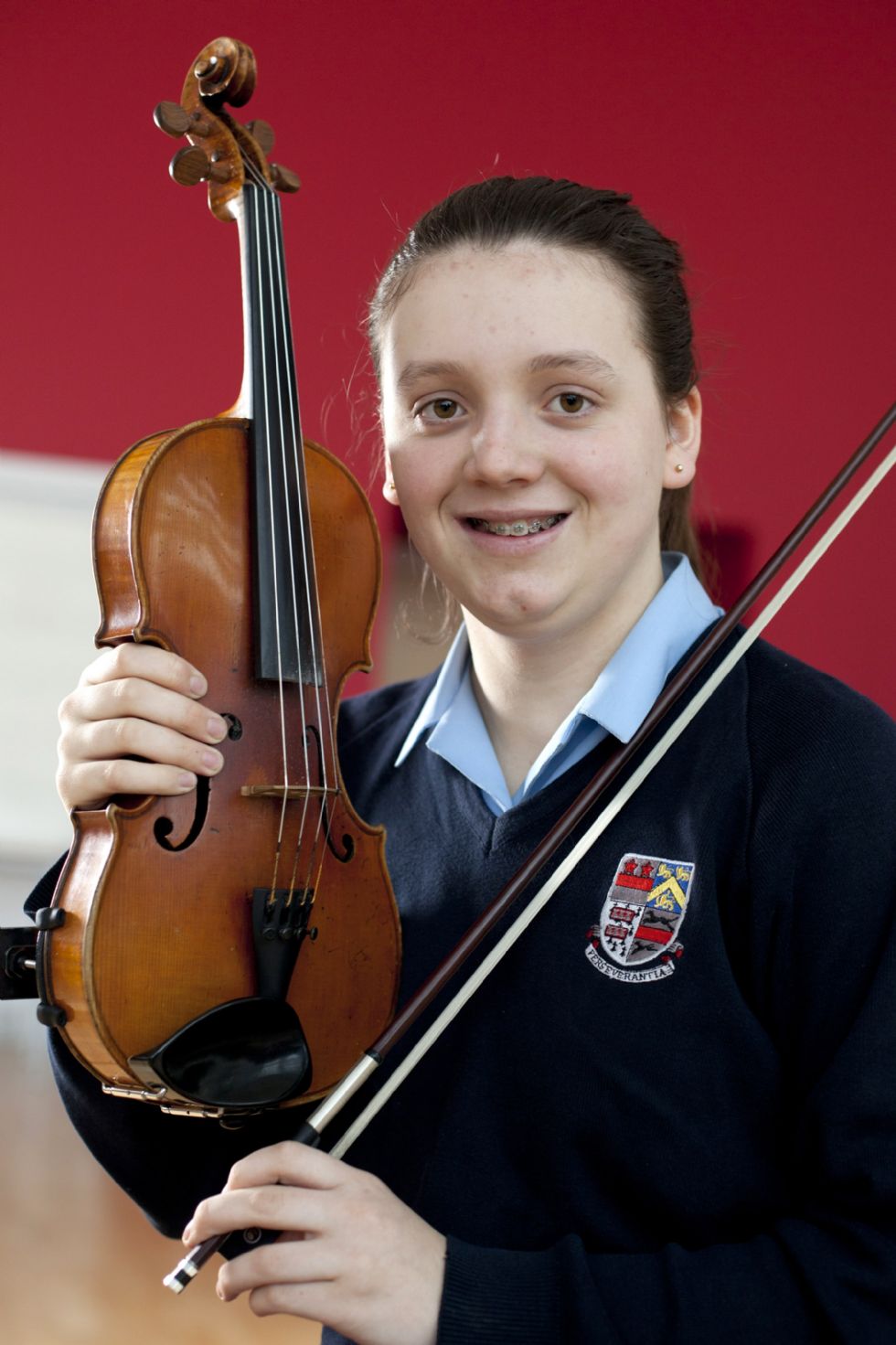 Talented Solihull School pupil Charlotte Sasse is plucking the strings of success after gaining a top music qualification with distinction at the age of only 14.
She achieved her success in her Associated Board Grade 8 violin exam, the highest level of study before musicians move up to diploma level and rarely attempted before the Sixth Form.
Charlotte, who joined the independent school for boys and girls in Warwick Road three years ago, has been playing the violin since the age of five.
She is a member of Solihull School's Symphony Orchestra, String Group, String Quartet and Violin Quartet and, outside school, performs with Vivace - the Solihull Music Service Senior String Ensemble - and the Solihull Symphony Orchestra.
Charlotte, who also plays the piano, sings with Solihull School's Chapel Choir and has started learning the viola, performed in 2012 with the National Children's Orchestra in front of the Queen during the Diamond Jubilee Lunch at Westminster Hall. She is now a member of the NCO's alumni group Encore.
A regular competitor at music festivals, Charlotte won the violin class at last year's Solihull Music Festival. She also gave the best overall strings performance and was the winner in the string quartet class at the Leamington Spa Festival.
Stephen Perrins, Director of Music at Solihull School, said: "Charlotte's musical success is outstanding. Her hard work and dedication at such a young age has paid off with a qualification that is recognised as being of A-Level standard."