Top Children's Author Delights Juniors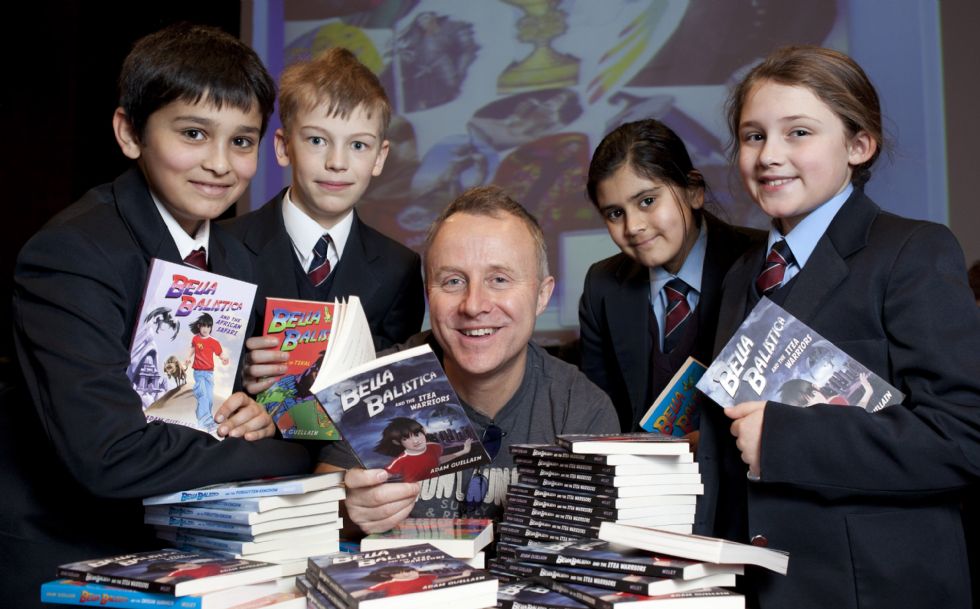 Creative boys and girls at Solihull Junior School revealed their literary skills when children's author Adam Guillain dropped by to lead a workshop.
The writer, best known for his popular Bella Balistica adventure stories, was the guest on Author Day at the independent school in Warwick Road.
More than a hundred pupils aged between nine and eleven listened to Adam's storytelling before taking part in mime, drama, music and drawing exercises to help improve their creative writing skills.
The youngsters were also shown basic plot and story structures used by authors and finished the day working collaboratively to write story openings.
Adam also took the opportunity to sign and sell copies of his latest adventure Bella Ballistica and the Itza Warriors.
Janet Humphreys, Director of Studies at Solihull Junior School, said: "Our pupils worked enthusiastically and came away inspired to write stories of their own."
She added: "Author Day reinforces our excellent in-house creating writing teaching."