Phantom Success!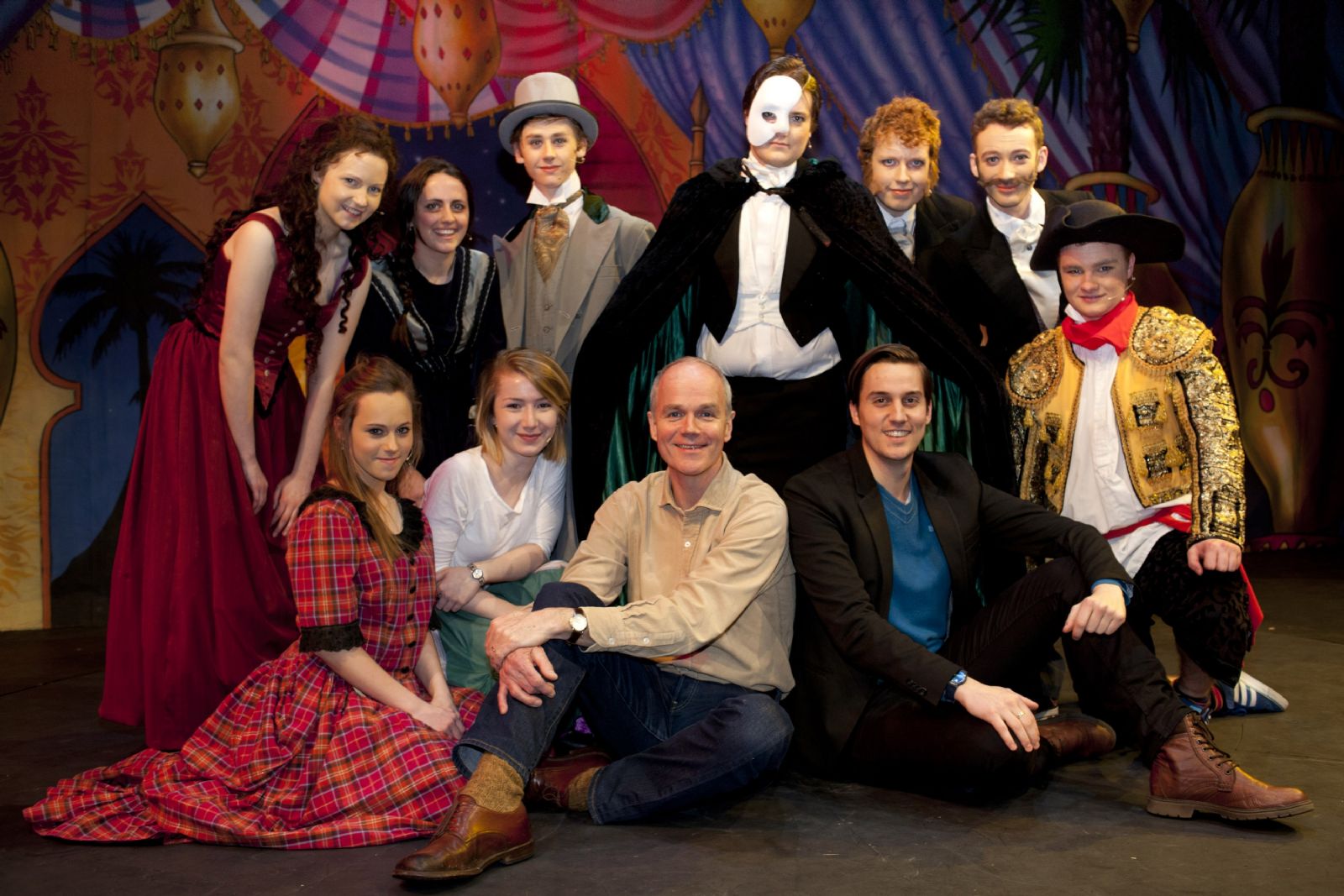 Solihull School's musical theatre lovers were so keen to make their production of 'The Phantom of the Opera' a success that they called on the professionals to add the finishing touches.
International actor and singer Simon Green, a former pupil at the independent school, and James Bisp, brother of Solihull School teacher Claire Black, took time out from starring in the current Birmingham Hippodrome production to help rehearse the cast.
More than a hundred boys and girls auditioned for the 76 roles in the biggest and most ambitious show in the school's history, which is being staged in the School's Bushell Hall on its Warwick Road campus from March 19-23.
One of the most accomplished performers and directors in musical theatre, Simon Green is currently playing Monsieur Andre in the Hippodrome show and first acted in Solihull School plays in the '60s and '70s.
James Bisp, star of the BBC TV series 'Waking the Dead', is shadowing the lead role of Raoul at the Hippodrome and playing a policeman.
Tom Wilde is starring in the Solihull School production as the Phantom who falls for the beautiful soprano Christine Daaé, played by Florentina Harris. Oscar Street is cast as Christine's childhood sweetheart Raoul, and Julie Whiting as the Prima Donna Carlotta.
As many as 25 students are working backstage and 20 front of house – with live music from the school orchestra that includes teachers and past pupils. All the sets and props have been produced in house and script demands have even been met for exploding chandeliers, fireballs and walls of fire.
Lisa Fair, Senior Teacher: Pastoral and overall Director, said: "Rehearsals began in November for the biggest and most ambitious show Solihull School has ever produced, stretching acting, singing and design skills to the limit.
"Phantom requires an incredible singing range from both male and female singers with Christine and Carlotta having to hit top notes – particularly Christine's top E – which is no mean feat for anyone let alone schoolgirls."