Charlotte's Premiere!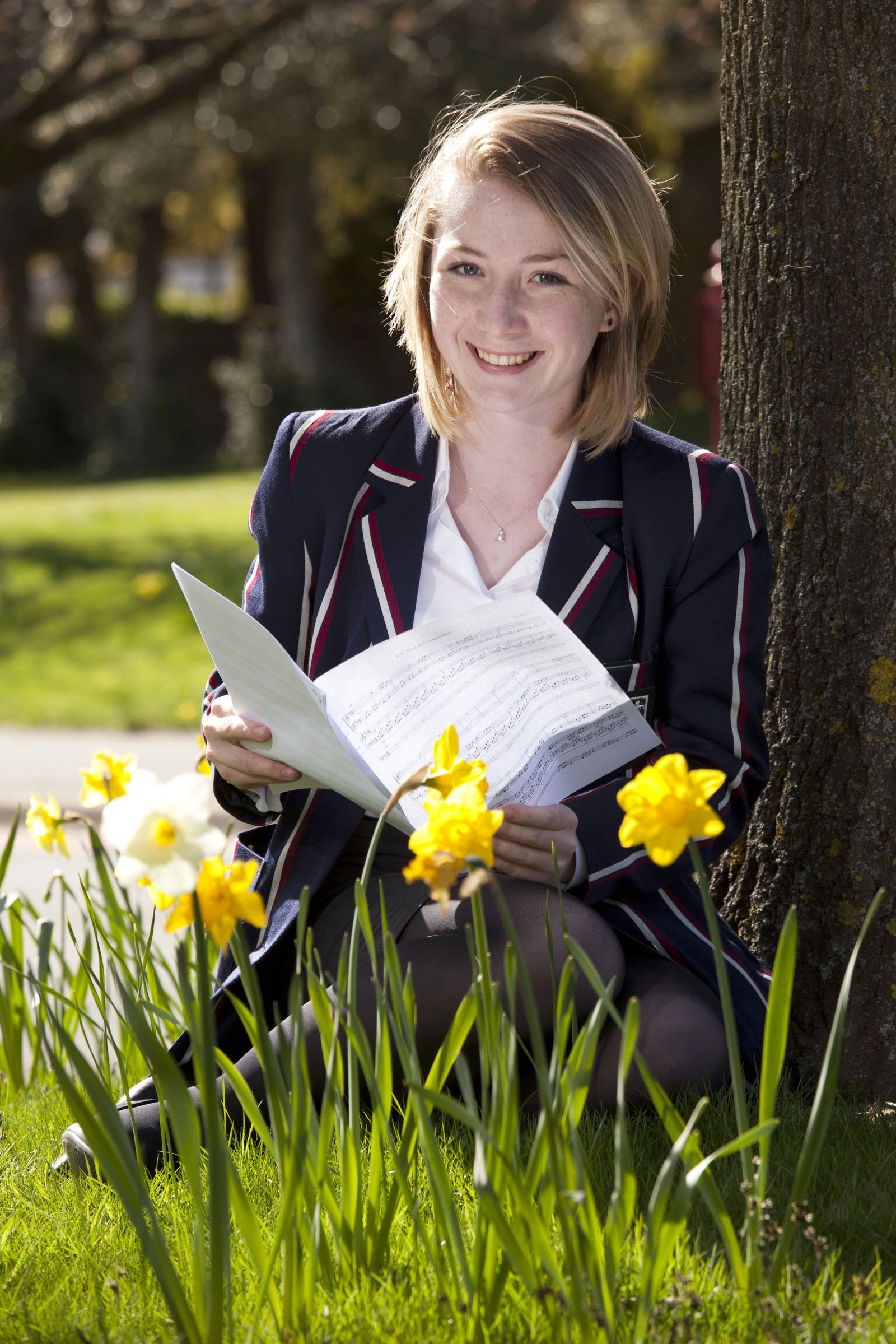 Talented musician Charlotte Beesley from Solihull School is looking forward to a 'crowning' experience this Thursday with the world premiere of her quartet.
The 16-year-old's composition for two flutes, piano and cello will be performed by her fellow pupils as part of the independent school's annual summer concert which has a royal theme.
'Remembrances', which Charlotte composed two years ago while in her first year of GCSE music studies, will be recorded on its debut in the School's Bushell Hall.
The concert itself will help celebrate the 60th anniversary of the Queen's Coronation with performances of Parry's Coronation anthem 'I Was Glad' by Solihull School's Chapel Choir and Handel's 'The King Shall Rejoice' by the Senior Choir.
The Solihull School Symphony Orchestra will also be performing Walton's 'Crown Imperial' and Elgar's 'Pomp and Circumstance March No 1'.
Charlotte, who has achieved the Associated Board Grade 7 with distinction in piano, is a versatile performer. Four years ago she passed her Grade 8 exam in saxophone and is aiming for her diploma in the instrument this term.
A member of Solihull School's senior saxophone group 'Saxophony', she also plays in the Senior Saxophone Quartet and the Senior Wind Band, performs with the School's Jazz Singers and Big Band and even directs Solihull School's Junior Saxophone Ensemble 'Saxbeats'.
She also loves musical theatre, in which she has a Grade 6 with distinction, and is an accomplished dancer having played Meg Giry in the School's acclaimed production of 'The Phantom of the Opera'.
Stephen Perrins, Solihull School's Director of Music, said: "Charlotte is extremely talented and works tremendously hard in all her activities. Parents, friends and fellow pupils can look forward to hearing her piece as part of what promises to be an outstanding sell-out summer concert."