Former Girls' Reunion.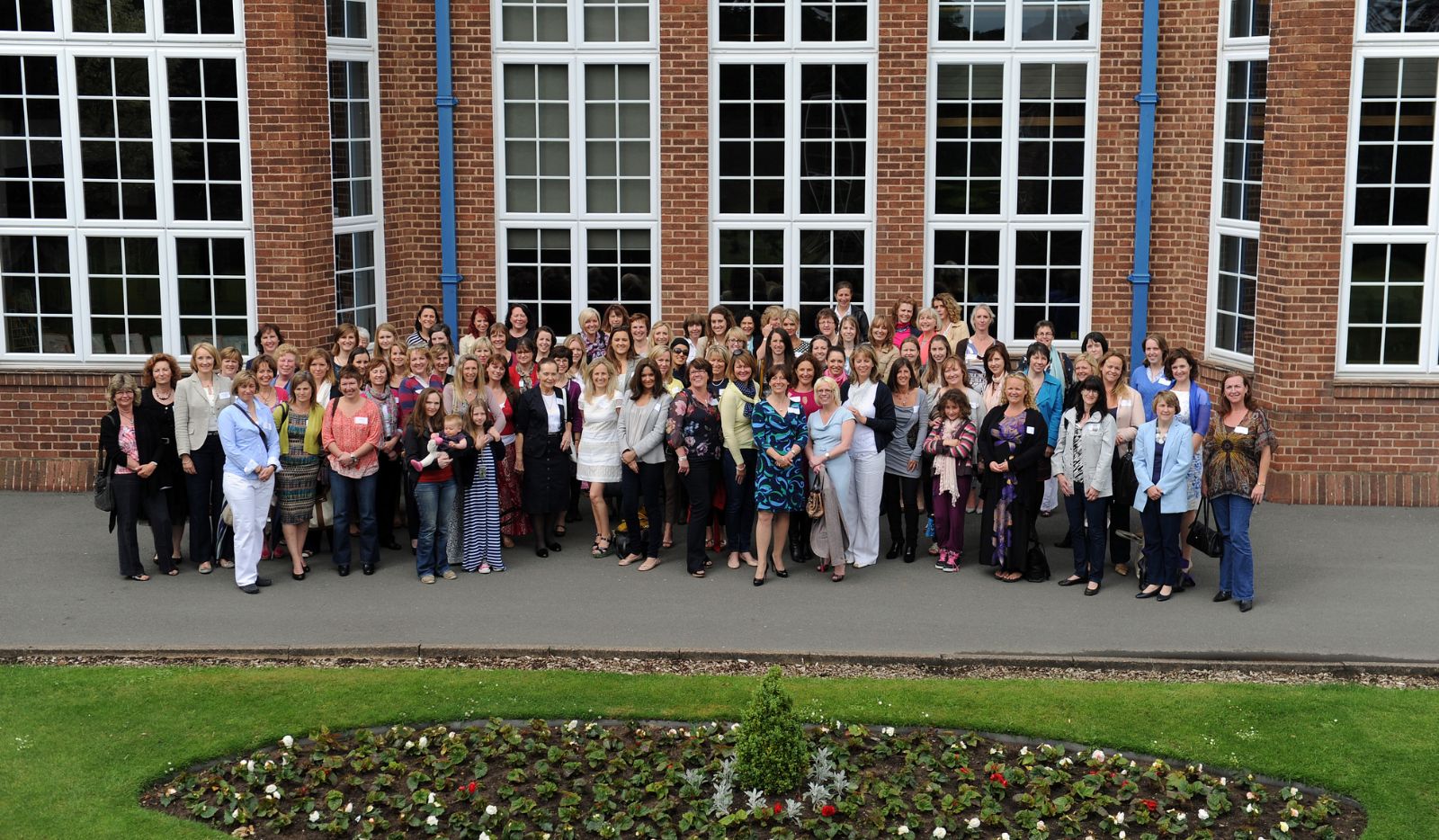 Former female pupils living as far away as Australia, Canada and the USA were reunited at a gala event to celebrate 40 years of co-education at Solihull School.
Members of the School's Senior Management Team, the Old Silhillians' Association Committee, former teachers and current Sixth Form girls welcomed around 100 Old Girls to the reunion at the independent school's Warwick Road campus.
The fun-filled day included tours of the School's magnificent modern arts, teaching and sports facilities as well as the new Denis Tomlin Archive Room.
Guests also enjoyed a strawberry tea in the specially decked out School refectory, where they were able to exchange memories and listen to performances by Solihull Junior School's Girls' Choir and the Senior School's female flute and violin quartets.
Welcoming addresses by Headmaster David E J J Lloyd, Director of Development and Alumni Relations Alison Bond, and Sixth Form pupil Florentine Harris were followed by speeches from reunion organiser Julia Skan and Ginty Burns (née Macmillan), one of the first intake of girls in 1973 and now resident in Canada. Su Wallis (née Leake) was announced as the winner of a bottle of Champagne in a prize draw.
Earlier a Former Pupils XI took on the might of Old Silhillians' Hockey Club at the Old Silhillians' Club and achieved a highly creditable 2-2 draw.
The celebrations continued into the evening at the Old Sillhillians' Clubhouse where former girls and boys enjoyed a gourmet buffet and entertainment from Solihull School's jazz band Saxophony and rock and roll band Freehold.
Julia Skan said: "The event was a tremendous success and everyone enjoyed the opportunity to meet up with old friends, reminisce and strengthen their links with each other and the School. The welcome and hospitality that we received was fantastic."
She added: "I hope this will lead to even more girls attending events arranged for former pupils."
More than 1,350 girls have been educated at the independent school which accepts boys and girls aged from 7-18.