Chilean Students Enhance Spanish Studies!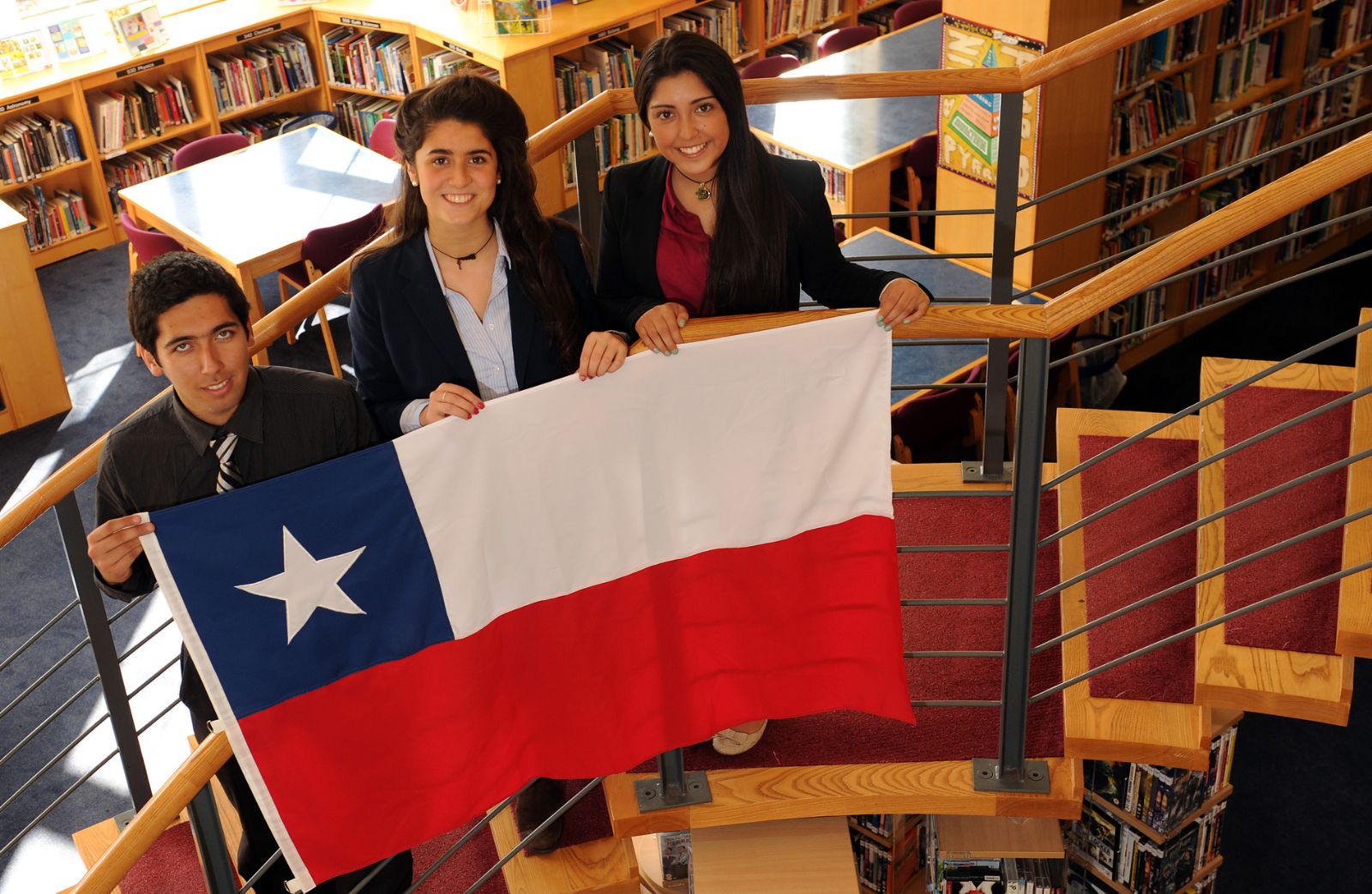 Spanish language learning at Solihull School is thriving thanks to the expansion of an exchange programme with schools in Chile.
The independent school in Warwick Road has welcomed three 18-year-old Gap Year students from the country as full-time teaching assistants.
Ani Eguiguren, Pablo Hernandez and Coni Rubio have been busy helping boys and girls studying for their GCSE and A-Level Spanish and Geography exams for a full five days a week throughout their four-month placement.
They have been leading debates in Spanish to improve conversational skills and helping individuals with their grammar while improving their own knowledge of English. They have also been assisting in Geography lessons on Latin America.
Links with Chile have continued to strengthen since Vanesa Rios, the first of 13 Gap Year students, came to Solihull School to assist one day a week in 2007.
Ani, who went to Colegio Santisima Trinidad in Concepcion, is planning to read Business and Economics at university. As well as improving her English, she is learning French alongside boys and girls at Solihull Junior School.
Pablo and Coni, who were classmates at The Wessex School in the same city, first visited Solihull with a Wessex party three years ago. Pablo will be returning to Chile to read Business Administration and Coni to study Dentistry.
They were there to welcome a party of 34 students and three teachers from their old school last week on its eighth annual visit to Solihull School.
The 16-year-olds, who stayed with local families, brushed up on their English, took part in "international" sports matches against Solihull School teams and led a Chilean-style assembly, as well as helped in Spanish lessons.
All three Gap Year students have been fully involved in the life of the School, with Pablo on the rugby field and Coni and Ani playing hockey, netball and rounders. They all joined a Solihull Junior School visit to Hardelot in France.
Coni Rubio said: "We are all enjoying assisting the teachers at Solihull School and helping the students to improve their Spanish pronunciation and grammar.
"We are giving pupils the confidence to speak in Spanish by having normal conversations with them both in groups and individually."
Coni added: "We all love the superb teaching and sporting facilities at Solihull School and the people are so nice. I am sure we will all remain friends."
Terrence Martin, Headmaster of the Wessex School, said: "Our visit to Solihull School is always a highlight of our annual tour. It gives our pupils the opportunity to open their minds and appreciate the differences and similarities in culture between the two schools.
"Our Gap Year students have been putting Spanish into its context for Solihull pupils by those who use it as their first language, and showing the differences between the Spanish spoken in Spain and how it is spoken in Latin America.
"We have also had the pleasure of welcoming three groups from Solihull who have been helping our own pupils to improve their English skills. Pupils from both schools have also benefited from being put up by local families."
Julie Brown, a Geography Teacher who launched the cross-cultural programme, said: "Ani, Pablo and Coni are making a wonderful contribution to the Spanish Department in particular, who are extremely grateful for their support. I am delighted that our exchange programme continues to thrive."
Solihull School's Spanish Department also has a successful exchange programme with Colegio Oleza at Orihuela in Spain. Students also stage a Spanish-language play each year with the help of the Onatti Theatre Company.