Outstanding GCSE Results!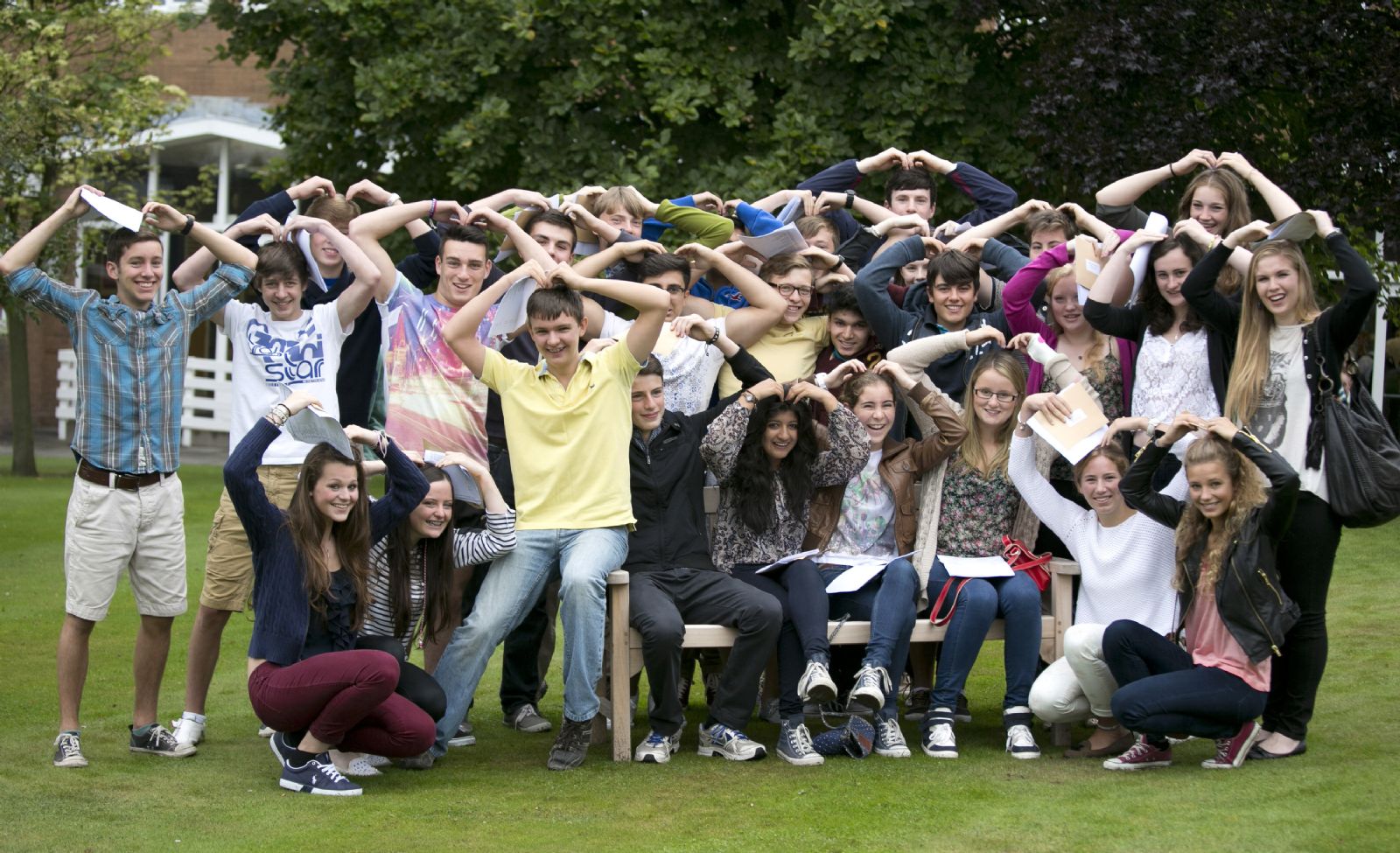 Boys and girls from Solihull School celebrated 'Mobot'-style after achieving record-breaking GCSE results.
More than three-quarters of grades at the independent school were at A* or A grade, with ten pupils clinching 10 or more A*s and 23 gaining eight A*s.
A total of 38 pupils gained ten or more A* or A grades, contributing to a record 77 per cent pass rate for the School at the top two grades.
Solihull School also achieved an overall pass rate of 100 per cent with 99 per cent of all grades at A* to C.
Pupils were so thrilled by their success that they couldn't resist joining in the celebration craze started by double Olympic Gold Medal and World Championship winning runner Mo Farah.
David E J J Lloyd, Solihull School Headmaster, said: "These sensational record-breaking results strengthen our standing as one of the highest-achieving schools in the Midlands. To have three quarters of our GCSE exam entries gain the top two grades is a monumental achievement that rewards the sheer hard work and commitment of our pupils and staff."