Charlotte wins Saxophone Award!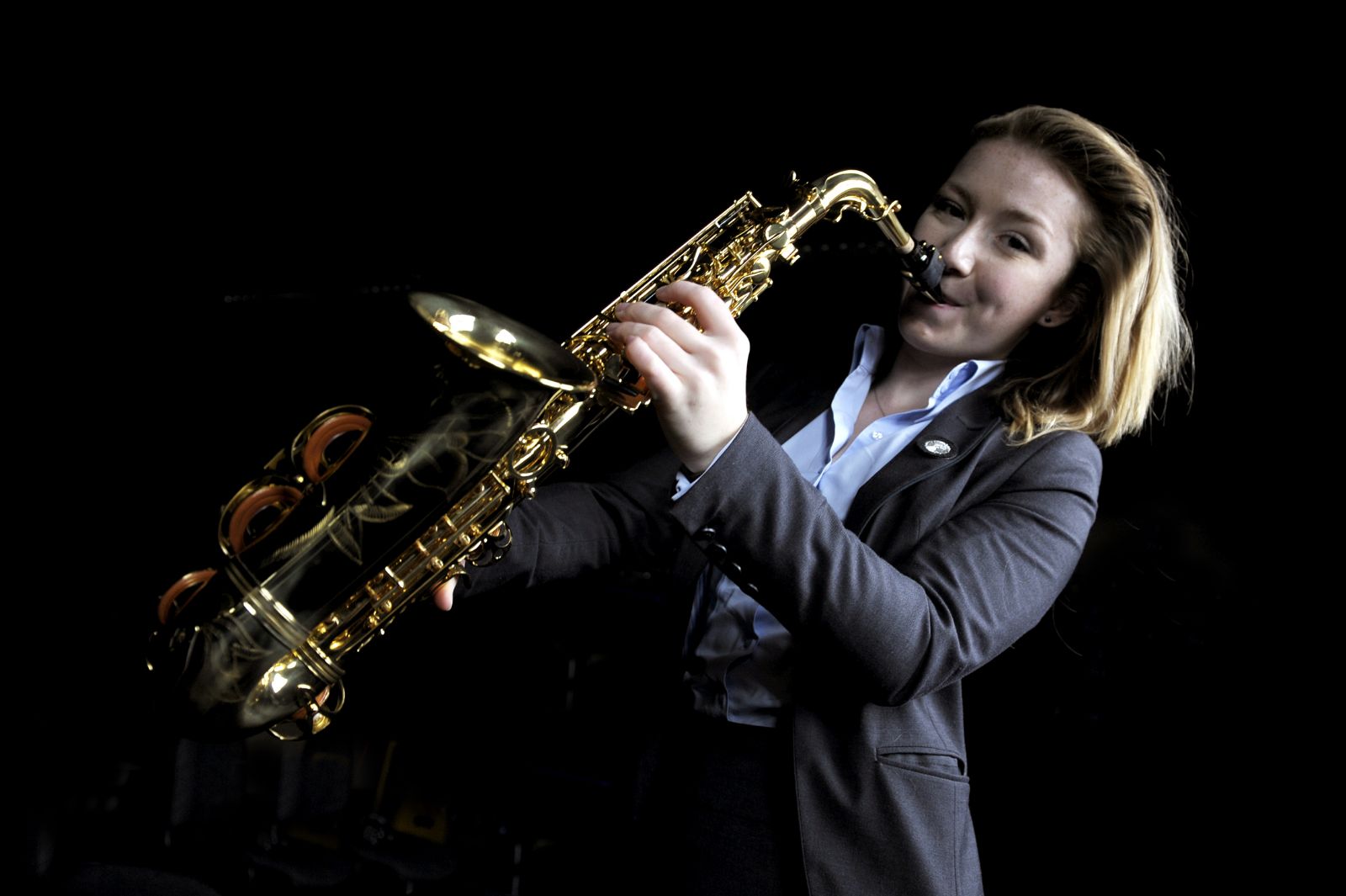 Talented Solihull School girl Charlotte Beesley has won a university level music qualification.
The 17-year old Deputy Head of School has been awarded an ATCL by Trinity College London, the equivalent to the first year of a degree, for her saxophone playing.
Having passed her Grade 8 exam in alto saxophone when she was only 15, Charlotte is the first girl at the independent co-educational school in Warwick Road to gain a music diploma while still at school.
She has also been invited to perform in London with the renowned jazz singer and pianist Jeremy Sassoon after accompanying him at a recent charity concert at Solihull School.
Charlotte is a member of the School's senior saxophone group 'Saxophony' and its Saxophone Quartet which gained a grade A with distinction in its first-ever ABRSM Ensemble Exam this year.
The Quartet also won the Open Instrumental Ensemble Class with distinction at the 2012 Lichfield Music Festival and joined 'Britain's Got Talent' star Julian Smith in concert in Solihull this year.
In addition Charlotte plays in Solihull School's Senior Wind Band, performs with the School's Jazz Singers and Big Band, and even directs the Junior Saxophone Ensemble 'Saxbeats'.
Her diploma follows the honour of having her composition for two flutes, piano and cello, 'Remembrances', premiered at this year's summer concert. She is now aiming for Grade 8 in piano.
Charlotte also has a Grade 8 with distinction in musical theatre and is an accomplished dancer, having played Meg Giry in the School's acclaimed 2013 production of 'The Phantom of the Opera'.
Christa Greswold, Director of the Saxophone Group and Charlotte's music teacher, said: "I am delighted for Charlotte as her standard of performance is equivalent to the performance component of the first year in a full-time undergraduate course at a conservatoire and she is the first girl in the School to achieve such an accolade."
Charlotte will be performing with Saxophony at the John Lewis store in Solihull town centre on November 23 between 2 and 3pm and at Solihull School's St Cecilia Concert on November 28 at 7pm.