New £4.5 M Sixth Form Centre.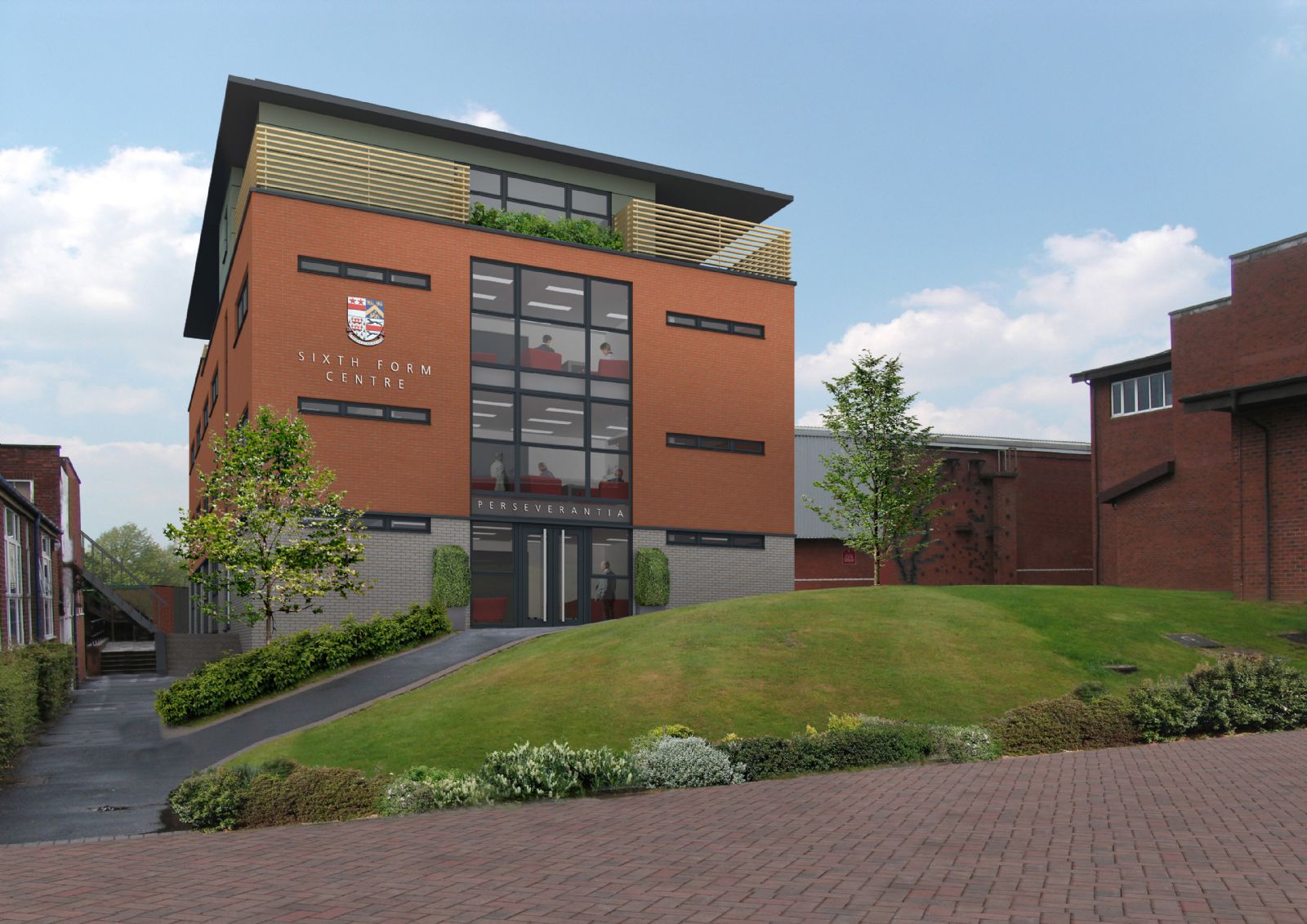 Solihull School is to reinforce its standing as one of the Midlands' leading independent schools with a new £4.5m state-of-the-art Sixth Form Centre.
Planning permission has been granted for the stunning three-floor facility to be built at the heart of the School in Warwick Road, which educates boys and girls aged from 7 to 18 years.
Construction work will begin in July 2014 on the building, which will transform teaching and learning for Sixth Form pupils at the 453-year-old school when it opens in September 2015.
The superb facilities will include state-of-the-art teaching rooms and private study areas incorporating the latest multimedia technology.
The top floor will provide multi-purpose open-plan space for teaching, examinations and social events and an external terrace garden with panoramic views for the use of pupils and teachers alike.
Designed by Birmingham-based architects Malcolm Payne Group Ltd, the sustainable building will include high levels of natural light and ventilation, as well as low energy lighting and an energy efficient heating system to minimise its impact on the environment.
The new Sixth Form Centre will be constructed on vacant land previously occupied by the Old Gymnasium and surrounded by the Bushell Hall, Mathematics and Science departments and the Sports Hall.
David E J J Lloyd, Headmaster of Solihull School, said: "Our new Sixth Form Centre will deliver a state-of-the-art teaching and learning environment that will enable our Sixth Form pupils to fulfill their academic potential and prepare for university and beyond."
Solihull School, which was founded in 1560 and has occupied its current site since 1882, has invested in a range of state-of-the-art facilities over the past ten years including the David Turnbull Music School, the George Hill Building containing new classrooms and the Alan Lee Pavilion.
This year the School achieved a 100% A-Level pass rate for the eighth year running with an impressive 84% of passes graded at A* to B. Fifty-two pupils gained at least three A* or A grades with three achieving five passes at the top grades. Eleven achieved Oxbridge success and 88% of pupils won places at their chosen universities.