Olivia To Premiere Quintet At St Cecilia Concert.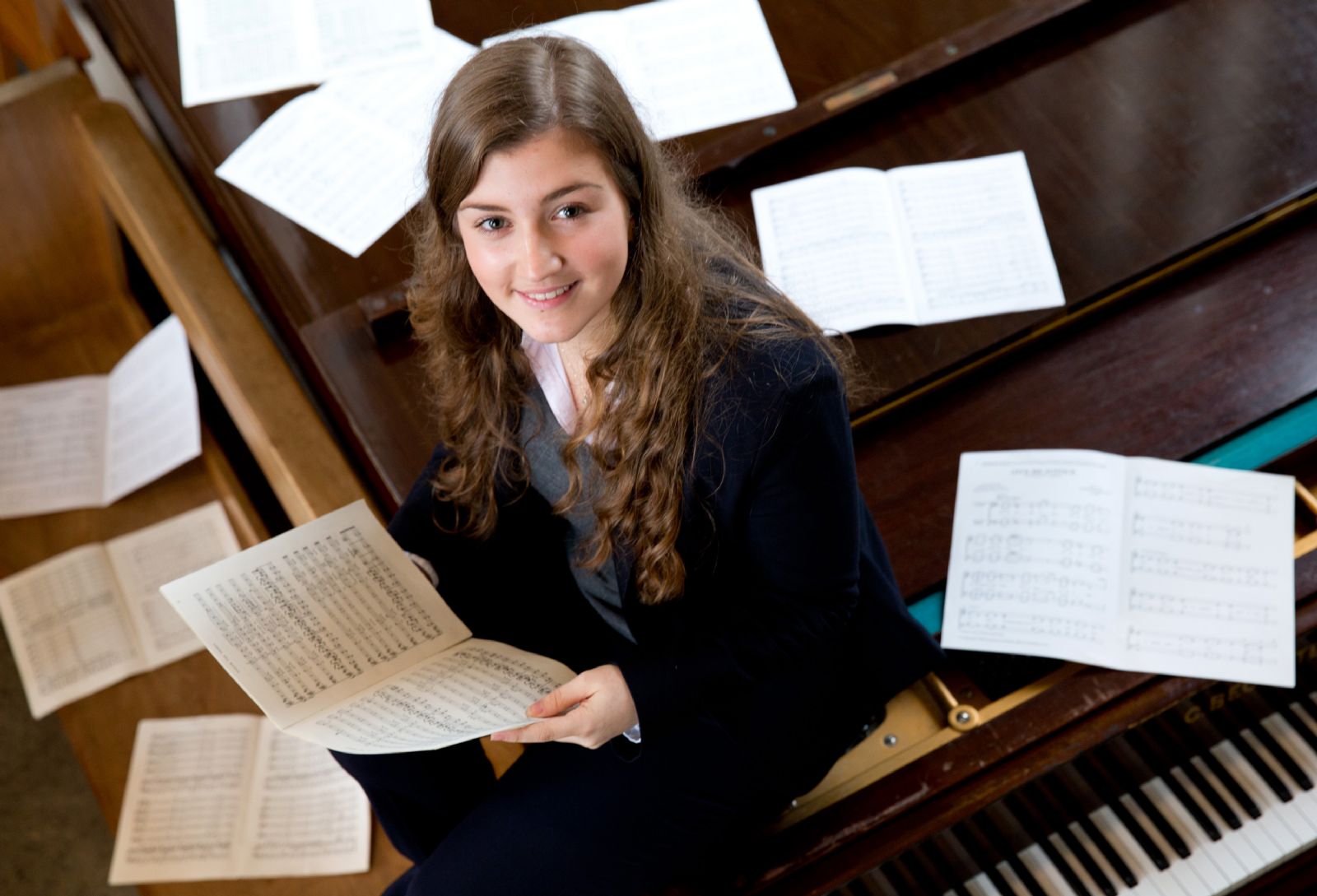 Talented musician Olivia Harris from Solihull School is taking her compositional skills into the concert hall next week with the world premiere of her quintet.
The 17-year-old's work for flute, clarinet, violin, cello and piano will be performed by her fellow pupils as part of the independent school's St Cecilia Concert on Thursday, November 28.
'Chant de la Rivière' (translated as 'River Song'), which Olivia composed last year for her GCSE Music exam, will be recorded on its debut in Solihull School's Bushell Hall.
With a Grade 7 in singing and Grade 5 in piano, Olivia is a member of the National Chamber Choir of Great Britain. She also sings with Solihull School's Chamber Choir, Senior Choir and Jazz Singers.
Solihull School's St Cecilia Concert will feature a complete performance by its Chamber Choir of Benjamin Britten's 'A Ceremony of Carols' in celebration of the centenary of the composer's birth.
Michael Short's 'Serenade for String Orchestra' will also be performed by the School's String Ensemble and there will be music by Beethoven, Mozart, Haydn, Telemann and Richard Rodgers.
Solo performances will be given by Sixth Former Abi Smith on flute and by younger pupils Max Dormon on piano and Charlotte Sasse on violin.
Stephen Perrins, Director of Music, said: "Olivia is one of a number of extremely talented musicians at Solihull School and thoroughly deserves having her work premiered at our St Cecilia Concert. Parents, friends and fellow pupils can look forward to hearing her composition in a programme that offers a tribute to Benjamin Britten and a wide range of music from many different performers."