Porridge!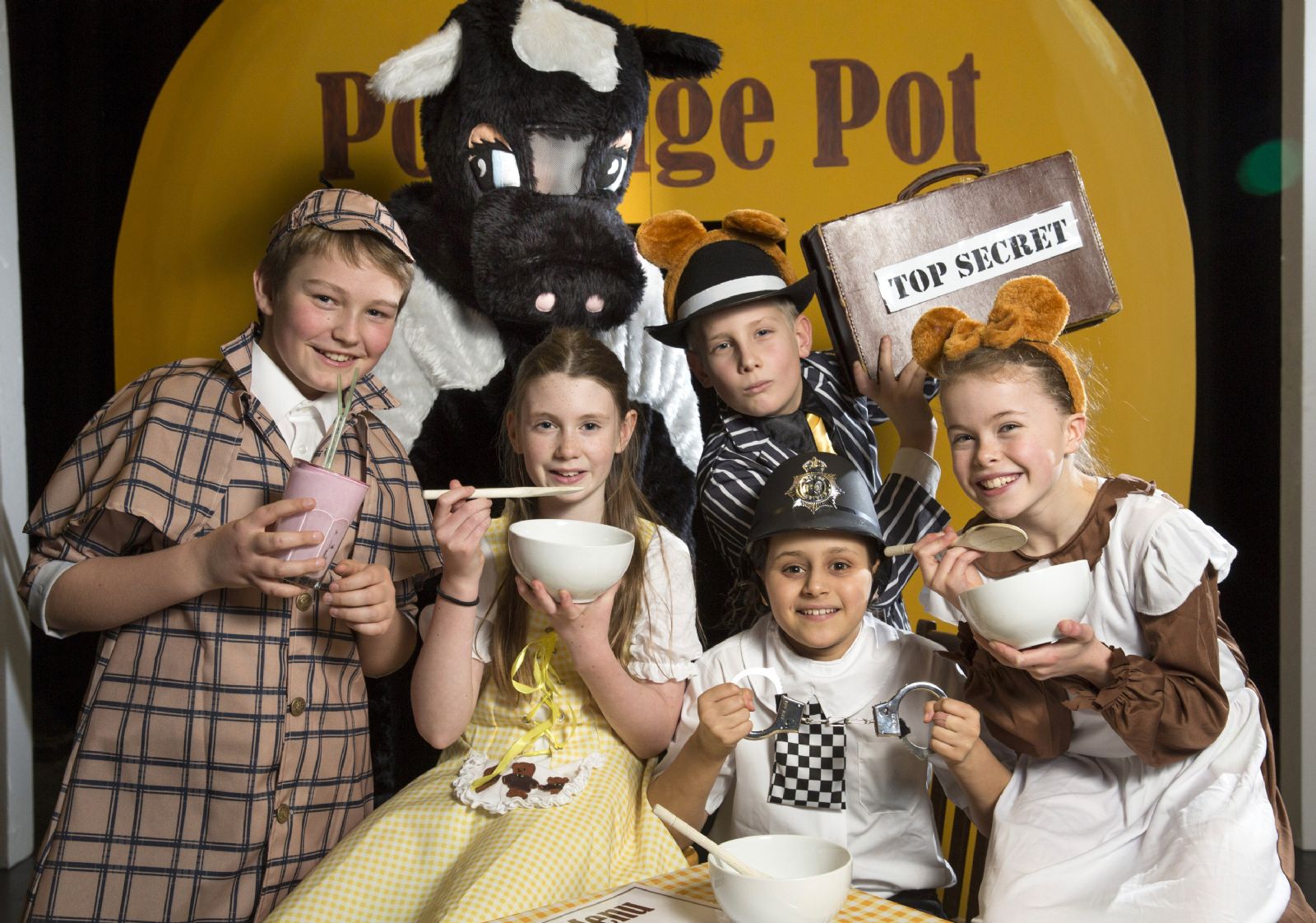 Boys and girls at Solihull Junior School served up a bumper helping of musical comedy to packed audiences in their annual theatre production.
All 56 pupils in Year 6 at the independent school in Warwick Road brought a tale of fairytale folk vividly to life in 'Porridge' by Craig Hawes.
The 10-11 year olds had rehearsed their singing, and the twists, turns and appearances that ensue when a crime wave hits Happy Valley, since September.
Jack Rootkin-Gray played Jack Spratt, the private detective called in to solve the caseload of mysteries in the musical, which played for two nights to pupils, parents, teachers and friends in Solihull School's Bushell Hall.
He was joined by Papa Bear (Patrick Gransbury), Chief Inspector Drain (Hanaan Welch), Junior Bear (Ella Furber), Goldie Lox (Courtney Holland) and other fun characters including barmy billy goats, loopy lumberjacks, and a runaway cow.
Lydia Lynch, who co-directed the production with fellow teacher Suzannah Compton, said: "The children excelled themselves with wonderful individual and collective performances, and we are so proud of them.
"The show had something for everyone: non-stop humour and drama, with superb acting and singing, which will be remembered for a long time to come."