Ballet Success!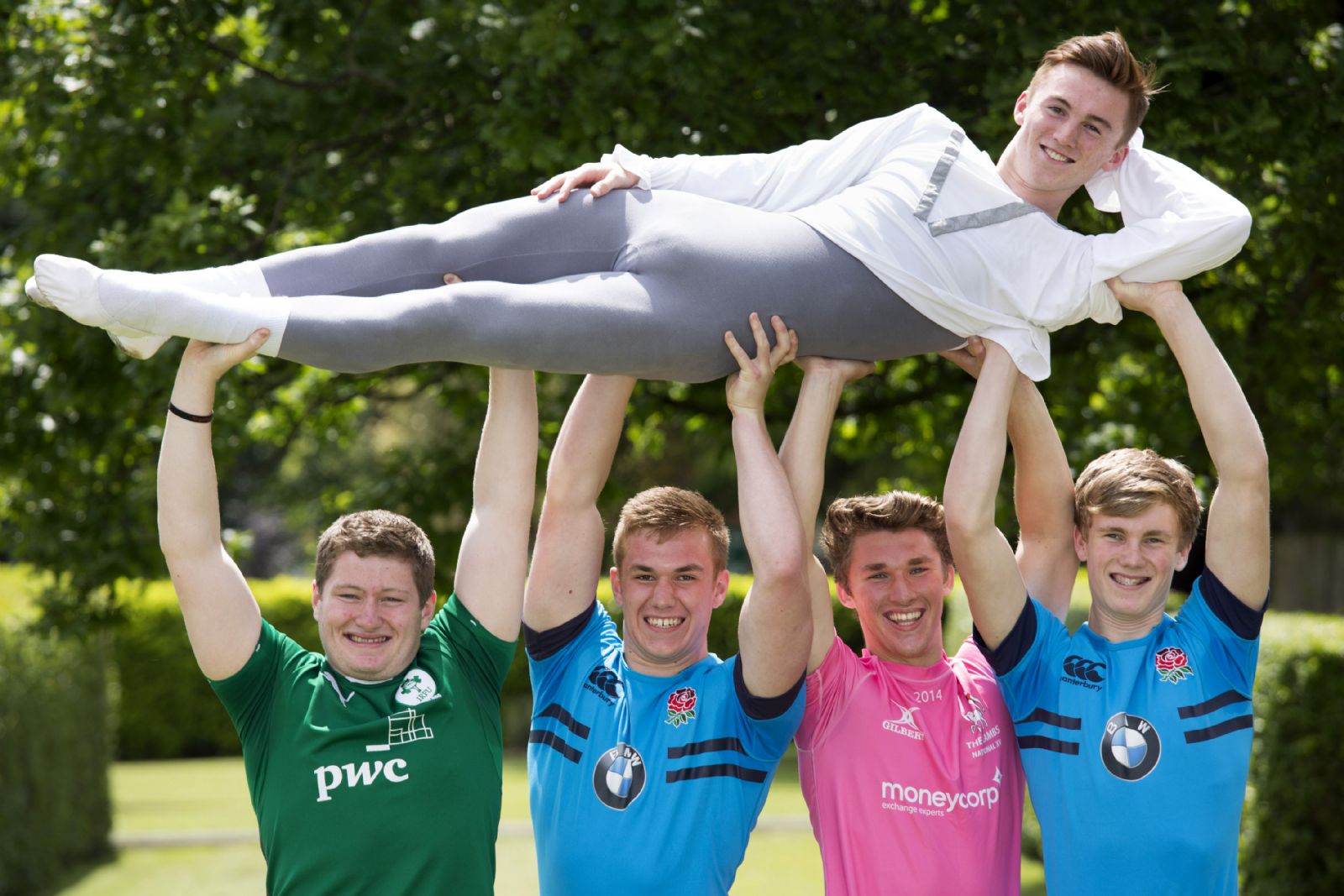 Talented dance student Mathew Prichard is poised for one of Europe's biggest ballet prizes - after being inspired by the success of his rugby playing school friends.
The Solihull School pupil will be representing Britain in the final of the prestigious Genée Dance Challenge in Antwerp, Belgium where he will be judged by Darcey Bussell CBE, President of the Royal Academy of Dance, on Sunday, September 14.
An Upper Sixth former at the independent coeducational school in Warwick Road, Mathew will be up against the best RAD-trained students from Belgium, Luxembourg and the Netherlands in the Under-19 age category.
The 18-year old beat off the challenge of Britain's top students to win the UK heat with a challenging solo choreographed for him by Juliana Moraes, one of his teachers at the Siobhan Collins-McCarthy Dance Academy in Harborne, Birmingham.
Mathew, who started ballet at two and half initially to help build up his strength for gymnastics, joined Solihull School ten years ago. He has represented the School in hockey, cross country and rugby, but had to give up the latter because of injury and for the sake of pursuing a career as a professional dancer.
His rugby playing friends at Solihull have been inspiring him with their own international success over the past season, with Jonny Allen playing for the Under 18 English Lambs (Independent Schools Barbarians) against Zimbabwe, and Kieran Joyce for the Ireland Under18 Clubs side against France and Italy.
Other friends at his school who have recently played for their country at Under 16 level include Charlie Morgan, who played for England Lions against England Roses.
Mathew will be close to the home of rugby - the sport he loves most - when he takes up the highly coveted degree course place he has been awarded at the Rambert School of Ballet and Contemporary Dance in Twickenham this September. He is currently taking his A Level exams in Photography, PE and Business Studies.
In between his school studies, Mathew recently danced the lead role of Dickon in all three performances of a production of the ballet, The Secret Garden, based on the Frances Hodgson Burnett novel, at Birmingham University's Elgar Concert Hall.
Last year Mathew jointly choreographed the ballet sequences and co-directed the dancers in Solihull's acclaimed production of The Phantom of the Opera.
His mother, Rhian Prichard, said: "We are thrilled with Mathew's success and can't wait until the Genée final which will provide a terrific showcase for his talents.
"We are also delighted that he has won a place at his first choice of dance school where he is looking forward to studying not just his first love of classical ballet but also contemporary dance."
Rhian added: "We are very grateful to Solihull School for helping Mathew to achieve his dream and especially for allowing him the time off school to attend auditions and rehearsals – and to his school friends who have been inspiring him with their own international sporting success.
"Mathew has enjoyed the opportunity to explore and pursue all his sporting and creative interests throughout his ten years at Solihull."