Campus & Facilities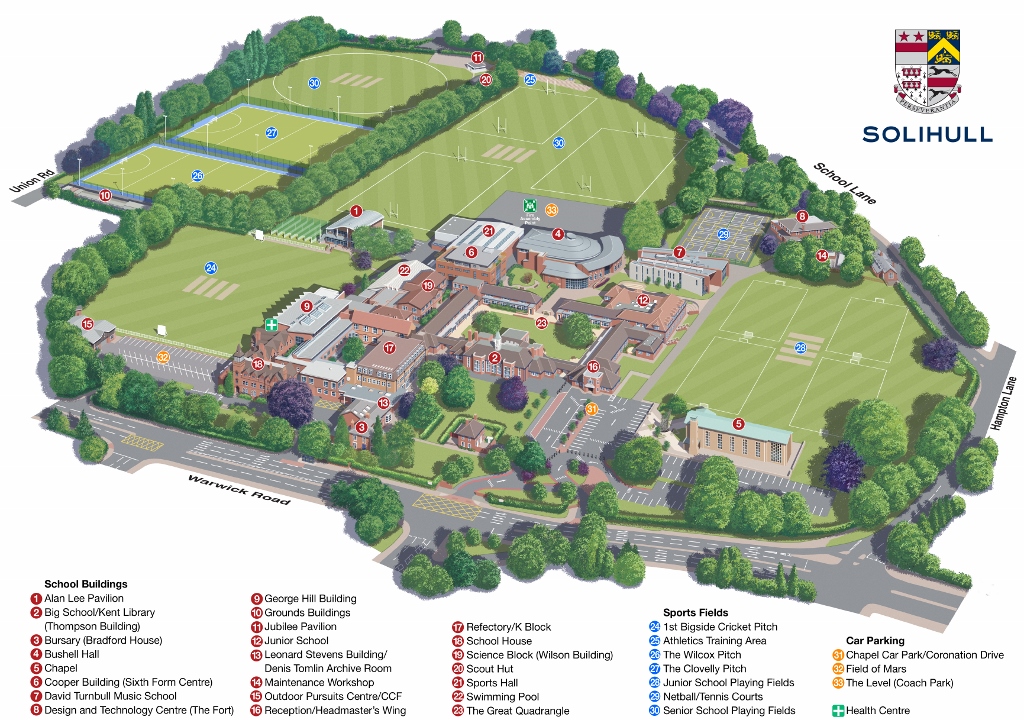 The school moved to its present 50-acre site in 1882, with School House, the original school building, providing accommodation for 80 day-boys and 20 boarders.
Major improvements occurred in the 1980s and 1990s, with improved facilities for Science, Design and Technology, Modern Languages and the Junior School. The Bushell Hall was completed in 2001 and the existing hall converted into the Kent Library. A new pavilion, The Alan Lee Pavilion, was completed in 2003 to supplement the improved PE facilities and a new outdoor activities centre replaced the CCF hut in July 2004. In 2005 a new teaching area, the George Hill, was completed, providing 16 new classrooms and additional social and study space. The Junior School was extended and refurbished in September 2005. In 2009, a new Music School, the David Turnbull Music School, was completed. In 2015 the school also saw the addition of the Cooper Building, the new Sixth Form centre, and in 2017 we welcomed the Coton Rugby Pitch and the Clovelly Hockey Pitch.
The Cooper Building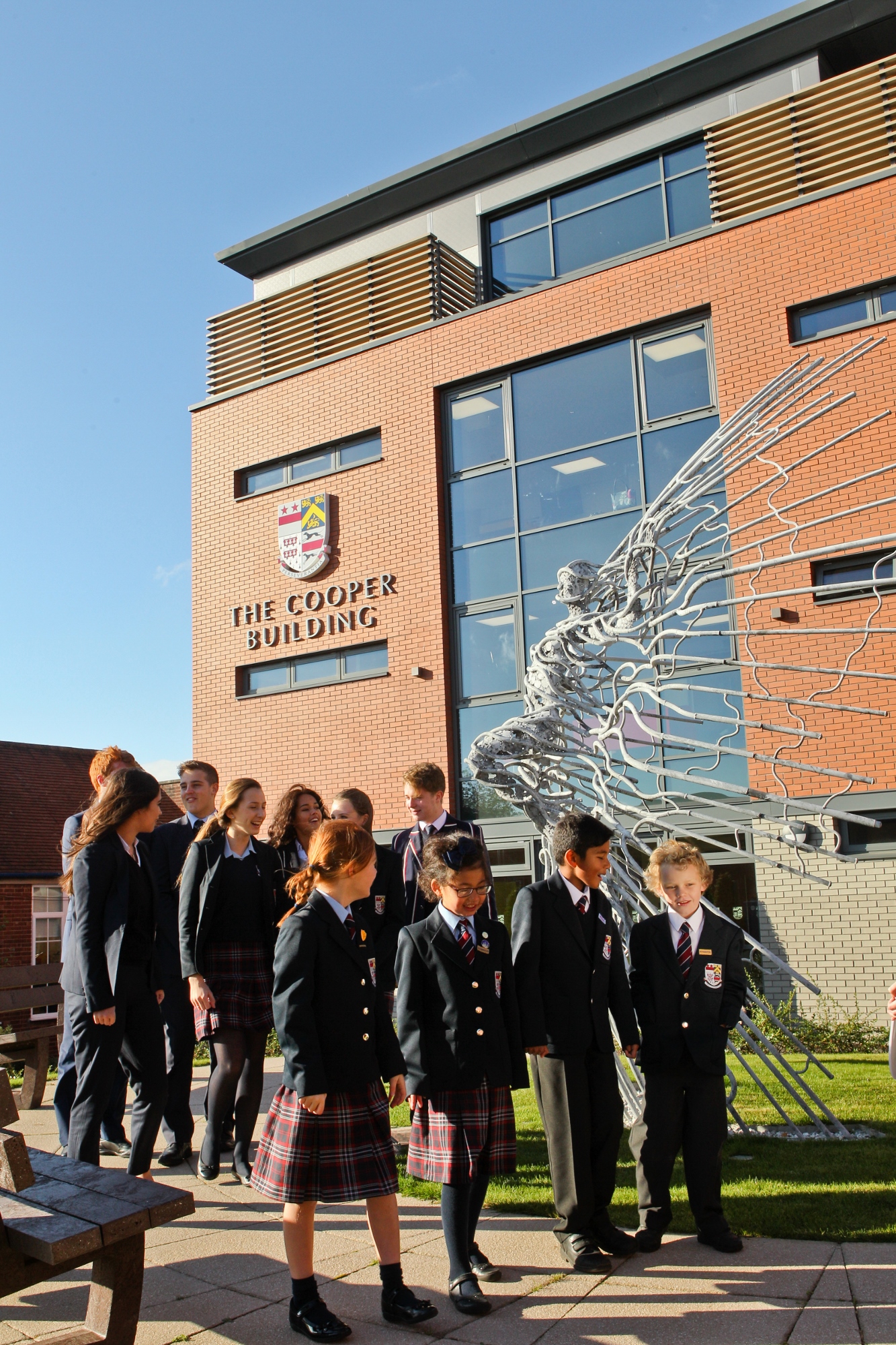 One of Solihull School's greatest successes is its Sixth Form. Demand for places has never been higher and A Level results are outstanding. Our new £4.5m state-of-the-art Sixth Form Centre, the Cooper Building, which opened in September 2015, reinforces our standing as one of the Midlands' leading independent schools. The stunning four-floor facility sits at the heart of the school and ensures our students and teachers have the benefits they deserve.
We have created a centre which drives us into the future; a building that successfully combines teaching space with private study and IT facilities, as well as social areas and dining facilities.
The David Fricke Mountain Cottage
Solihull School has its own mountain cottage in the heart of the Snowdonia National Park.
It is a great resource that is used for many weeks of the year by pupils. All Shell Form pupils visit the cottage on Snowdonia School as well as the School Mountain Club, Duke of Edinburgh, Scholars and some departments. Expeditions use it for in-country training and water sports stay there while sailing at Plas Menia.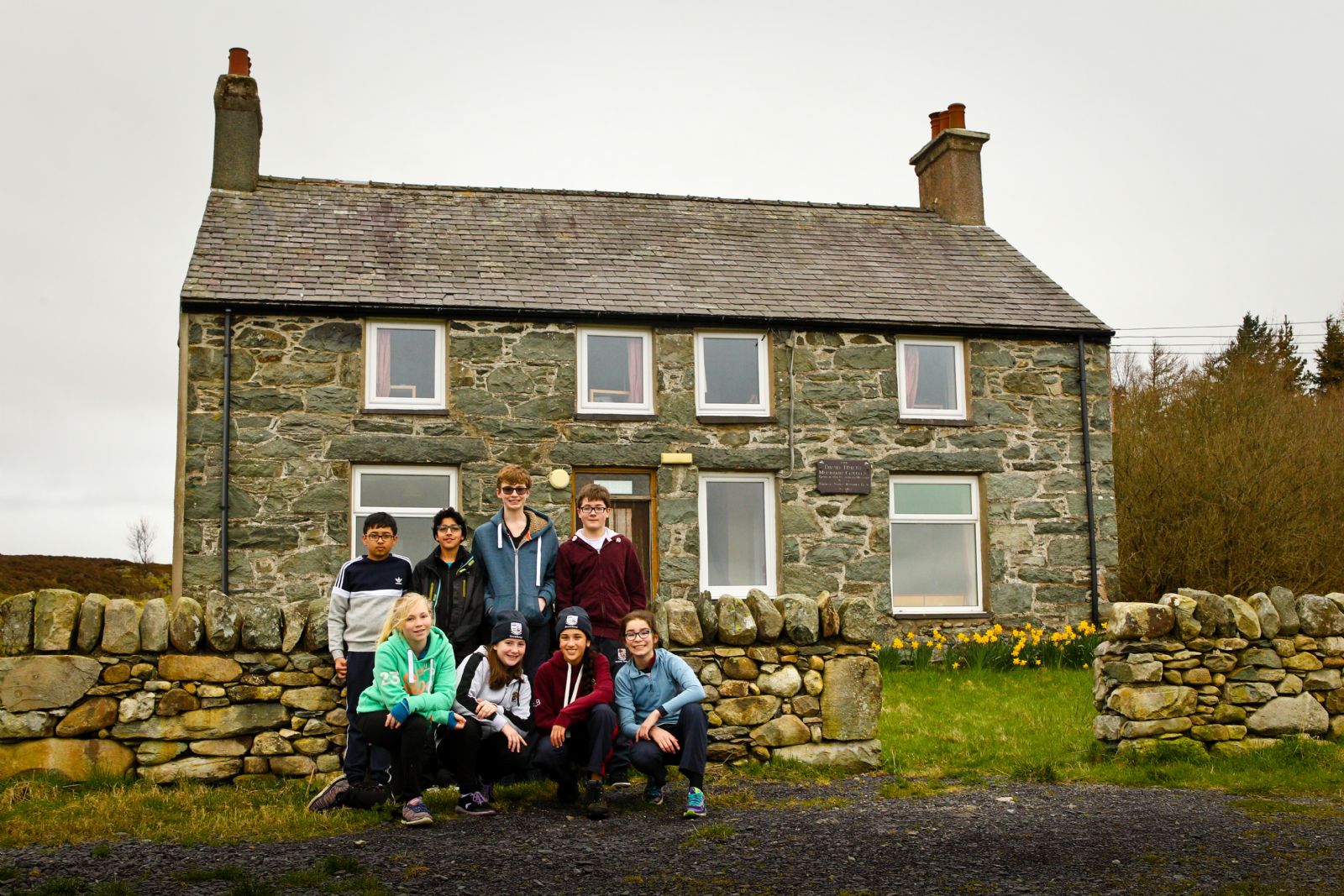 Mr Henry and Mrs Betty Fricke presented the cottage to the school in 1958 following the death of their son David from Leukaemia. David was a member of the school community (Featherston 1946-1956) and a keen mountain walker. The family felt that the cottage would be a fitting tribute to his memory.
The cottage is situated in Mynydd Llandegai, a small village about 145 miles from Solihull with no shops and about 2 miles south-west of the town of Bethesda.