Choral Outreach work – Solihull Sings!
In September 2012, Solihull School launched its unique choral outreach programme, Solihull Sings!, seeking to bring local primary school children together in song. It now reaches over 1000 pupils across 14 different schools in the borough.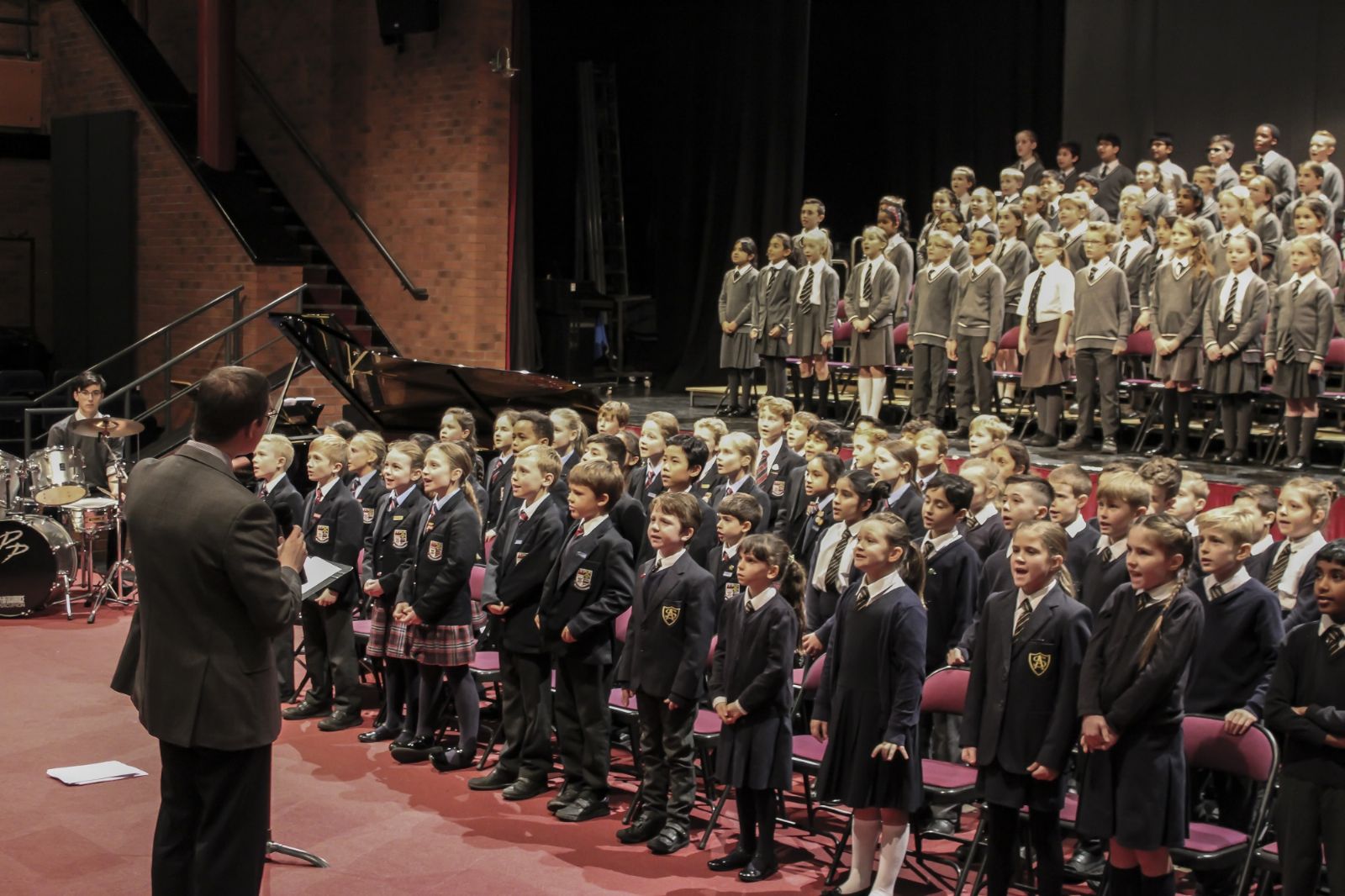 The School's Choirmaster visits three primary schools each term, working weekly with classes of year 4 and 5 children to prepare songs, games, moves, warm ups and exercises for the final Celebration Concert in Solihull School's Bushell Hall. Full of ceaseless energy, these concerts bring all three schools together to sing alongside Solihull School's team of professional musicians and Sixth Form students.
Participating schools:
Greswold, Chapel Fields, Ulverley, St Alphege Junior, Lapworth, Kineton Green, Cheswick Green, St Augustine's Solihull, Shirley Heath, Sharman's Cross, George Fentham.