Co-Curricular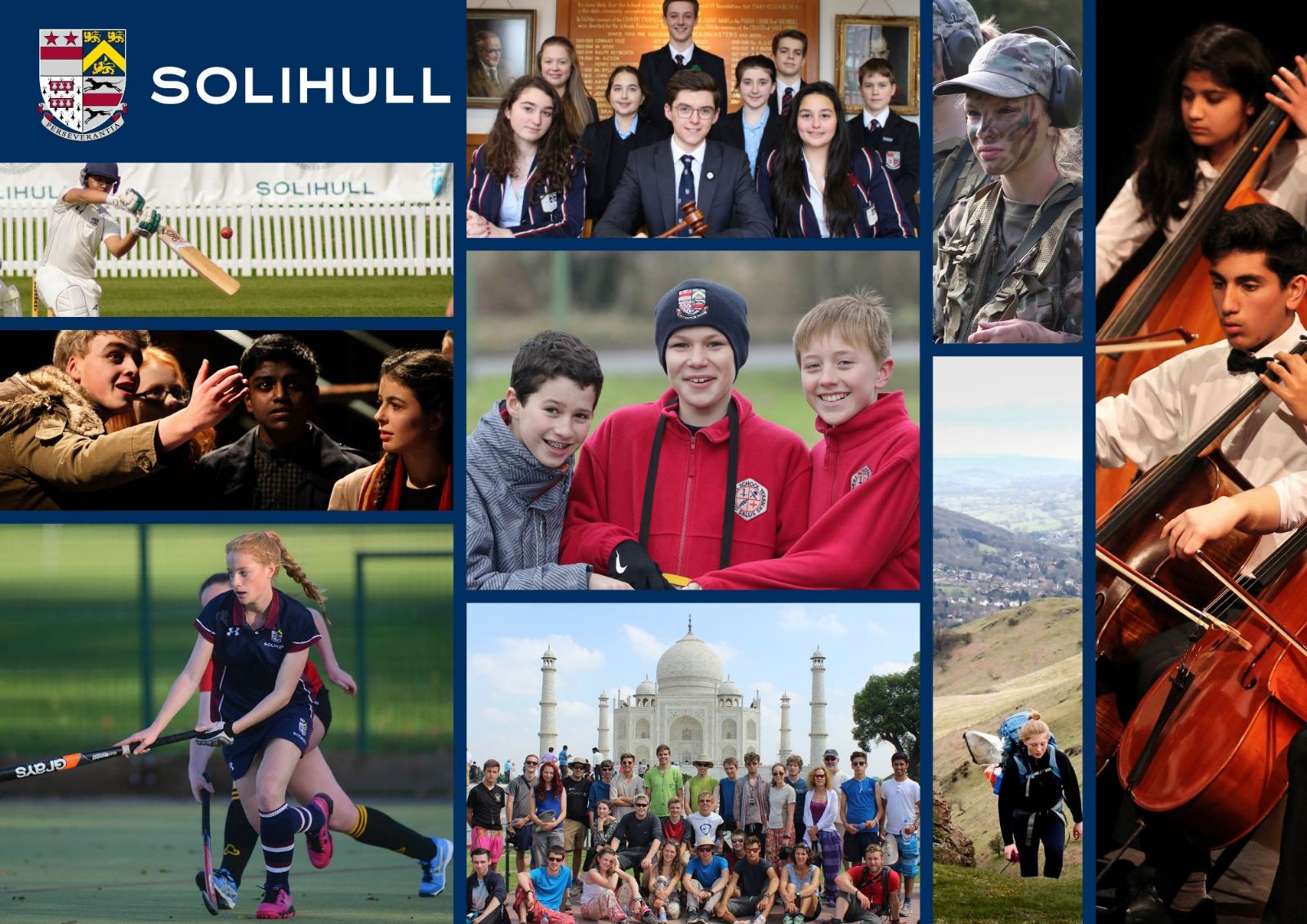 Solihull's Co-curricular Aims
We aim to provide as varied a life beyond lessons as we can, so that our pupils not only have the pleasure of activity when they are young, but also find and develop essential skills which will form a vital part of their adult lives.
The co-curricular programme at Solihull is rich and diverse and enables pupils to explore their potential and find interests in areas new to them. Many of the activities will complement and enhance the academic experience of our pupils outside the timetabled curriculum. Academic societies and clubs, such as Debating, help to form the backbone of day to day life outside the classroom at Solihull. Other activities that take place during the school day help to create a series of opportunities where pupils can explore new ideas, learn new skills or simply have a space in which to develop new interests and passions. Lectures by visiting speakers and a wide range of trips and visits aim to inspire pupils and to help foster a sense of a love for learning. Educational visits enable pupils to experience life and culture beyond the classroom, and often the country. Pupils are also encouraged to support others through charity commitments, fundraising and volunteering. With an ever closer global community it is vital that pupils are encouraged to explore and appreciate the world outside day to day school life. Important links with local, national and international charities are forged by staff and pupils, and the school community takes a very active approach to raising awareness as well as funds. Pupils also have numerous travel and cultural exchanges and trips throughout the year that provide a chance to experience cultures, countries and concepts beyond the school gates.
The main body of the co-curricular programme is also underpinned by activities in music, drama, sport and outdoor pursuits. These different elements help to form a robust and vibrant co-curricular world that pupils are able to explore. Reinforced in all of these activities is the view that teamwork and working with others is a key life skill and pupils are encouraged to share experiences and learn how to get the best out of each other. From playing in the school orchestra, to taking part in a sports fixture and from completing Gold Duke of Edinburgh, to working backstage in the Lower School play; all require team work and cooperation. Pupils are encouraged to be committed and reliable members of their chosen co-curricular areas. Working towards a final outcome, whether that be a project, performance or fixture, is an important process and pupils learn to balance their time and expectations. Learning to then deal with the outcomes is also a vital skill. Winning is not everything; however learning and growing from experiences is. Learning how to motivate, engage and lead others is also a vital life skill. Employers rank leadership and communication skills as one of the key areas that they are looking for in school leavers and graduates. The co-curricular programme aims to provide opportunities for pupils to develop key leadership skills, and to work with their peers as well as those from other year groups and staff. Providing opportunities for the pupils to lead and take charge of are integral to the system.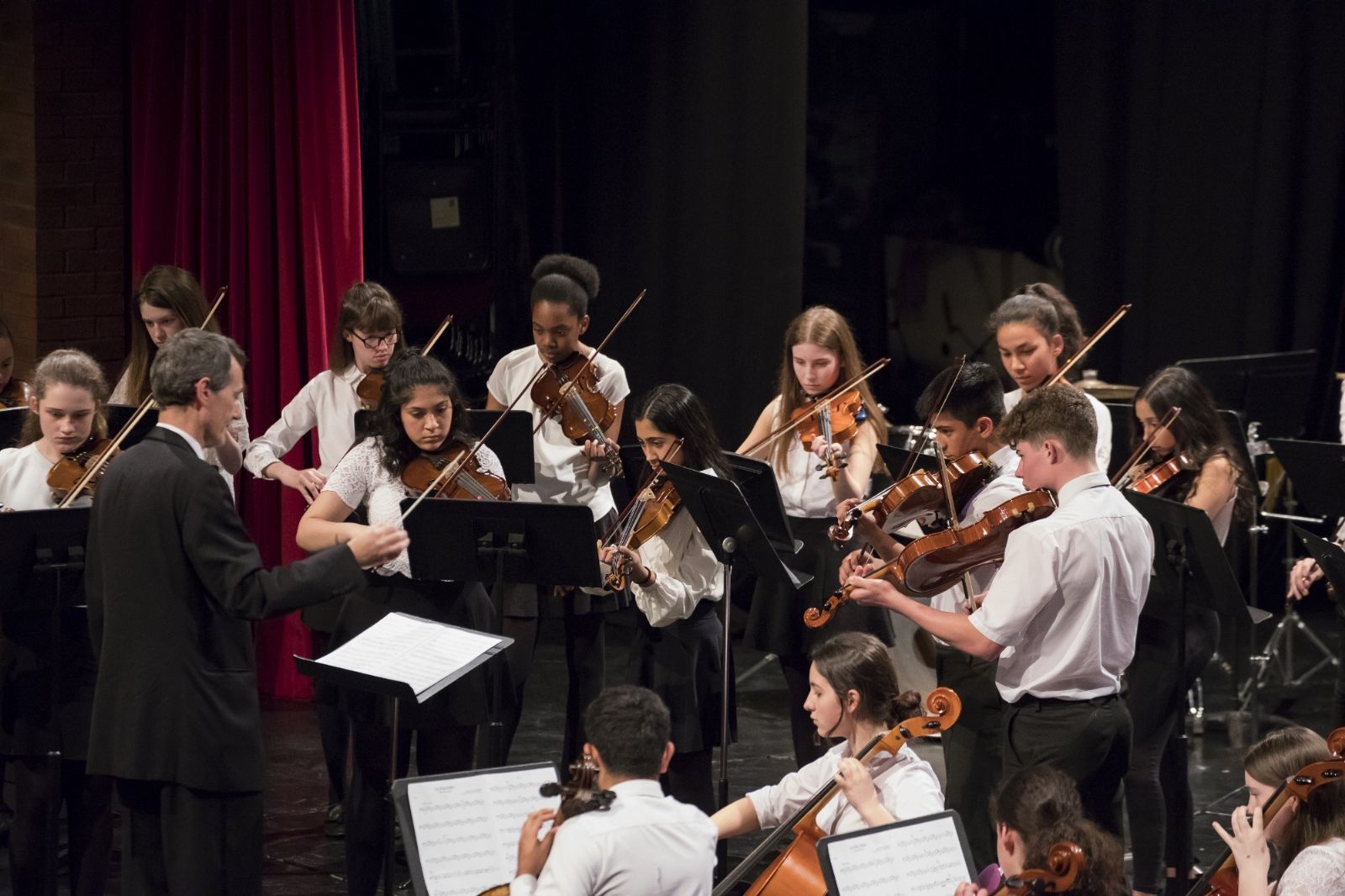 The co-curricular programme aims to be inclusive and to give all pupils the opportunity to take part in such activities and to foster some progression, but ultimately ensure that the pupils enjoy the experience. This may lead to an area of excellence and/or interest that stays with them well beyond leaving school. As part of the co-curricular programme we aim to instil a love of learning and a sense of curiosity to discover new ideas and concepts. This could be a love of the outdoors, to a passion for drama, or learning a new skill in sport. Pupils at Solihull should see their co-curricular activities as joyous, and something that they love taking part in. Pupils should leave Solihull having enjoyed their experiences, taking with them a lifelong passion for something outside of the classroom.