Drama
Drama is a popular activity throughout the school and there are many opportunities throughout the year when pupils can get involved, either performing on stage or working backstage in a variety of roles.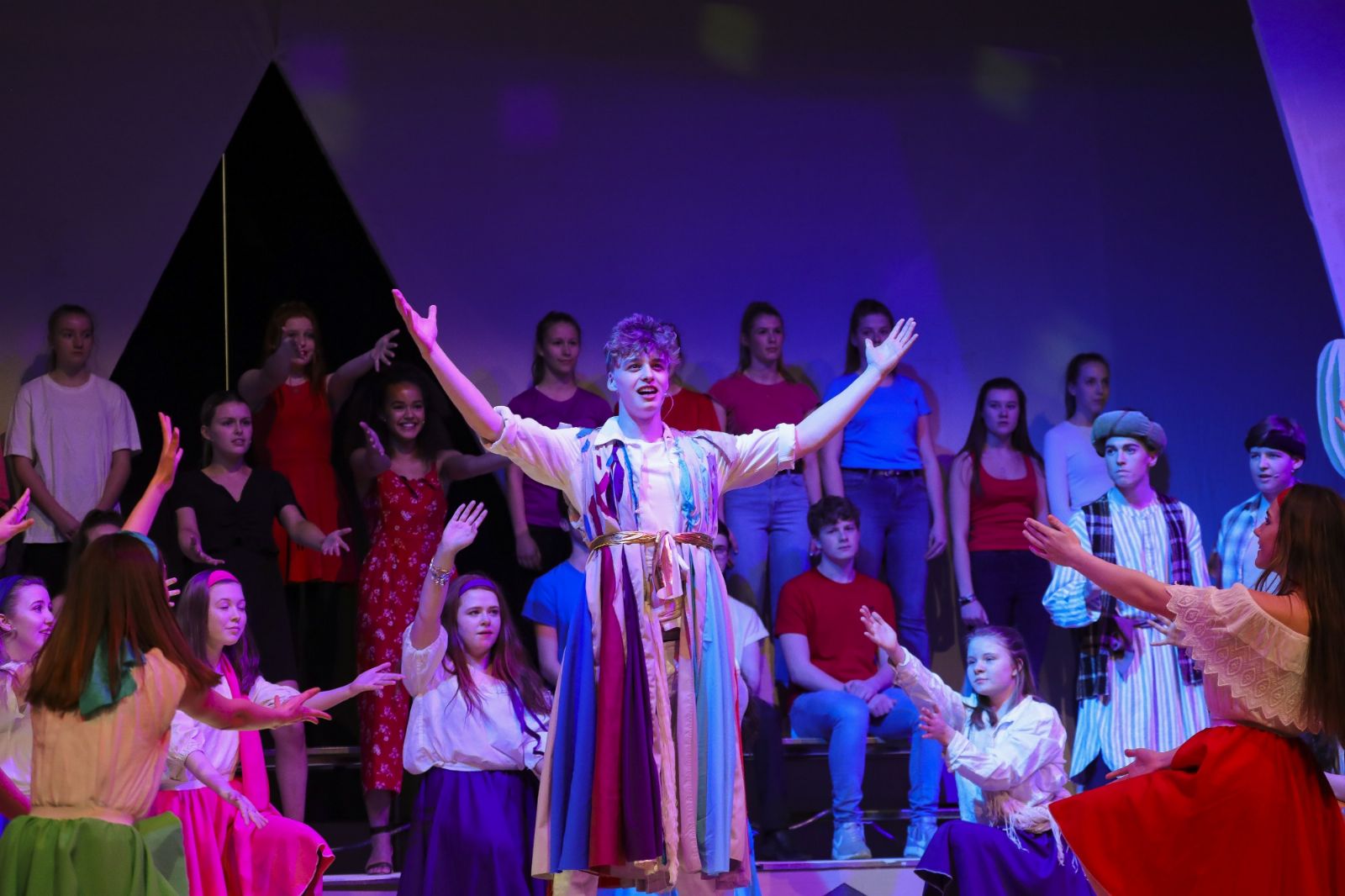 Performances are scheduled every term for each year group to get involved with, including a large musical production in the Easter Term. Tickets are always in high demand so make sure to book ahead. As well as these productions, the RADA Shakespeare Award is being launched in September 2016. This prestigious award will allow students to develop as performers and scholars whilst being recognised by one of the foremost actor training institutions in the world.
Weekly Drama Club sessions are also a popular activity with Lower and Middle School pupils, which are run by a team of dedicated Sixth Formers, as well as the Theatre Technical and Theatre Design Teams. Frequent theatre trips are also organised throughout the year which engage all year groups. These range from trips to local theatres to the Edinburgh Festival Fringe.
2018/19 Performances
The Glove Thief, performed by the Lower School
The Royal Hunt of the Sun, performed by the Whole School
Made in Dagenham, performed by the Whole School
A Midsummer Night's Dream, performed by the Lower School
Grimm Tales and Invisible, performed by the Sixth Form at the Edinburgh Festival Fringe
2017/18 Performances
Jane Eyre, performed by the Sixth Form
Mermaid, performed by the Lower School and directed by the Sixth Form
Heritage & Remote, performed by the Middle School
Joseph and the Amazing Technicolor Dreamcoat, performed by the Whole School
Fuente Ovejuna, performed by the Whole School (excluding examination years)
2016/17 Performances
His Dark Materials Part 2, performed by the Lower and Middle School
Tommy, performed by the Middle School and Sixth Form
The Last Resort, performed by the Lower & Middle School
Beasts & Beauties, performed by the Sixth Form at the Edinburgh Festival Fringe
2015/16 Performances
His Dark Materials Part 1, performed by the Lower and Middle School
Carousel, performed by the Middle School and Sixth Form