Drama
Drama is a popular activity throughout the school and there are many opportunities during the year when pupils can get involved, either performing on stage or working backstage in a variety of roles.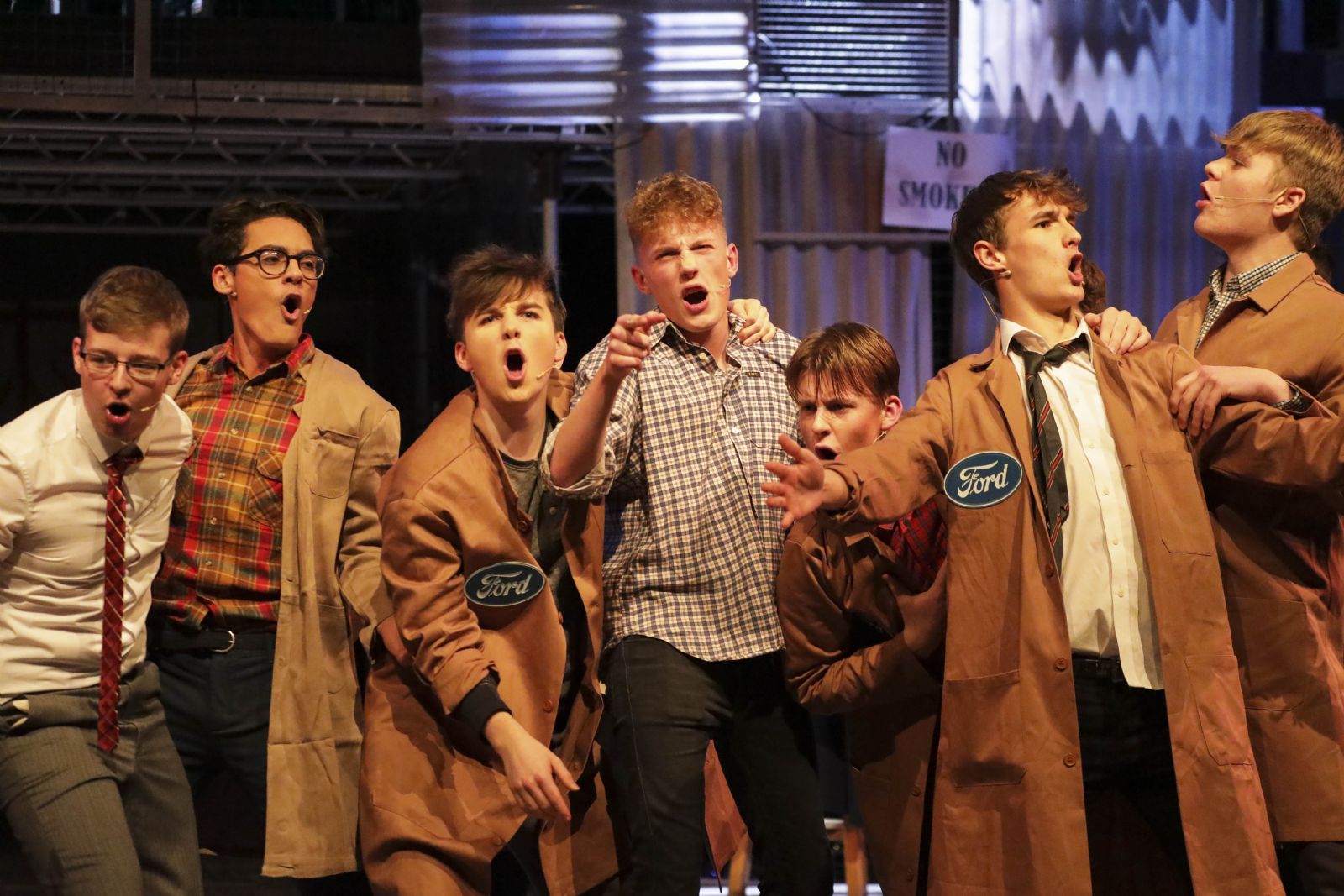 In the Drama Department we strongly believe that a full theatrical production can be hard to beat as a profound educational experience that many pupils will remember for the rest of their lives.
There are around five full productions every academic year, chosen to stretch the pupils creatively and intellectually, as well as clubs and activities. Not all productions are available to every year group, in order to allow younger performers the opportunity to play leading roles. Tickets are always in high demand so make sure to book ahead.
Weekly Drama Club sessions are also a popular activity with Lower School pupils, which are run by a team of dedicated Sixth Formers. There are also Theatre Technical and Theatre Design Teams, headed by specialist and expert members of staff.
The Thirds take part in a House Drama competition every year, where they are directed by members of the Lower Sixth in preparation for a performance in Lower School assembly. The winning house has the high honour of performing their piece in front of the whole school.
Pupils can also choose to receive one-on-one tuition in preparation for the RADA Shakespeare Award. This prestigious award allows students to develop as performers and scholars whilst being recognised by one of the foremost actor training institutions in the world.
Every year a select number of pupils are invited to take part in the yearly National Theatre NewViews playwriting competition, as a consequence of which they receive dedicated training in playwrighting and mentoring from a professional playwright.
Pupils who aspire to a Drama School education receive one-on-one coaching in preparation for their audition, as well as help with their choice of monologues and career advice.
2019/20 PRODUCTIONS
RED, performed by the Lower School and Lower Fifth
Nell Gwynn, performed by the the Upper Fifth and Sixth Form
Twelfth Night, performed by the Middle School & Sixth Form
Goodnight Mr. Tom, performed by the Lower School and Lower Fifth
Brainstorm, performed by the Lower Sixth
2018/19 PRODUCTIONS
The Glove Thief, performed by the Lower School
The Royal Hunt of the Sun, performed by the Whole School
Made in Dagenham, performed by the Whole School
A Midsummer Night's Dream, performed by the Lower School
Grimm Tales and Invisible, performed by the Sixth Form at the Edinburgh Festival Fringe