Drama
Staff
Mr J. Hammond (Head of Department)
Mrs L.M. Fair (Senior Teacher Pastoral)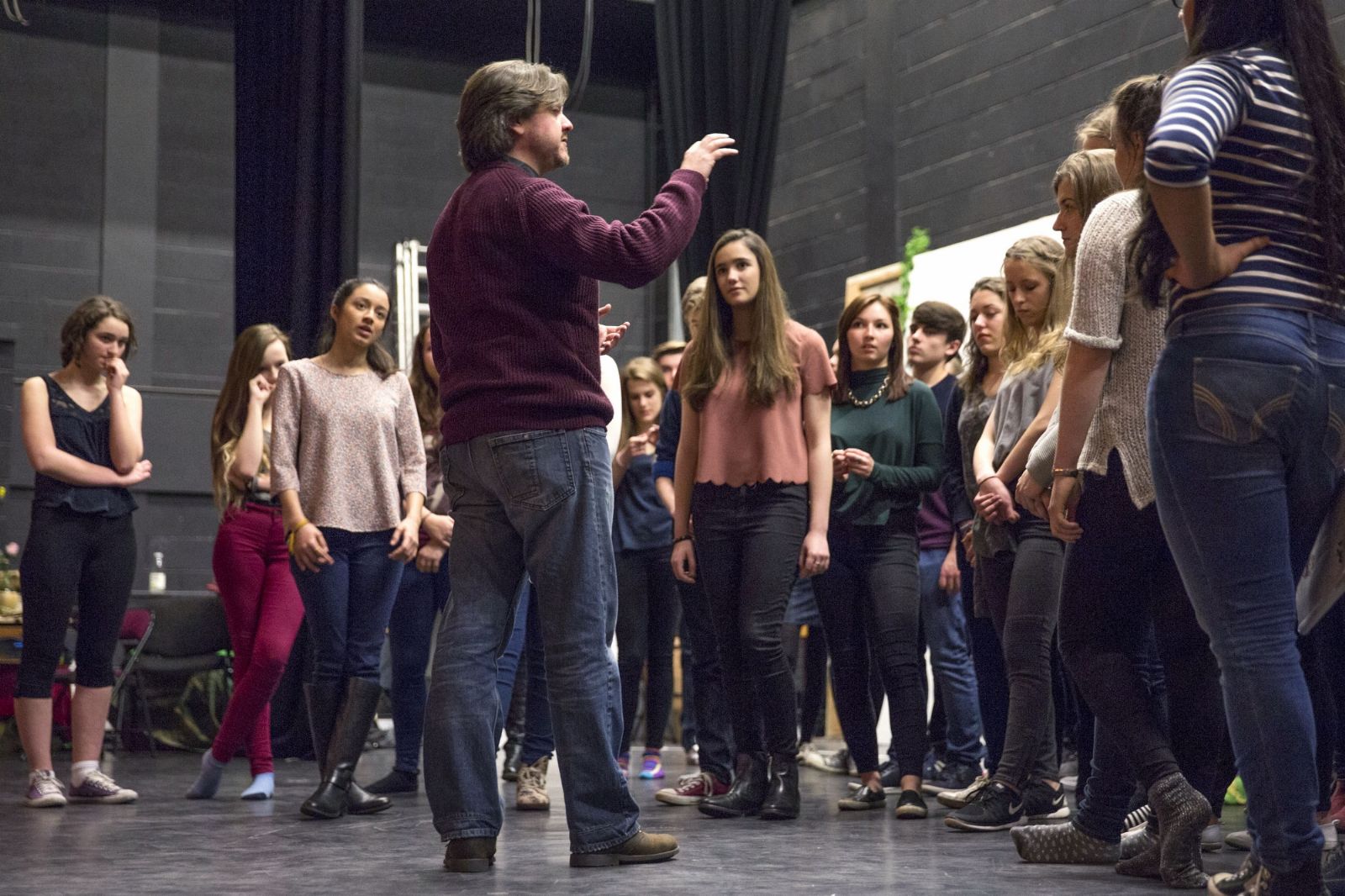 Facilities
The department teaches in a dedicated Drama Studio, equipped with lighting and sound equipment and a further classroom which is equipped with computers for research and written work.
Curriculum
Lower School
Drama is an integral part of the English curriculum and is taught within English lessons, often to support the specific texts being covered in that subject.
GCSE
We follow the AQA specification, 60% of which is assessed on practical work. Pupils have the option to act, design or engage with the technical elements of lighting and sound. Pupils can explore a variety of skills depending on their interests.
Sixth Form
We follow the AQA syllabus. Play texts and live theatre are studied for written examination. 40% of the course is based on practical work. For this, students work in groups and study, rehearse and act or design a section from a published play at AS level. In their A2 year, students devise and present their own piece of theatre.
Co-curricular Activities
Stretch and Challenge
Workshops take place each year that allow students to explore theatre with professional practitioners.
Our older students run drama clubs and there are several opportunities at all levels for pupils to become involved in live productions either as a performer, designer or technician. Annually, the Lower School produce two plays; Middle School one and there is also a Sixth Form play and a full scale musical.
Trips and Visits
Several theatre trips are organised each year and productions chosen allow students to see a wide range of theatrical styles.
Destinations
Drama and Theatre Studies students go on to study a wide range of subjects in the Arts, Humanities and Sciences.
Specifically in the field of Drama, in recent years, students have gone on to study the discipline further at Warwick, Royal Holloway, Exeter and Bath amongst other universities and at establishments including ArtsEd, Birmingham School of Acting and LIPA.