Music, Choral & Organ Scholarships
We are delighted to be able to award Music, Choral and Organ scholarships and Instrumental & Choral Awards at 11+, 13+ and 16+, to pupils who are showing great musical potential or progress and display a real love of their music making. Each successful musician must also meet the academic requirements for entrance in the separate examination appropriate to their age group.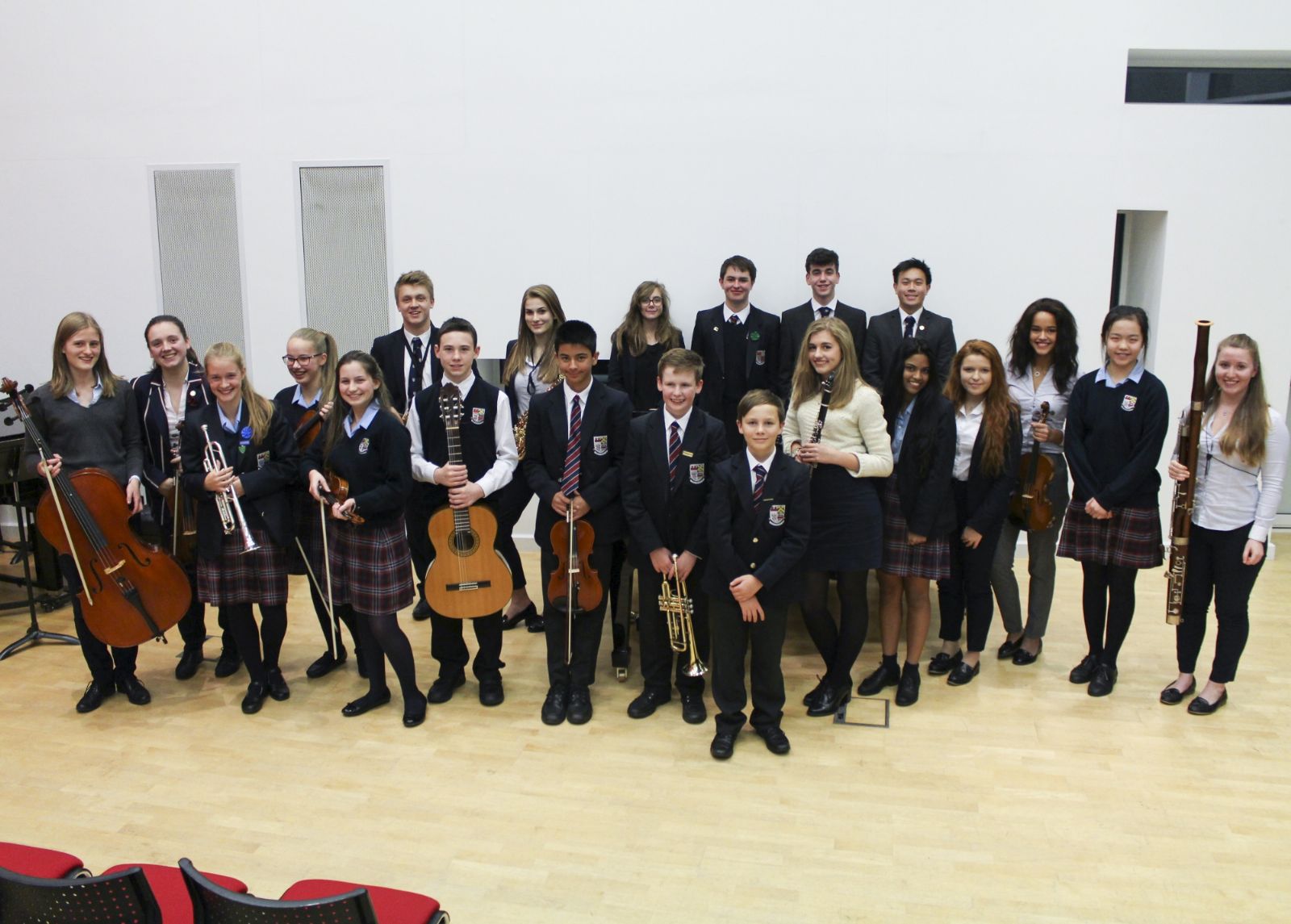 All awards are open to external and internal candidates.
All award holders receive free tuition on one instrument; in addition, scholars also receive remuneration towards the school fees.
At the audition candidates will be expected:
To play two contrasting pieces on their main-study instrument
To play one piece on any further instruments
If voice is not one of the main instruments offered, then a short song should be prepared
Scales, sight-reading and aural ability will be assessed.
As a general guide to the standard required it is hoped that candidates at 11+ will be of distinction level at grade 4/5, at 13+ of distinction level at grade 6/7, while Sixth Form candidates will be expected to be of post grade 8 standard (all grades equivalent to those of the Associated Board).
Tenure of music scholarships and awards is conditional upon the maintenance of satisfactory commitment and musical progress. Award holders are expected to make the most of the opportunities offered by the school's music activities and to be prominent in them.
Further details are available in a separate booklet in our Admissions section.
Parents of prospective applicants are encouraged to get in touch with the Director of Music (Mr Tim Kermode) for further guidance and advice. They are also encouraged to visit the school on an Open Day and are welcome to arrange an individual visit. Prospective parents are very welcome to attend any of our concerts to hear and experience the music making of current pupils. Details of our concert calendar can be found on the 'Music in Performance' page.