Refectory & Food
Solihull School's catering partner is Thomas Franks, an award-winning, family-owned catering company that specialises in the independent school sector.
Thomas Franks freshly-prepare and cook all meals on campus. The team at both the Senior School and Prep School use seasonal produce, much of which is grown locally and sourced from their network of over 300 independent suppliers.
Menus are created on a three-week rolling schedule and change on a termly basis. Daily main courses always include a Halal and a vegetarian option, and the Thomas Franks team are happy to discuss and accommodate any other dietary requirements. Themed days to mark special events in the calendar are a highlight for both pupils and staff.
The Refectory on the Warwick Road campus was refurbished in November 2019, and the dining space on the Saint Martin's campus has a fresh and contemporary feel.
Thomas Franks deliver an outstanding experience for the whole school community.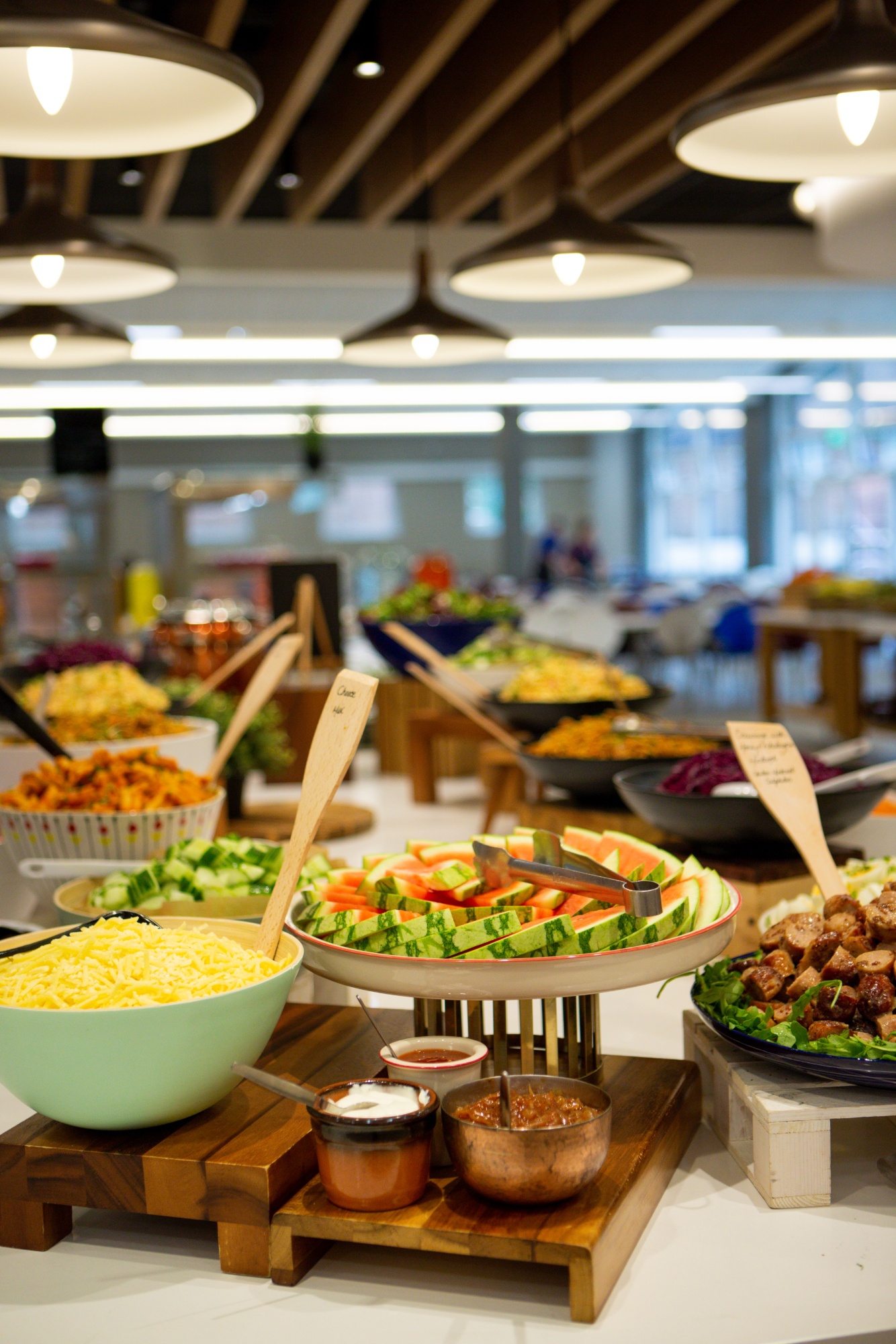 Neil Harris, Thomas Franks Catering General Manager at Solihull, welcomes the opportunity to talk to parents and pupils about any special dietary requirements. In the first instance, please email Catering@SolSch.org.uk