Solihull Speaks
Solihull School is excited to be hosting a new series of high profile, intellectually stimulating lectures on the biggest issues facing both young and old alike, delivered by entertaining, celebrated, renowned experts in their field, and open to the school community and beyond.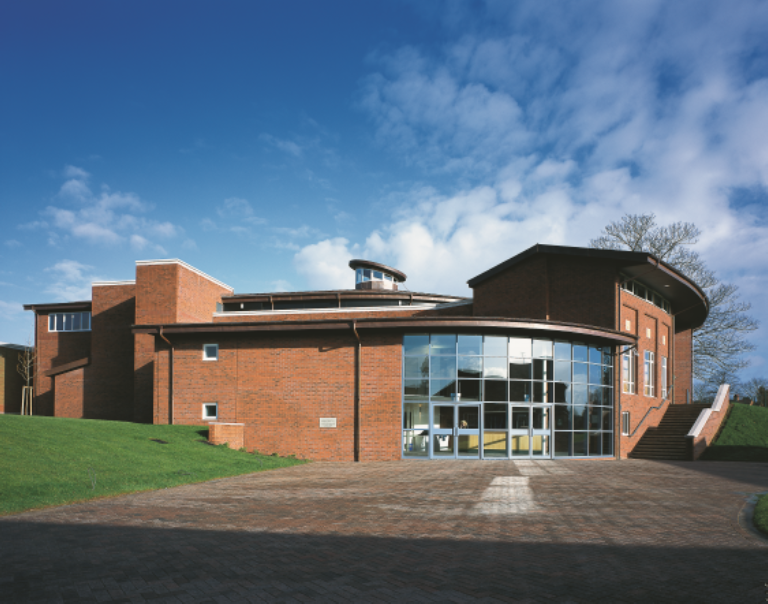 Gender Equality in Education
10 January 2019
Full programme: 1.30 - 7pm
"Privilege is invisible to those who have it"
As a former boys' school that is now fully co-educational, we are fully committed to providing the best all-round education for our pupils, regardless of their gender. We therefore have a responsibility to educate our boys, as well as our girls, to understand the concept of privilege in order to close the gender gap for future generations.
Delegates will be able to "mix and match" between workshops and lectures that best suit their needs and interests, for example with a focus on girls' or boys' education.
Speakers to include:
Gary Wilson
Gary Wilson is one of the country's leading experts on raising boys' achievement. He is a freelance education consultant, speaker, trainer, author and former teacher of twenty-seven years. Gary has advised and delivered training in over a thousand schools and over thirty LAs across the UK.
Tom Barker-Phillips
Tom Barker-Phillips has worked and trained to support families and children with varying needs for nearly twenty years in residential schools, pupil referral units, the Youth Justice Service and as a family key worker. He currently works for a local authority providing parenting advice and 1:1 support in schools. Tom offers Promoting Positive Parenting courses and FreeUp (Coaching Healthy Masculinity Course).
Kate Knight
Kate Knight is an improviser, teacher and facilitator with a specialism in teaching more able girls. As an improviser, she performs regularly across the Midlands and has performed at diverse venues including the Birmingham REP, the Glee Club, the Blue Orange Theatre and even a hospice. She has trained extensively at top improv schools in Chicago and London. Kate is also a fully qualified teacher of English.
Louise Rooney
Louise Rooney is a trained counsellor, CBT therapist, Independent Sexual Violence Advisor and teacher. Louise's background is in teaching and training in the NHS, military mental health, criminal justice system, College of Policing and charitable sector around key themes of mental health, diversity, vulnerability and resilience. Awarded two Chief Constable Commendations for her work with vulnerable social groups and individuals, Louise is now spearheading the new Wellbeing and Personal Development Curriculum at Solihull School.
Professor Gina Rippon
Professor Gina Rippon is Emeritus Professor of Cognitive Neuroimaging at the Aston Brain Centre, Aston University, Birmingham. Her research involves state-of-the-art brain imaging techniques to investigate developmental disorders such as dyslexia and autism. She also investgates the use of neuroscience techniques to explore social processes such as gender stereotyping and stereotype threat. She is an outspoken critic of 'neurotrash', the populist (mis)use of neuroscience research to (mis)represent our understanding of the brain and, most particularly, to prop up outdated stereotypes.
She is a past-President of the British Association of Cognitive Neuroscience and, in 2015, was awarded an Honorary Fellowship of the British Science Association.
Daniele Harford-Fox
Daniele Harford-Fox has a background as a teacher, theatre director, improviser and speaker on gender issues. She has worked with schools on their policies and approach towards gender dynamics and her lessons on sexual consent were selected as an example of good practice by the FPA and Brook charities for a recent government report. She is currently the Deputy Head (Teaching and Learning) at Solihull School.
Ticket prices – Gender Equality Symposium
Ticket prices - Gender Equality in Education Symposium

**Last minute special offer**

£65

Teachers from maintained schools in Solihull Borough

Free of charge
For further information please contact Libby Campbell.
Mental Health and Wellbeing in Education
Wednesday 5 June 2019
Full programme: 1.30 - 9.30pm
Evening only: 6pm – 9.30pm
In a changing world our young people face more and more challenges to their mental health. As an independent school at the cutting edge of well-being curriculum provision, we have put together a programme of renowned experts and thought-provoking speakers to help you gain an insight into how best to help your pupils/children to thrive.
Speakers TBA
Ticket prices – Mental Health Symposium
| | Afternoon and Evening | Evening only |
| --- | --- | --- |
| School/Education sector delegates | £130 (or £100 "early bird" tickets) | N/A |
| General public | N/A | £15 |
| Solihull school pupils | N/A | Free of charge |
| Maintained schools in Solihull Borough | Free of Charge | £15 |