Sport, Health & Fitness
Staff
Mr C Dossett (Director of Sport, Health & Fitness)
Mr S J Thompson (Head of Sport)
Mrs D Wana (Head of Health & Fitness - Maternity Leave)
Mr D A Super (Head of Academic PE)
Mrs K A Baden (Head of Netball)
Mr S R Hifle (Head of Rugby)
Mr C I Mayer (Head of Hockey)
Mrs J Sixsmith (Sports Coach, Hockey)
Mr A Raza (Sports Coach, Hockey)
Mrs H E P Smith (Sports Coach, Netball)
Mr D L Maddy (Head of Cricket)
Mr D Brotherhood (Temporary Head of Health & Fitness - maternity cover)
Mrs J Dossett
Mrs T A Gallagher
Mrs J E Brown
Mr N W S Leonard
Mrs Z A Patching-Jones
Miss Lydia Cross
In addition to the above, the department is assisted in the delivery of Games afternoons and the running of teams by many of the academic staff.
Facilities
Facilities at the school are excellent with indoor areas comprising of a sports hall with multi-gym gallery, indoor heated swimming pool, rifle range and three squash courts. Outside, there are two floodlit artificial turf pitches, five netball courts (two recently resurfaced), four hard Tennis courts, a climbing wall and a 60 x 12 metre tartan multi-event athletics area. In addition, extensive playing fields accommodate five rugby pitches, two junior school football pitches, a grass 400m track and four permanent cricket squares. These are complemented by three artificial and three grass nets, as well as four artificial playing strips. The Alan Lee Sports Pavilion opened in 2003 and provides ample changing areas, in addition to A Level teaching rooms and post-match hospitality and meeting areas.
Curriculum
Core Activities
Year

PE Activities

Games Activities

7

Swimming, Fitness, Basketball, Badminton, Gymnastics*, Dance, Athletics.

Rugby, Hockey, Netball, Cricket, Tennis.

8

Swimming, Basketball, Gymnastics*, Dance, Athletics.

Rugby, Hockey, Netball, Cricket, Tennis.

9

Swimming, Basketball, Fitness, Athletics.

Rugby, Hockey, Netball, Cricket, Tennis, Watersports.

10

Personal Survival, Badminton, Fitness, Athletics.

Rugby, Hockey, Netball, Cricket, Tennis, Watersports.

11

Life Saving, Badminton, Fitness, Athletics.

See options below.

12 & 13

Wednesday afternoon Games, in conjunction with Year 11. Options include: Rugby, Hockey, Netball, Cricket, Rounders, Football, Cross Country, Squash, Tennis, Badminton, Weight Training, Gym sessions, Table Tennis, Climbing, Golf, Clay Pigeon Shooting, Watersports, Athletics, Lacrosse, Softball.
Third FORM & shell FORM (YEAR 7 & YEAR 8)
Focus: Explore and Enjoy - Fitness, Gymnastics, Swimming, Initial Assessments
fourth FORM and lower fifth (YEAR 9 & YEAR 10)
Focus: Friendly Competition - Basketball, Football, Handball, Swimming
Upper fifth (YEAR 11)
Focus: Preparing for Physical Activity beyond School Life - Continuous Stretch, HIIT, Strength and Conditioning and Swimming
Academic PE
We follow the OCR A Level PE Specification.
Studying A Level Physical Education will give a fantastic insight into the amazing world of sports performance. Not only do our pupils have the chance to perform or coach a sport through the practical assessment component, they will also develop a wide-range of knowledge into the how and why of physical activity and sport.
This course prepares pupils for the further study of PE or Sports Science courses as well as other related subject areas such as Psychology, Sociology and Biology. Pupils also develop the transferable skills that are in demand by further education, Higher Education and employers in all sectors of industry.
We also provide the opportunity to complete the QSL.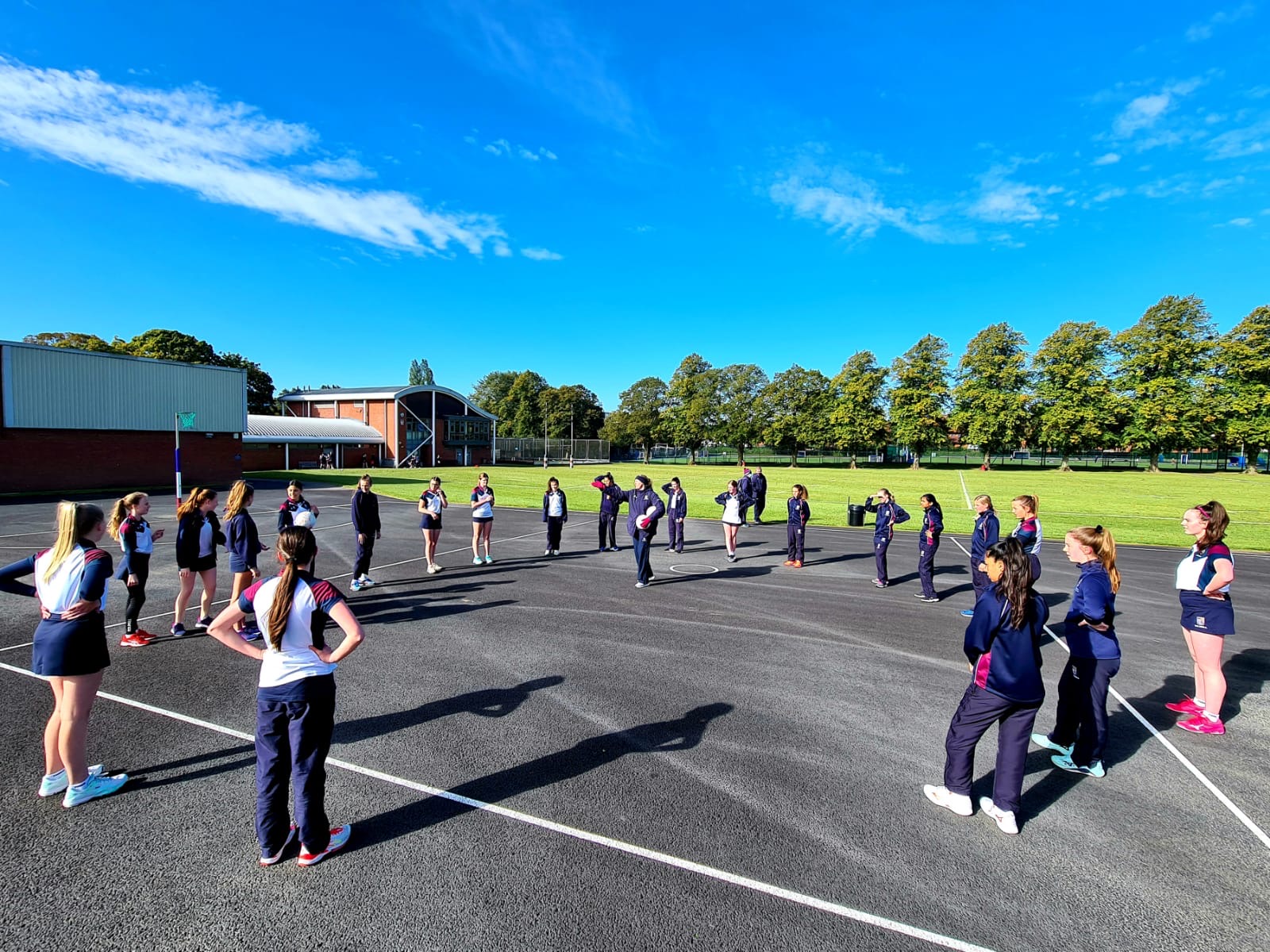 Co-curricular Activities
Stretch and Challenge
The department runs various discussion sessions related to current sporting issues. All students are encouraged to analyse and evaluate their own sporting performances using a Gamebreaker computer program.
Solihull School also has vast amount of co-curricular sporting clubs for pupils to get involved with. Find out more about Co-curricular sport.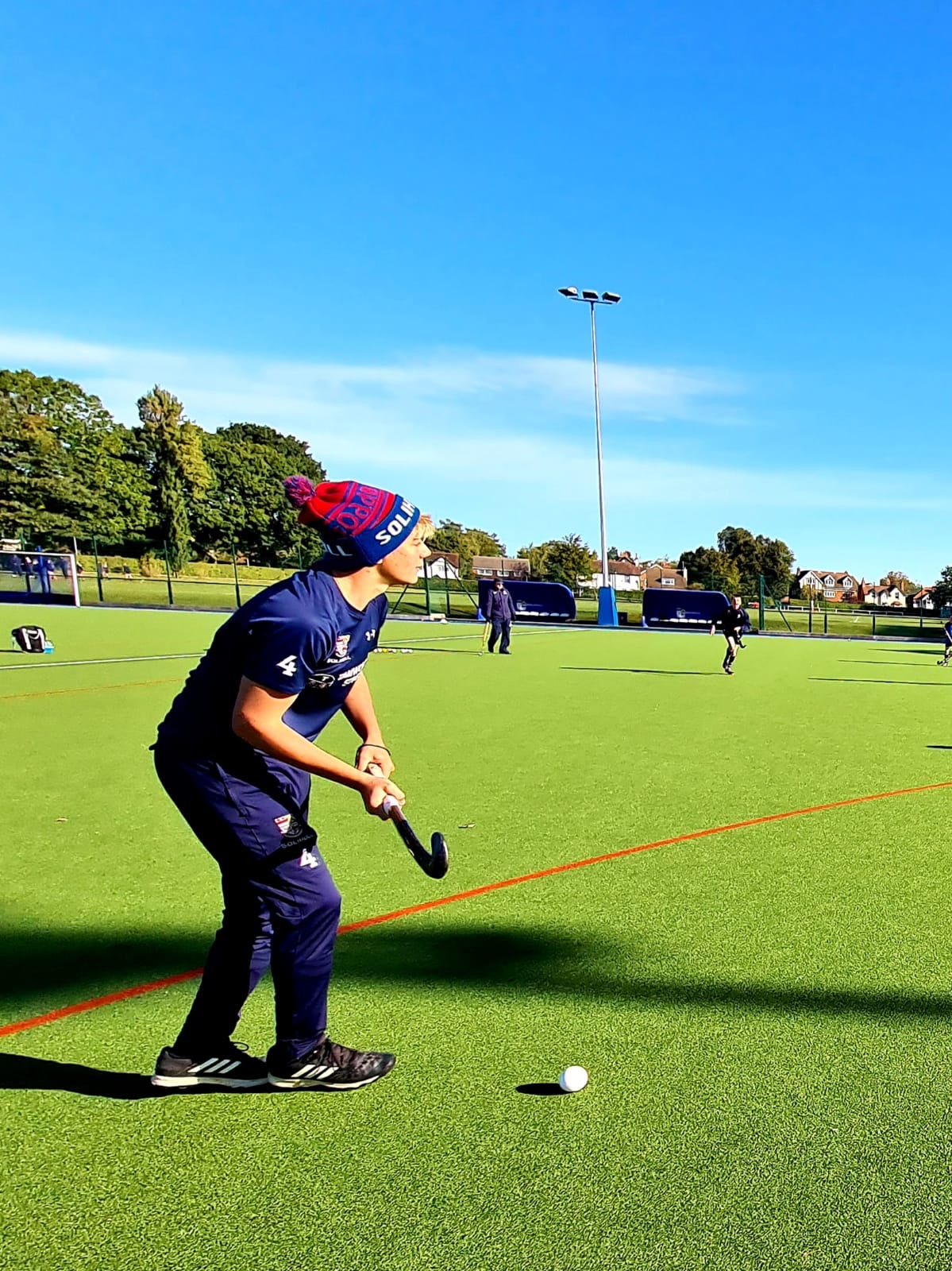 Trips and Visits
In recent years students have had the opportunity to visit Loughborough and Birmingham Universities as part of the A Level Course. Guest speakers have recently included David Oliver (USA Track and Field athlete of the year 2011). Pupils who excel in sport will have ample opportunity to visit many towns and cities around the West Midlands and the UK in various events. There is also the opportunity for extremely talented pupils to travel abroad with our Sport, Health & Fitness Department to compete at an international level.
Destinations
In recent years students have gone on to train in physiotherapy at Loughborough University and also to study Sports Science at Exeter, Leeds and Nottingham University as well as Nutrition, Sports and Exercise and Sports Technology.