Sport
Exceptional facilities and enthusiastic staff help to develop a sense of healthy competition and personal achievement in well-rounded individuals throughout the school.
Our 50 acre site includes a sports hall, fitness balcony, swimming pool, floodlit artificial pitch and a modern sports pavilion, in addition to 5 rugby pitches and 4 cricket pitches. Whilst Games lessons during the school day are compulsory for all, there's the choice of competing at many different levels away from lessons - from house sport to lunchtime activities, clubs, societies and fixtures.
Sessions are taken by teachers at the school, supported by a range of highly qualified coaches in some areas. This investment has brought unrivalled success, with outstanding performances in national competitions. In addition, many pupils go on to achieve County, Regional and International Honours. The school has developed a tradition of international tours, and our rugby, hockey, cricket and netball teams have toured New Zealand, South Africa, Barbados, France, Singapore and Malaysia in recent years.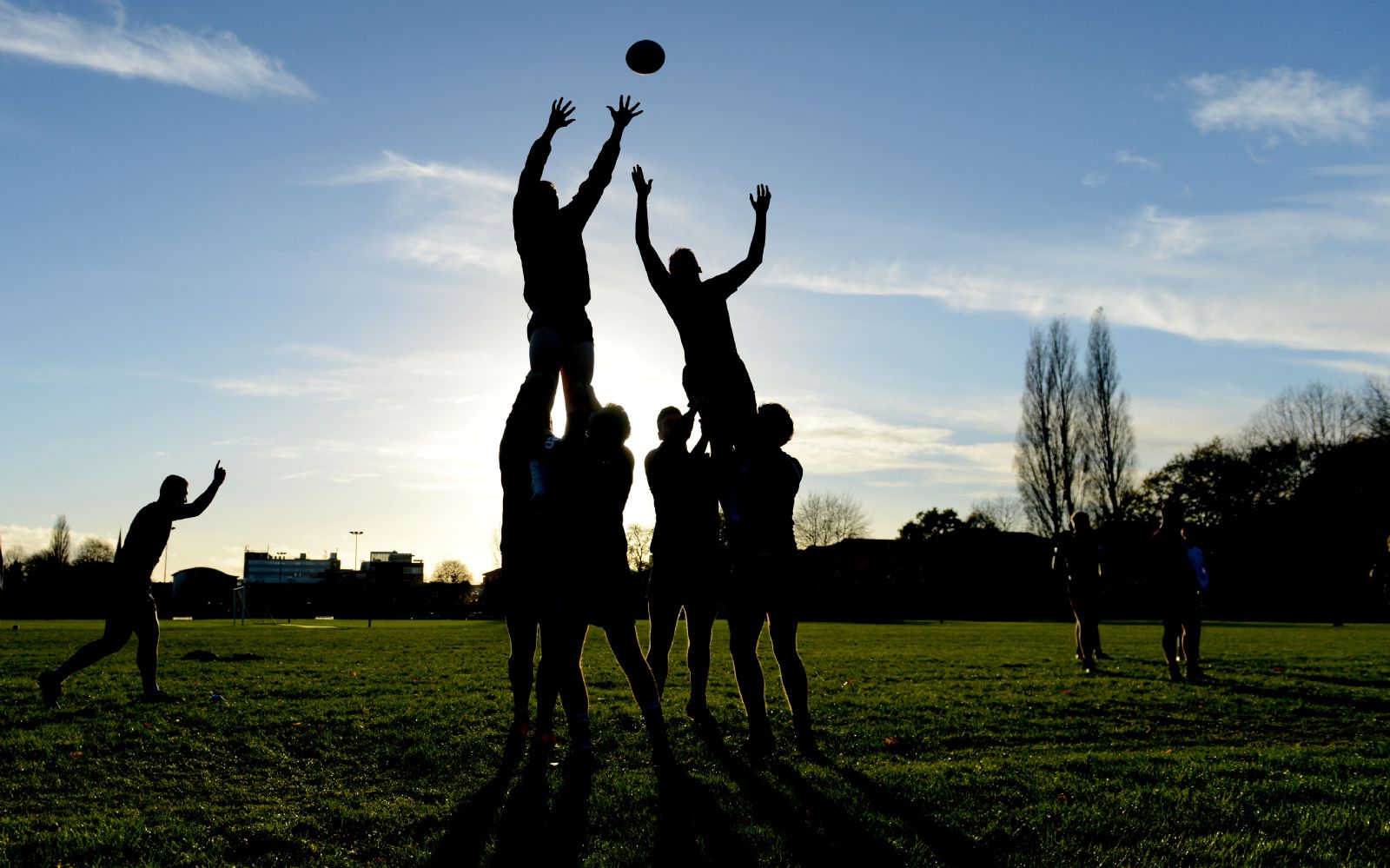 Athletics
Athletics continues to be a strength at Solihull, regularly producing individual and team success. As well as inter-school matches, the school also competes in the English Schools' Track and Field Cup and the Borough Championships. We have been very successful in the Championships recently and have been consistent winners in both the boys' and girls' competitions.
The school is always well-represented in the Solihull Borough team at the West Midlands Championships, and we often have several pupils representing the West Midlands at the English Schools' Championships.
Cricket
Cricket is the major Summer Term sport at the school which includes an extensive fixture list, with games played both midweek and each weekend. The 1st XI engages in all formats of the game and includes 20/20 fixtures, 50 over fixtures, declaration based fixtures as well as a two day fixture.
The cricket programme is overseen by former international England cricket player Mr Darren Maddy who is the current Master i/c Cricket. Maddy spent 23 years playing cricket professionally representing Leicestershire CCC and Warwickshire CCC. He was also the first player in the world to reach a 1000 runs in T20 cricket. In terms of coaching, Maddy is an ECB Level 3 cricket coach with experience in schools, universities and clubs in South Africa and Australia. The school also utilizes the resources of Mr David Smith who runs a very successful local cricket coaching company (Complete Cricket). The coaching programme itself begins in October for all age groups and runs throughout the winter months.
Hockey
Hockey is played by both boys and girls throughout the two winter terms. There are 17 teams for boys and 15 for girls, meaning over 300 pupils represent the school as a member of one of our hockey teams.
The Director of Hockey is Mr Christopher Mayer and we are also delighted to have Jane Sixsmith and Ali Raza, all Olympians, as part of our hockey coaching set up. Other staff members that also volunteer include national and local club players.
Our fixture list is very full with many of our pupils playing club hockey and at regional or county level.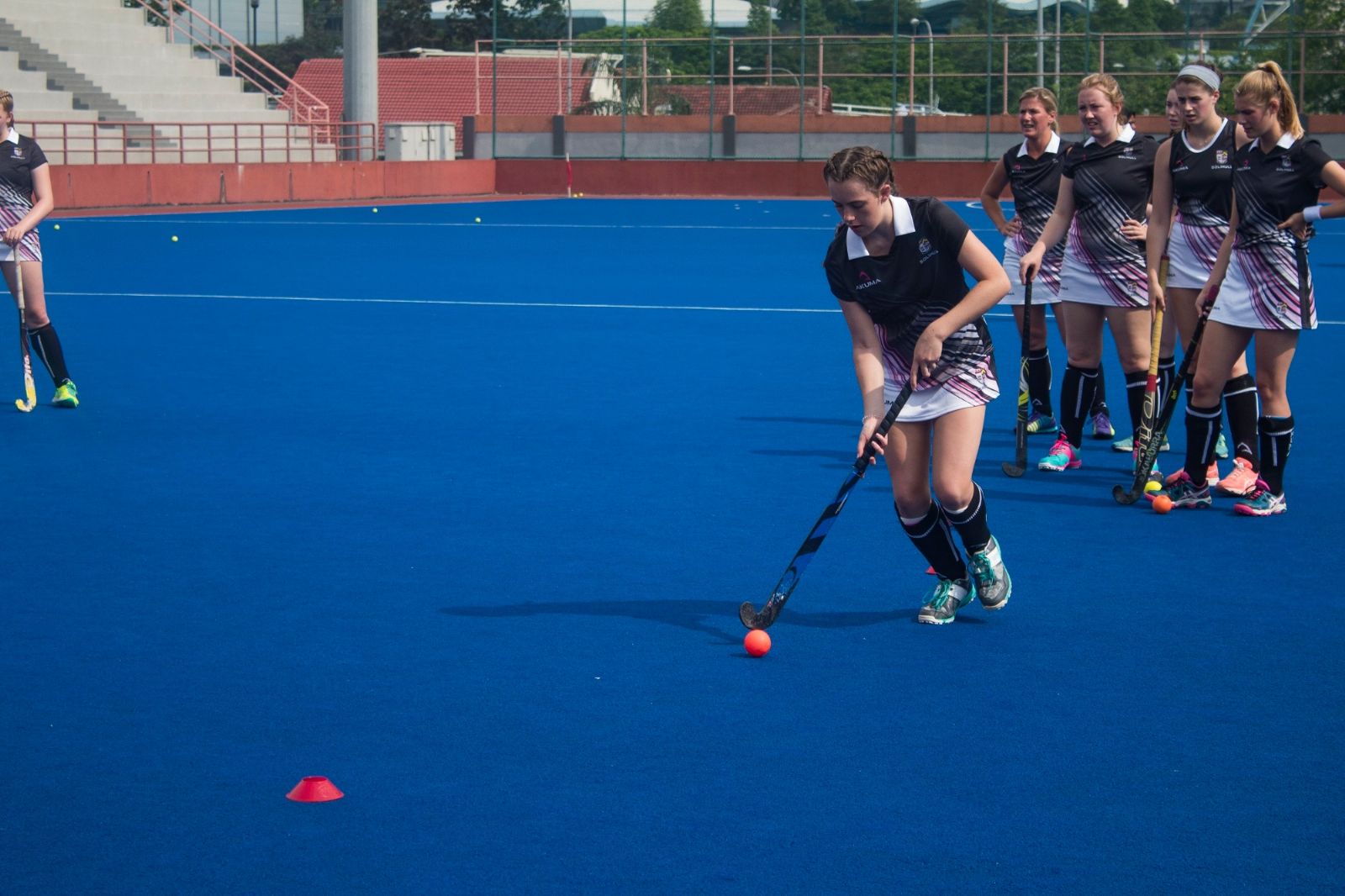 Netball
At Solihull School, our netball team has continued to grow and has made huge progress over the past five years. We have a minimum of two teams for each age group, however most age groups now have four or more teams.
Our netball teams are led by ex-international netball player Helen Smith who has been coaching for over 20 years. In addition, Mrs Danielle Wana and Mrs Katie Baden provide expertise and team coaching.
Fixtures extend throughout the West Midlands and include matches against many independent schools in the area as well as local comprehensive schools. Our squads train at least once a week with additional fitness and conditioning training. We have specific sessions for shooters and hold small-group practices for different areas on the court, as well as extra sessions for our sports scholars. We utilise a number of clubs in the local area for our pupils to gain further playing experience and coaching.
Rugby
Rugby is played in the Christmas and Easter Terms and is offered across the board, from U9 through to our 1st XV.
The comprehensive fixture list includes games played both midweek and each weekend. All XVs will engage in a comprehensive fifteen-a-side season prior to a full seven-a-side compliment, averaging 5 tournaments per age group nationwide.
The rugby programme is overseen by Mr Stephen Hifle who is the current Master i/c Rugby. Hifle played for London Irish for a number of years and also represented the RAF and Combined Services. The school also has, within the extensive coaching panel, Mr Steve Thompson, who spent ten years at the top of his game playing with both Harlequins FC and Bedford RFC before a period in New Zealand, as well as further county, divisional and national coaches. The coaching programme itself begins in early July for all age groups and runs throughout the summer months.
The school has had numerous players who have progressed to county, divisional and national level. We also frequently have students still in the school who are chosen for U16 and U18 national squads.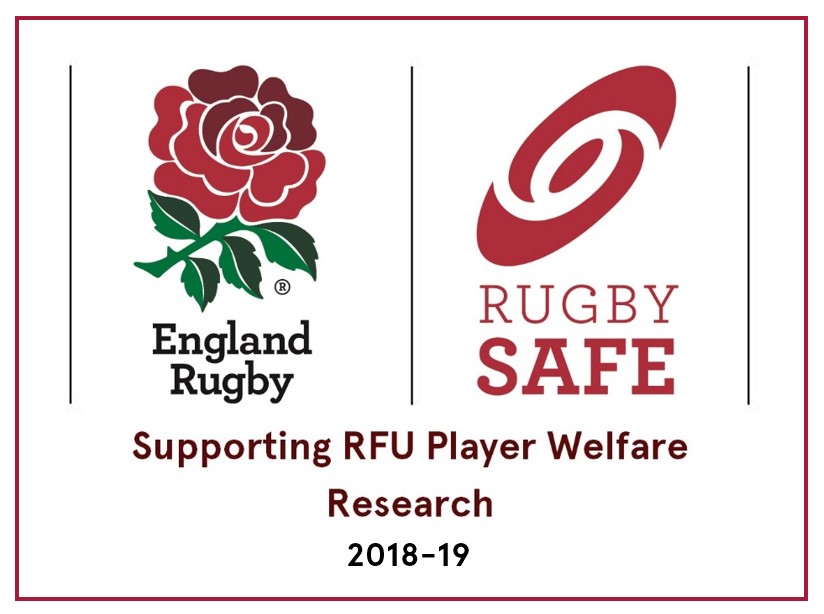 Other sports
There is a huge wealth of other co-curricular activities for pupils at Solihull to get involved with, including badminton, rounders, canoeing, swimming, tennis, sailing, clay pigeon shooting, squash, fencing, equestrian, golf, dance and skiing. Most clubs meet at least once a week and is led by certified coaches and experienced members of staff. Some clubs and Games options may incur supplementary charges.