Transport
Pupils travel to Solihull School from a wide catchment area throughout the greater Birmingham area and many parts of Warwickshire.
A number of school buses are in operation to transport pupils to and from school. Full timetables and charges for all routes can be accessed via the links on the right.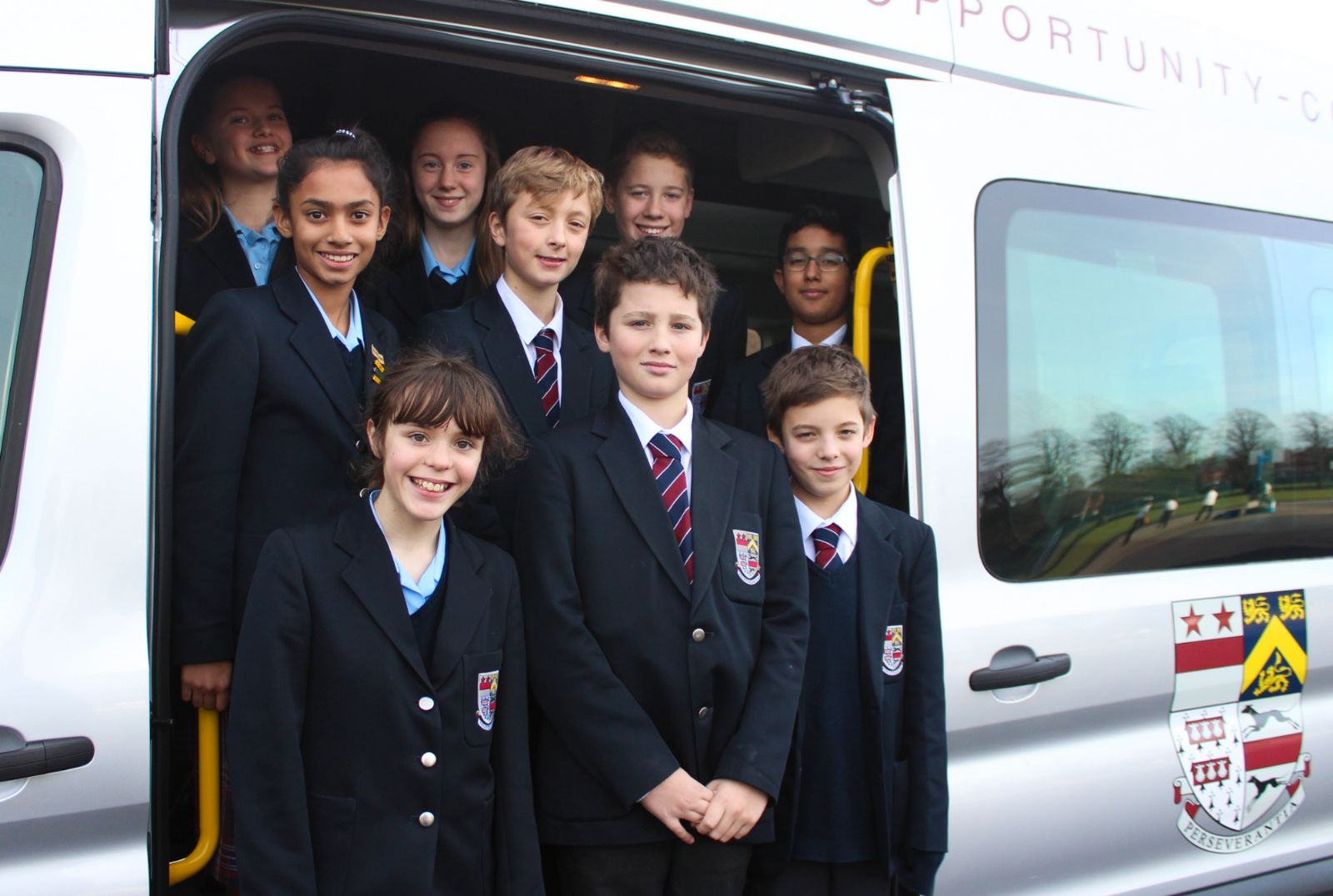 Seats are allocated on a first come, first served basis and may be reserved termly. Both two-way and one way seats are available though it is not possible to 'mix and match' usage i.e. two mornings and three afternoons. Pricing is calculated on a weekly basis and so the termly charges will vary depending on the length of each term.
The school reserves the right to vary the times and pick-up points of the buses it operates to suit changing needs and encourages parents to register an interest for an area not currently served. Due notice will be given to parents of any planned changes.
Note, the bus services are available for pupils J1 and above only.
Further information on all school operated bus routes is available from the Bursar's PA (0121 705 0883) or the Admissions Office (0121 705 4273).
There are also many public service bus routes which are used by pupils to get to the school. Parents are advised to contact the relevant transport company for further information. In addition, the school operates a bookable shuttle service to Solihull train station which is a 10-minute walk away.