Trips & Expeditions
Educational trips and visits enable pupils to experience life and culture beyond the classroom, and often the country. Pupils also have numerous travel and cultural exchanges and trips throughout the year that provide a chance to experience cultures, countries and concepts beyond the school gates. Trips and visits are an integral part of education at Solihull School; they are used to enhance the learning experience of pupils while also educating the whole person. Curriculum trips are linked to learning in the classroom and therefore take place throughout the year at the most suitable time. Many other trips have an adventurous nature and usually include overnight stays.
Many trips and visits are organised throughout the school year ranging from those that directly support the academic programme (e.g. Modern Language department visits and exchanges, History department Battlefields' Tour and visits to museums and places of historical interest, Biology or Geography Department Field Courses, Art Department visits to galleries, Theatre Studies visits to a variety of venues etc.) to those that enable pupils to pursue or develop interests (eg. Skiing trips, Mountain Club trips etc). Senior pupils have the opportunity to join the biennial major expedition. Expeditions have visited Nepal, Ecuador, Peru, Tibet, Chile, Norway and Ladakh.
The school has an appointed Educational Visits Co-ordinator, who is responsible for the proper organisation of all trips. Thus, he/she ensures that any trip conforms to any regulations in terms of leadership, qualifications of staff, staff/pupil ratios, risk assessment, insurance, communication, emergency procedures and so on. The Headmaster also gives his specific permission for every trip, on the advice of the Educational Visits Co-ordinator. The participating staff are all fully aware of their responsibilities in taking trips.
Parents are initially informed about the nature and purpose of the visit, including particular mention of any 'hazardous' activities, which are considered parts of the trip. They are also advised about the cost. Subsequent information will include the address of the visit, type of transport, arrangements for pocket money, kit requirements, insurance cover and advice on travel documents and vaccinations required. Parents will be required to fill in and sign the school's standard parental consent form, although further information (e.g. details of dietary requirements, passport number) may be requested. Trips and visits which may have limited numbers available, tend to work on a lottery system and not first come first serve to ensure that all pupils have a chance of taking part.
All of the above is managed through the Evolve trips and visits system which provides a clear and easy way for staff to communicate information to parents and for parents to access information, sign up for trips and to complete necessary paperwork. Any payments made will be made through the school Parent Pay system.
Travel Insurance
The school has travel insurance which provides a range of covers for the majority of school journeys including a 24 hour Emergency Helpline. Cover includes medical expenses outside the UK, cancellation, delay, personal property whilst travelling, missed departure and has a winter sports extension. All school trips overseas are covered by this insurance.
Schedule of Trips and Visits
The distribution of overnight trips over year groups does change and it is not always possible to predict whether a particular trip will still be running in a few years time. However there is a wide range of sport, academic and adventurous trips over all year groups. A full list of the Approved Trips and Expeditions for the academic year 2019-2020, which gives an outline of the activities that were due to place, is available below. Of course, due to reasons outside of our control the national and international trips and visits plans are on hold until restrictions are lifted and further guidance is given.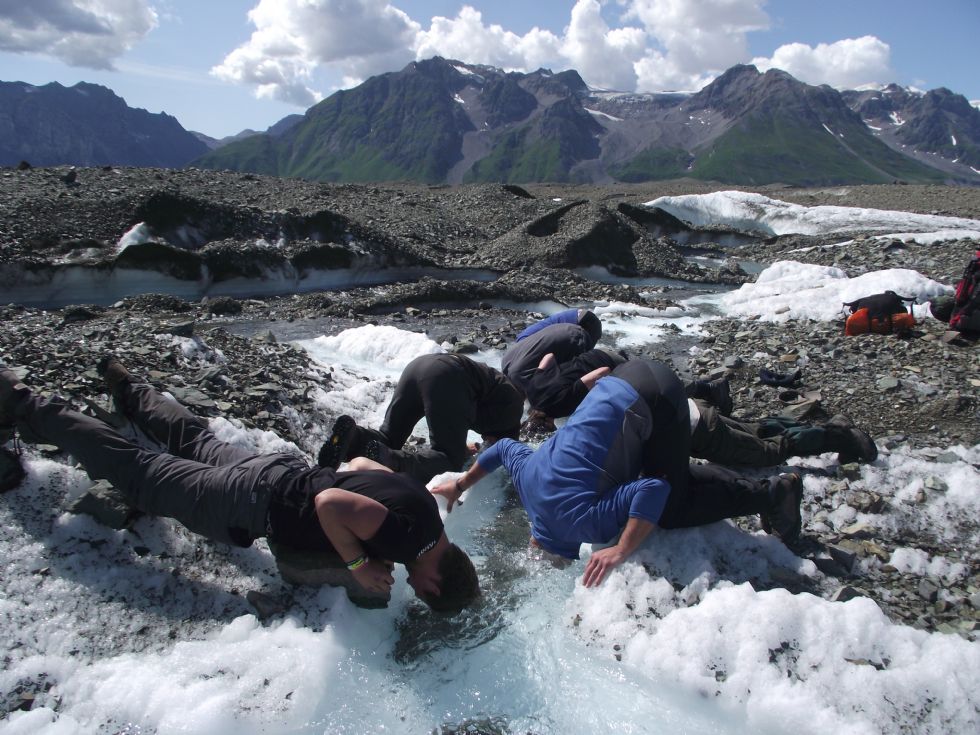 expeditions
1997 - Northern regions of Chitral and Hunsa in Pakistan. Included a 14 day trek up the remote Shimshal Valley and climbed the 6020m peak Mingli Sar II.
1999 - Tibet, via Kathmandu in Nepal. The highlight was the visit to Everest Base Camp.
2001 - Ecuador. In spite of snow conditions preventing the intended climb we still trekked over 3500m passes having to camp in 10cm of snow. The group did manage to reach the top of Ruminahui at 4712m.
2003 - Peru included a ten-day trek at 4000m around the Cordillera Huayhuash, followed by a climb of Mount Pisco. The group went on to visit Cusco and to trek the Inca Trail to the old Inca stronghold Machu Picchu.
2005 - Nepal trekking from Namche Bazar to Everest Base Camp. Trekkers climbed Kala Patthar and made their way back to Namche via the testing Renjo La above Gokyo.
2007 - Atacama Desert in the North of Chile. This presented the two groups with a different set of challenges; we had temperatures from 25oC in the daytime down to –20oC at night. The highlight of the trip was the 7 hour climb up Volcan Licancabur 5916m.
2009 - Two expeditions left our shores.
​The Sixth Form to the Ladakh region of India for four weeks trekking. Highlights included being able to see the Dalai Lama and climb Stok Kangri at 6153m.
The Middle School headed off to Norway. It was a shorter trip (three weeks) but was action packed. Pupils got to experience kayaking on the narrowest and deepest fjord in the world, trekking on the Jostedal Ice Field and exploring remote valleys.
2011 - Alaska. It was based around the very successful 2009 Norway expedition which had an emphasis on 'Leave No Trace' and 'bushcraft'. We spent four weeks in southern Alaska trekking in the area around Seward to the 'Lost Lake', Canadian Canoeing in the Swan Lake area for seven days and finally spent a week on the huge Root Glacier.
2013 - Thailand and Cambodia. The group trekked into the Cambodian jungle to the temple complex of Angkor Wat. They then travelled to the coast in Thailand to sea kayak around the fantastic islands in the Gulf of Thailand.
2015 - Ladakh India. Twenty four students took part in an extended trek in the northern hills of Ladakh in the Nubra Valley which have only just been opened up to visitors. The high point of the expedition was climbing two 6000m peaks Dawa and Samygal II. This was followed by travelling out of Ladakh on the highest roads in the world and visiting the Taj Mahal. For a detailed report and photos of the expedition please visit our Ladakh page.
2017 - Klondike trail Canada/Alaska. A small group are hoping to follow in the footsteps of the gold miners following the Klondike trail from Skagway, Alaska to Dawson city, Canada. This will include a six day trek followed by 750km canoe journey.