Virtual Fitness Challenge for Sri Lanka Paediatric Hospital Ward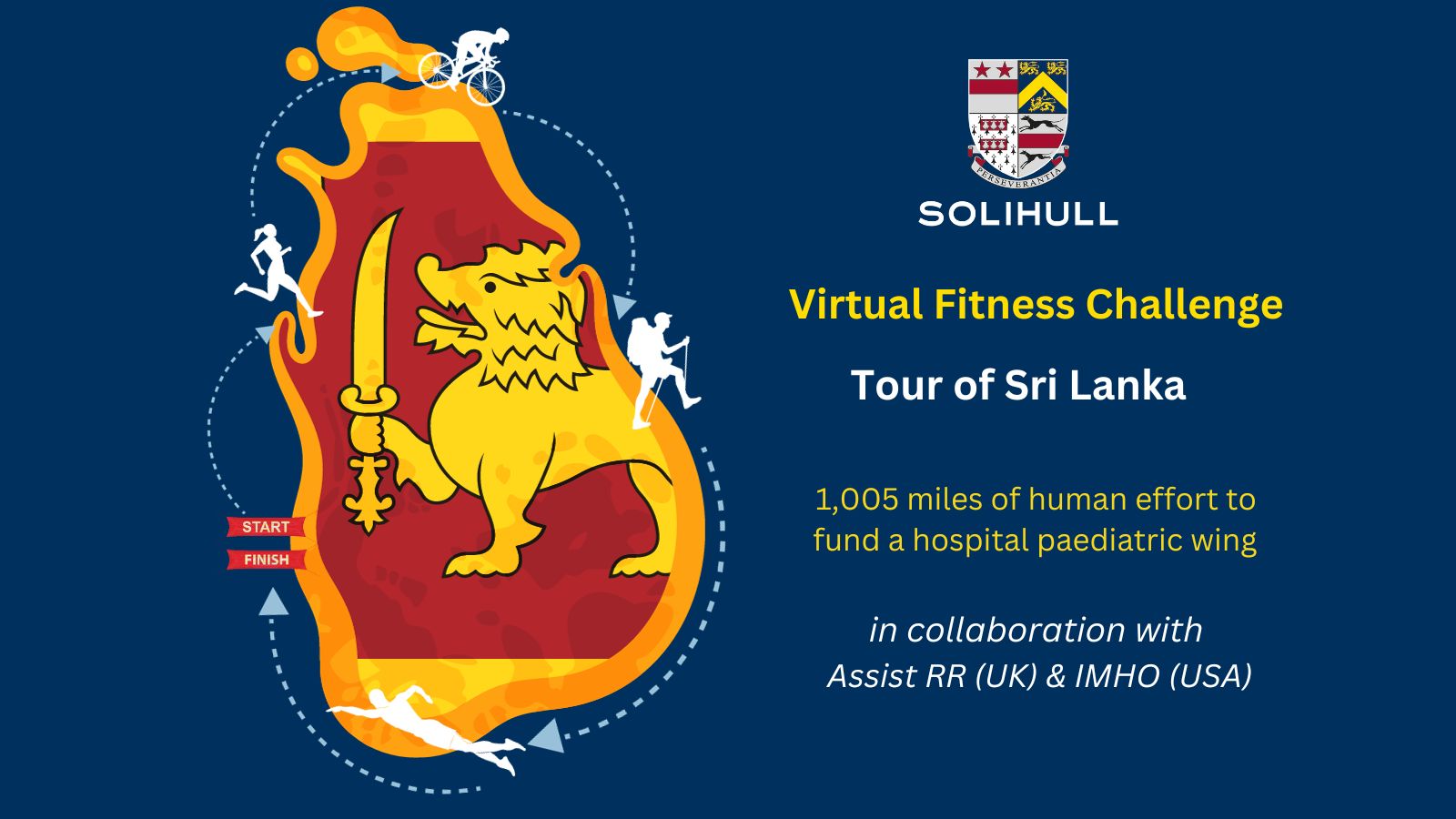 Welcome to our Solihull School Sri Lanka Virtual Fitness Challenge! Get into shape, focus on your fitness goals over winter, and raise some funds for an incredible charitable cause.
You may or may not be aware that Mr Mark Penney, Head of the Prep School, together with his wife and Prep School colleague, Mrs Donna Penney, have spearheaded charitable initiatives in Sri Lanka for several years. The impact of their fundraising - and the mobilisation of the school community behind their efforts - has been second to none. Funds raised to date have enabled the charities Assist RR UK and IMHO USA - two charities who work closely together to help Sri Lanka's poorest people - to implement a wide array of projects. These are primarily in the provision of cataract surgeries, but also in clean water and livelihood projects, as well as building school classrooms. The Penneys and their charity partners continue unabated this year with a formidable fundraising target of £100,000 which will be raised via the return of Team Solihull (who will undertake another walking challenge in January 2024) and other school initiatives.
The objective this time is to build a paediatric wing on Kayts Island – off the coast of Jaffna. A Base Hospital already exists here and has proved indispensable in serving both its impoverished island community and the wider population, who live on nearby islands connected by causeways. However, whilst it has only very recently recruited a paediatrician, it doesn't yet have a much-needed dedicated paediatric ward, despite serving a dependent population of over 68,000.
This is not an impossible fundraising goal and £52,000 has been raised as of November 2023.
Will you help add to that total by participating in our virtual Sri Lanka fitness challenge?
Is this challenge open to everyone?
This challenge is open to students, parents, staff, governors, alumni, friends, fitness enthusiasts, Assist RR and IMHO USA supporters – everyone! From the UK or around the world.
What does the challenge involve? Which forms of exercise count?
This is a 1,005-mile virtual tour around the perimeter of Sri Lanka - more or less! It seemed fitting that this was the geographic setting of our challenge given the focus of our fundraising.
You will need to sign up to a website where we have set up the Sri Lanka Fitness Challenge and choose your entry fee from a list of options.
Thereafter, you log your exercise miles – this can be running, walking, cycling, swimming, rowing etc. (indoor or out) – and watch your progress on the route alongside other participants. You can log your miles manually or link your account to e.g. Strava, Garmin, Apple.
There are a number of features on the mission site to help motivate you, such as a leaderboard and messages when you hit various milestones about projects that have already been funded in Sri Lanka and information about the country.
How long do I have to complete the challenge?
The challenge will launch on Monday 27 November, but you can sign up at any time whilst the mission is ongoing.
The recommended time frame for completion is 20 weeks, which will take you until 15 April 2024.
The mission will, however, be available to complete until 20 May 2024 (so we have included plenty of UK school holiday time as well).
When you join the mission, you can set your own time frame for completion up to the given end date.
I would like to take part, but it is too far! Are there any other options?
It IS far - just over 1,000 miles - but it wouldn't be a challenge if it wasn't. However, many people decide to enter these types of challenges as a team (limited to 4) so that the collective miles count towards the final destination. You might, for example, choose to join as a family or a group of colleagues or parents who you know will help motivate you to get out exercising. If you would like to enter as a team, all you need to do is contact: ransonj@solsch.org.uk with your team name and the team participants (who must all sign up individually before being connected to the team). Other members can be added to your team later if you wish.
The other option is to set yourself an intermediate goal. You could have a look at the map and decide to go from Colombo (the capital) to the north of the Island or complete half the distance. The most important outcome is to get fit, have fun and support a charity as you do so!
How much does it cost to take part? How much of this will support the Sri Lanka Hospital Ward Fund?
The standard entry fee is £25 per participant. The web hosting site 'My Virtual Mission' charges £6 administration per participant, so the remainder will go directly to the charity. At the mission payment checkout there are options to pay a bigger entry fee to support the charity - please do consider this, particularly if you are not going to get sponsored. You will also hopefully choose to get sponsored for your huge exercise mission. You can set up your own fundraising page or use the Just Giving page which has been set up for this mission at: www.justgiving.com/page/srilanka-ward
NB: If you are participating and based in the USA, please use the IMHO linked Just Giving page, through which sponsorships are tax-deductible for US taxpayers. Please get in touch for more details.
I'm in! How do I sign up?
You have made your best decision of 2023 so far - thank you!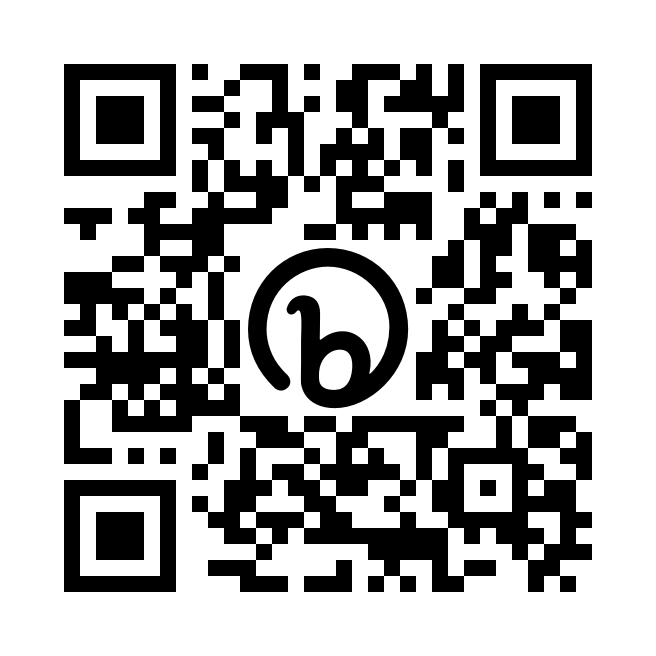 You will have to set up your account and make your payment.
You can also choose to download the My Virtual Mission app which will allow you to log your miles more easily.
The mission will be 'live' and miles can be logged from Monday 27 November (but late starts are fine too!)
Please note that this challenge is open to adults as well as children. Although your account is, of course, private, we would suggest that child participants do not use their FULL NAME as their username alongside a personal photo as this information will be viewable by other participants from inside and outside the school community. For very young participants, a parent may decide to enter on their behalf.
I have more questions ...
For technical questions or issues relating to your account, the app or linking your devices, you will need to direct these to the My Virtual Mission company – details on their website where you sign up.
For any more general information – and also to send updates/photos on how you are getting on – please contact: ransonj@solsch.org.uk
We look forward to seeing you on our leaderboard!